Easy to install and sound absorbing
Flexbamboo is the name for flexible bamboo: instead of gluing & pressing bamboo strips, the strips are connected by fabric on the backside. In this way, beautiful (and curved) surfaces can be created.
Flexbamboo is an economical, aesthetical and healthy finishing material that can be used for walls, ceilings, cabinets, furniture and more.
This attractive Flexbamboo product comes in rolls with two standard sizes: 7mm and 15mm strips (2mm thick) -in both natural and coffee colours. Flexbamboo is sold in 5 metre and 20 metre rolls and is 2,040mm in width.
For pricing, free quotes and further information, please contact us or request a FREE sample. 
A range of finishing options and colours can be applied to the raw product.
We recommend considering a Woca oil finish, which gives a natural and eco-friendly look, enhancing the grain.
The rolls of Flexbamboo can be cut (or joined) to any required width and length – making it a versatile covering product with a unique, natural look.
Economical
Compared to other wood and bamboo covering materials, Flexbamboo comes at a considerably lower price without losing the natural bamboo charm. It provides great value for money.
Healthy
With a top layer purely made from natural bamboo strips, Flexbamboo is anti-static, anti-allergic and has low VOC emmissions.
Easy to Install
Flexbamboo can be easily handled and installed quickly due to its flexibility and limited thickness.  It can be glued to most surfaces.
Natural look & touch
Inspired by nature, Flexbamboo is not only a conscious choice but also a stylish one.
Eco-friendly
Made from the fastest growing plant on earth, Flexbamboo is a natural and sustainable substitute for regular synthetic covering materials.
10 year warranty
Flexbamboo is a high quality material and comes with a 10 year product warranty.
Bamboo offers several benefits
In comparison with other materials for kitchens:
Explore Our Flexbamboo Gallery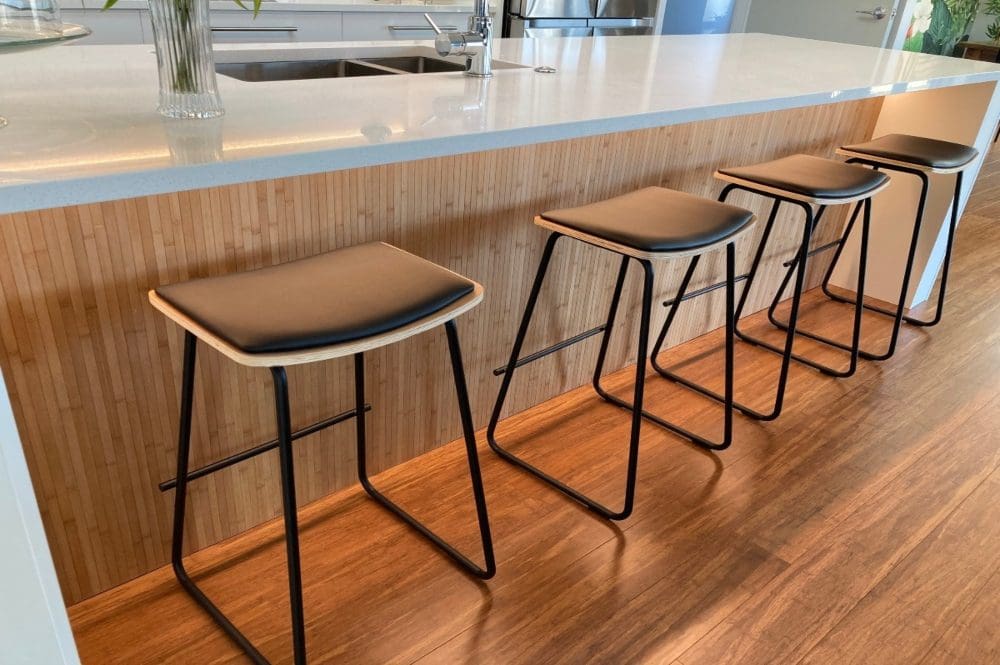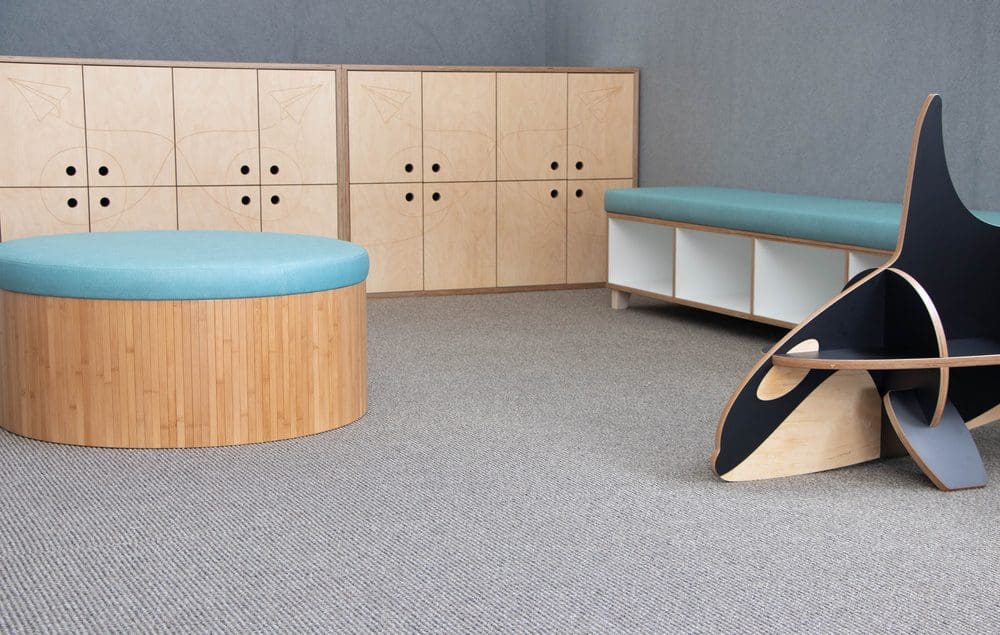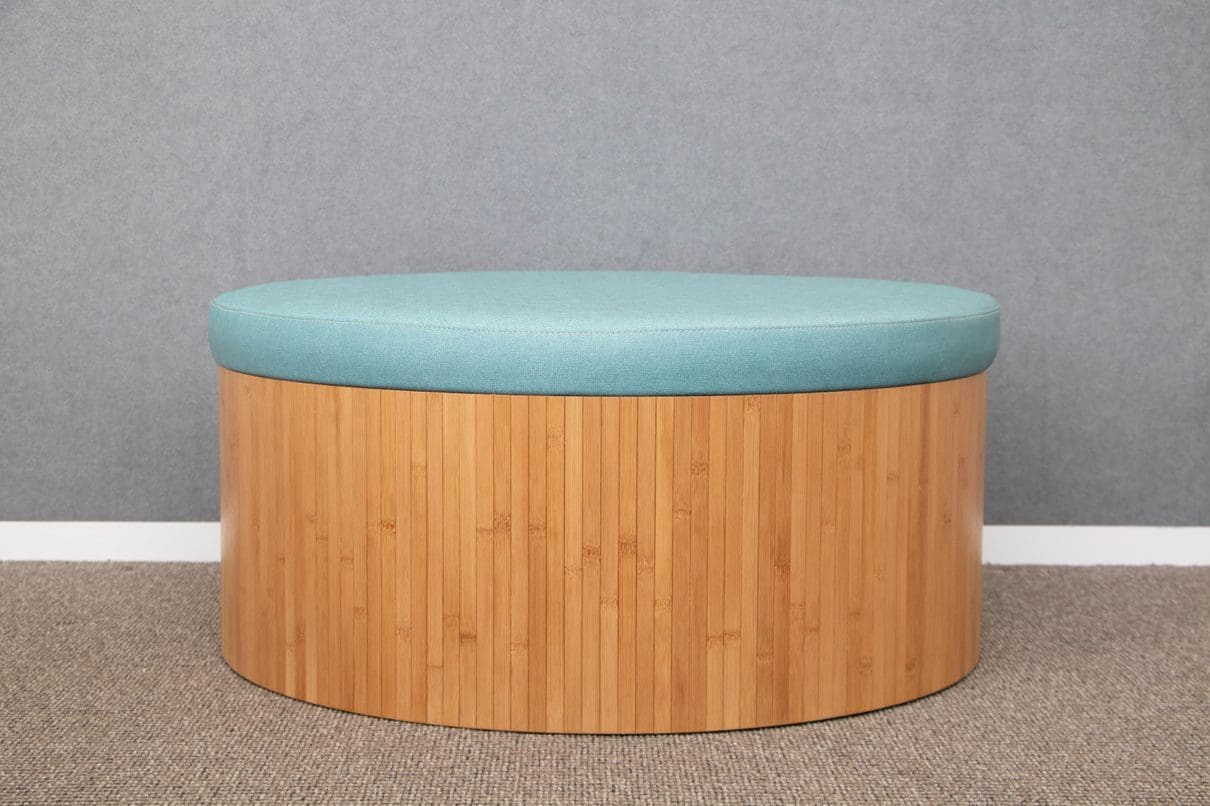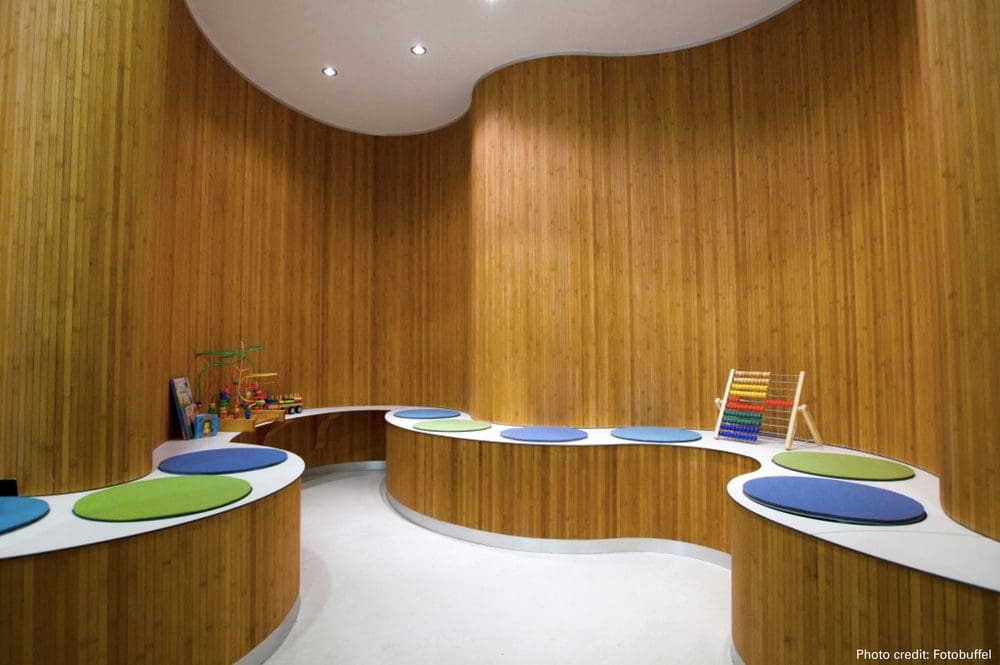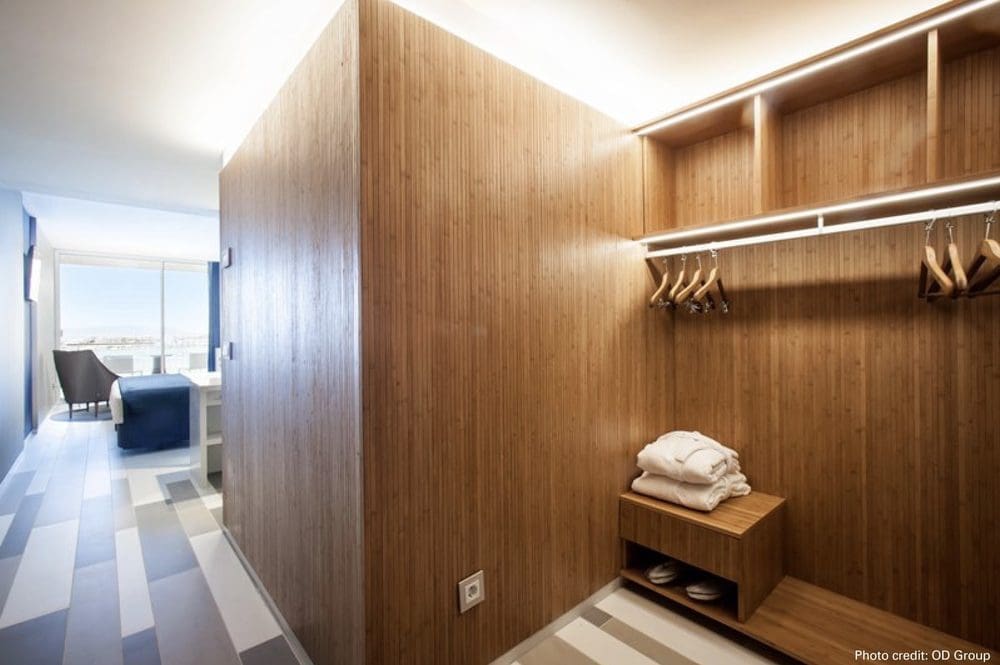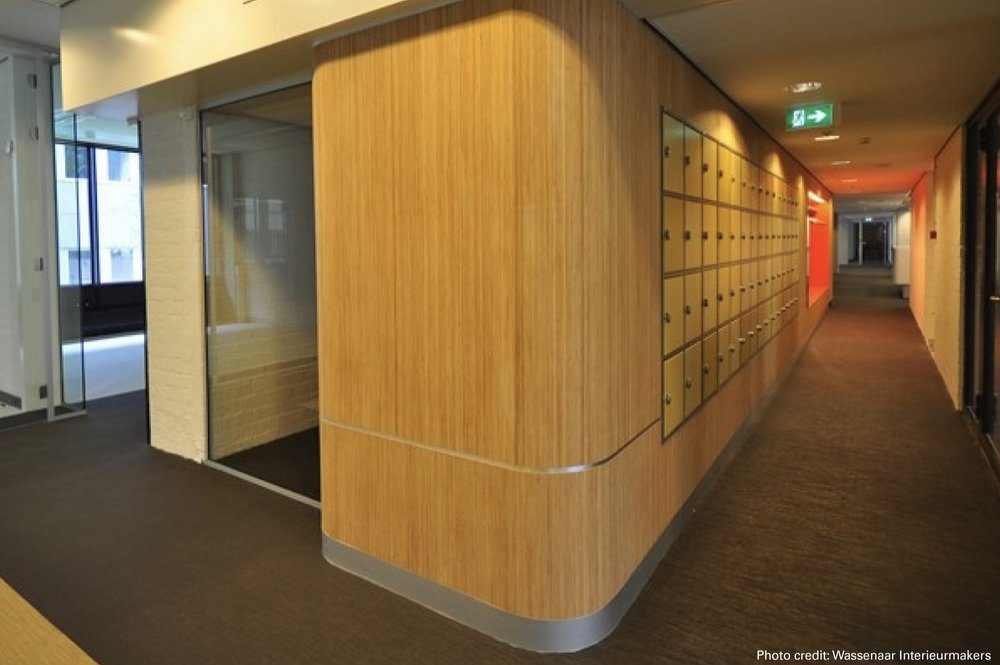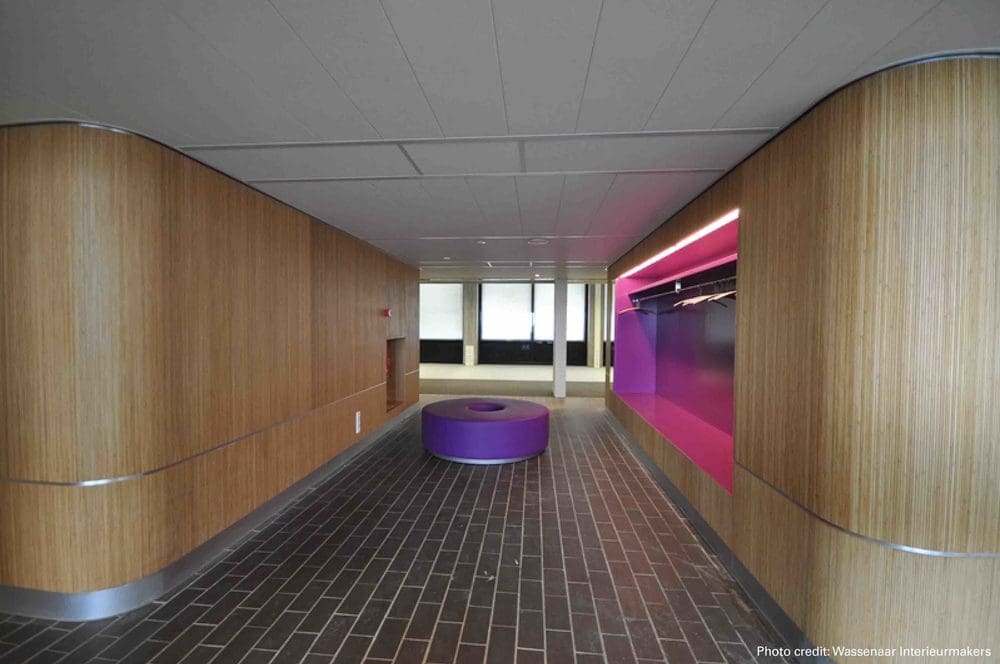 Product Specifications and Instructions
Explore installation, sizing and general product info below.
Installation / Care Instructions for Flexbamboo
Common carrier panels: MDF, chipboard, multiplex.
Pressing: use a suitable glue (PVAC, cold pressed). Use a suitable material (for example veneer) to cover the other side of the panel, to prevent bending of the panel.
Sold in rolls 2,040mm wide:
Flexbamboo 7mm: Natural (Flex7N) or Coffee colour (Flex7C) – 7mm wide bamboo strips of 2mm thickness on fabric backing: in 5m or 20m length rolls
Flexbamboo 15mm: Natural (Flex15N) or Coffee colour (Flex15C) – 15mm wide bamboo strips of 2mm thickness on fabric backing: in 5m or 20m length rolls
Density (Product): +/- 700 kg/m3
Top layer thickness / Wear layer: 2 mm
Equilibrium MC: 10% at 20°C and 65% rel. Air Humidity 8% at 20°C and 50% rel. Air Humidity
Resistance to Indentation – Brinell Hardness: ≥ 3 kg/mm2 (EN 1534)
Formaldehyde emission: Class E1 (< 0.124 mg/m3) (EN 717-1)
Use Class: Class 1 (EN 335)
Glue: D3 water resistant
Backing: Fabric
Contribution LEED BD+C – v4: EQ2 v2009: MR 6
Contribution BREEAM: HEA 2