Strong, versatile & sustainable
Plantation Bamboo construction panels are an attractive and stunning alternative to hardwood and plywood products. The success of the product lies in the fantastic strength, sustainability, great looks and amazing versatility of this natural timber alternative.
We offer a range of bamboo panels with comprehensive warranties, technical and installation support, manufacturing and product testing information.
For pricing, free quotes and further information, please contact us or request a FREE sample. 
Hard and durable - many options too!
Our bamboo panels come in 2440x1220mm size (in up to 7 thickness options) and can be used to make a wide range of internal joinery items.  The high quality ply structure is an incredibly strong and versatile product that cuts and finishes well for a beautiful, natural look.
Use bamboo panels anywhere
Bamboo panels are ideal for any wooden application, from wall coverings and ceilings, bench tops and kitchen joinery to shelving, furniture, staircases (including treads, risers, stringers and handrails) to doors, shelving and more – whether in the residential or commercial environment. The use of these panels is only limited by your imagination!
The panels are manufactured using advanced European Homag technology, and are cross-laminated to ensure long-lasting stability and durability. Panels are made from 100 percent rapidly renewable bamboo.
Every panel uses continuous bamboo; there are no breaks or seams across the surface of the panel. The edge offers a beautiful grain pattern that does not need to be edge-banded. The unique edge grain is a signature look of a Plantation bamboo panel.
Solid Vertical Coffee (19mm)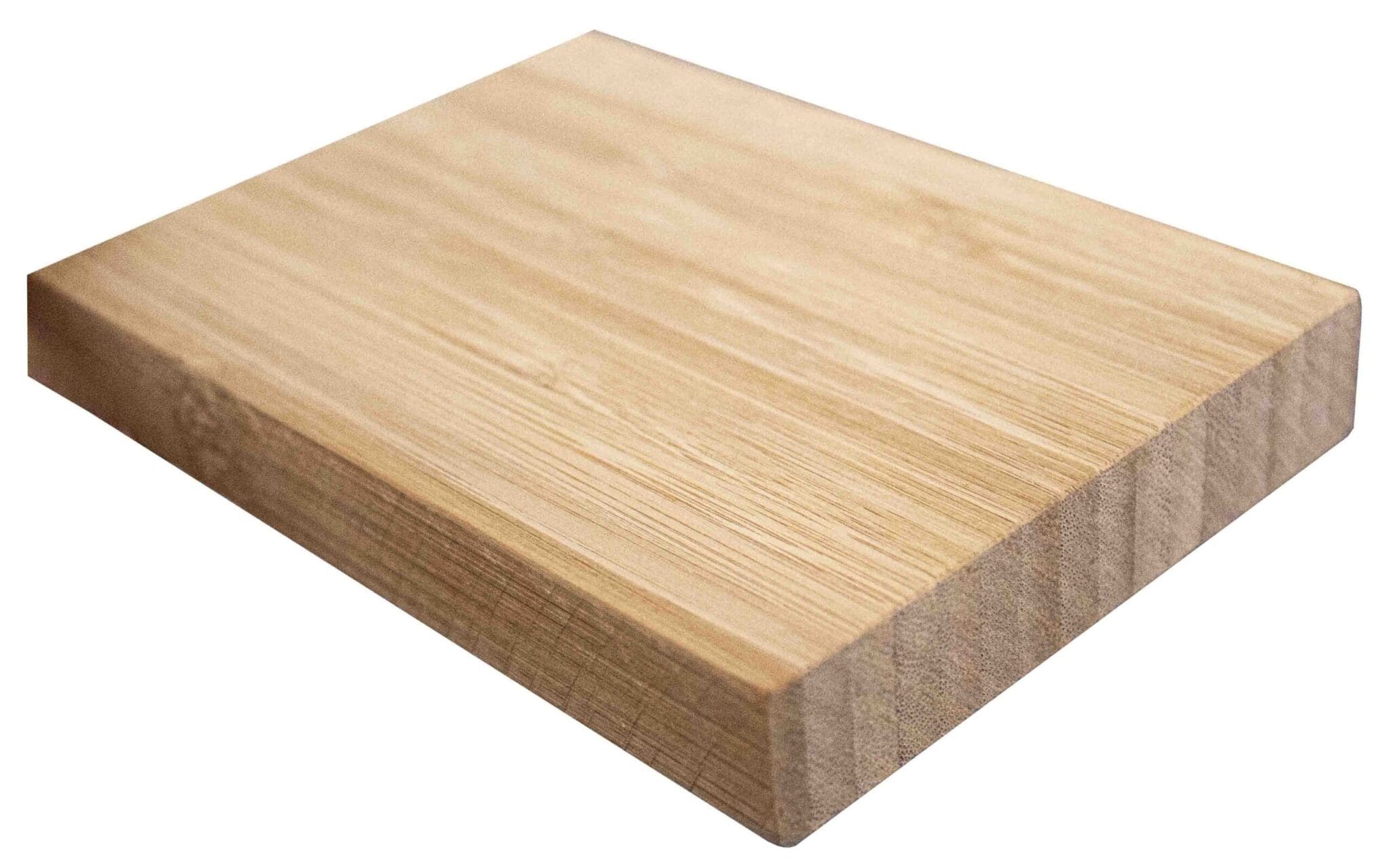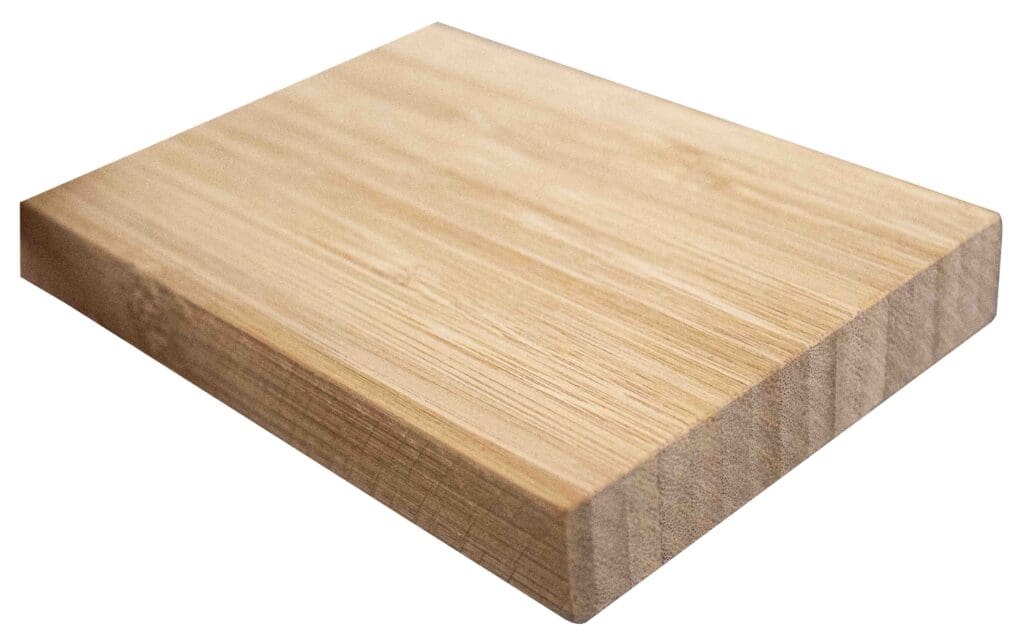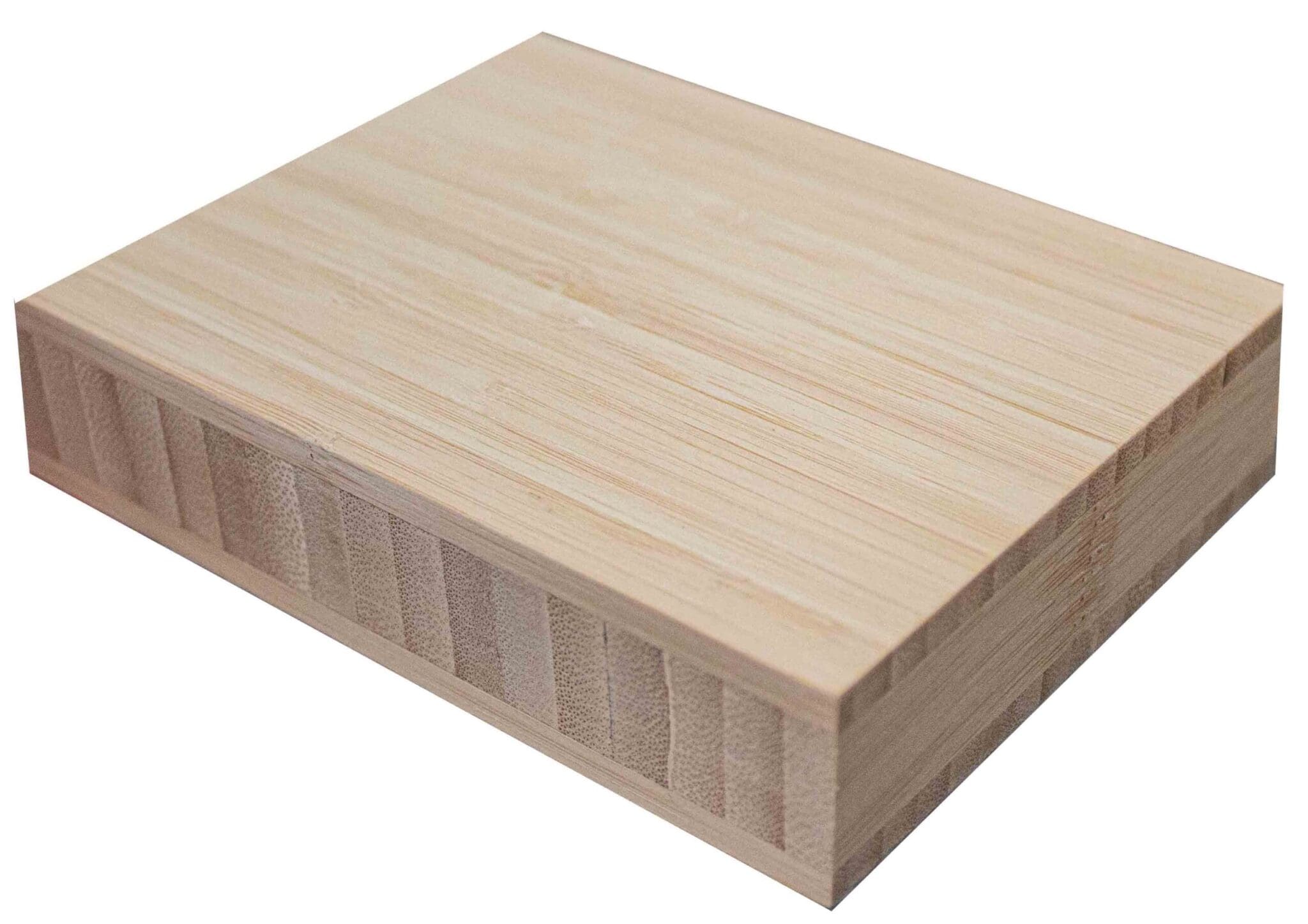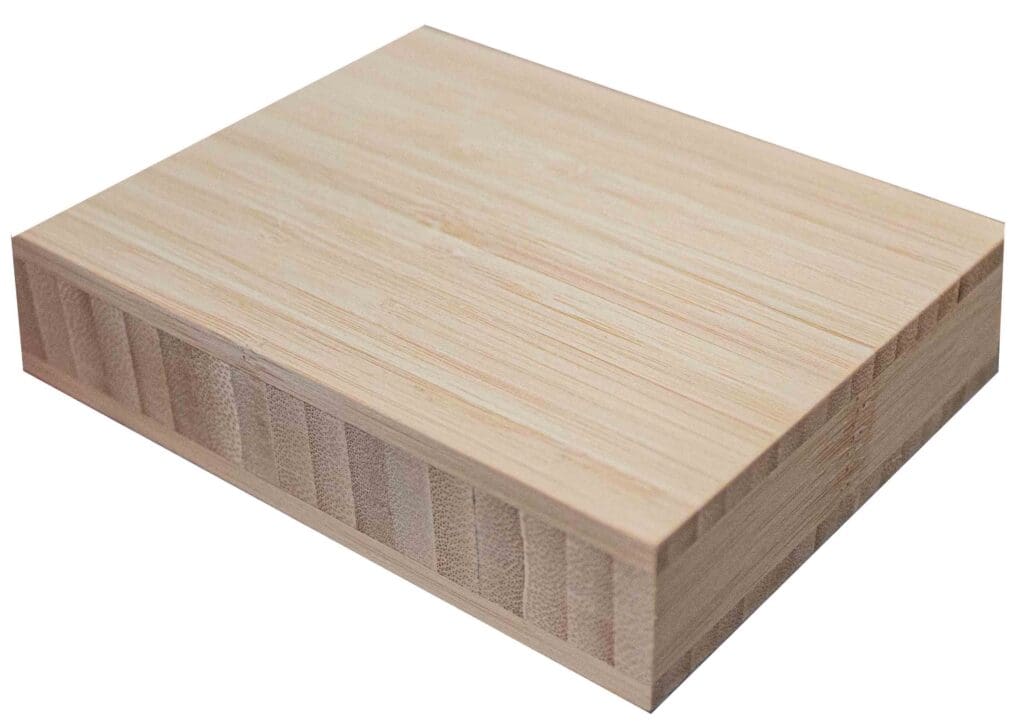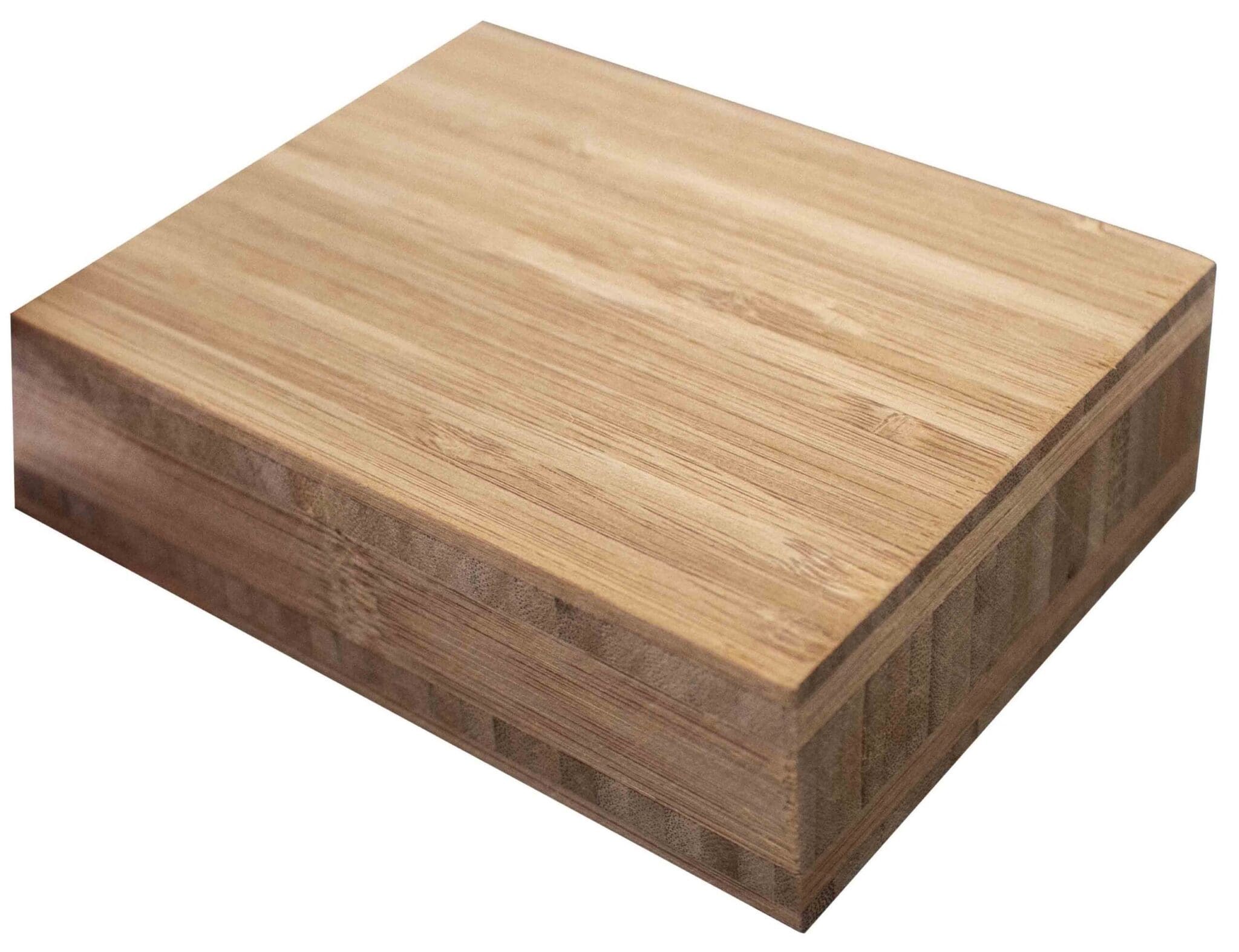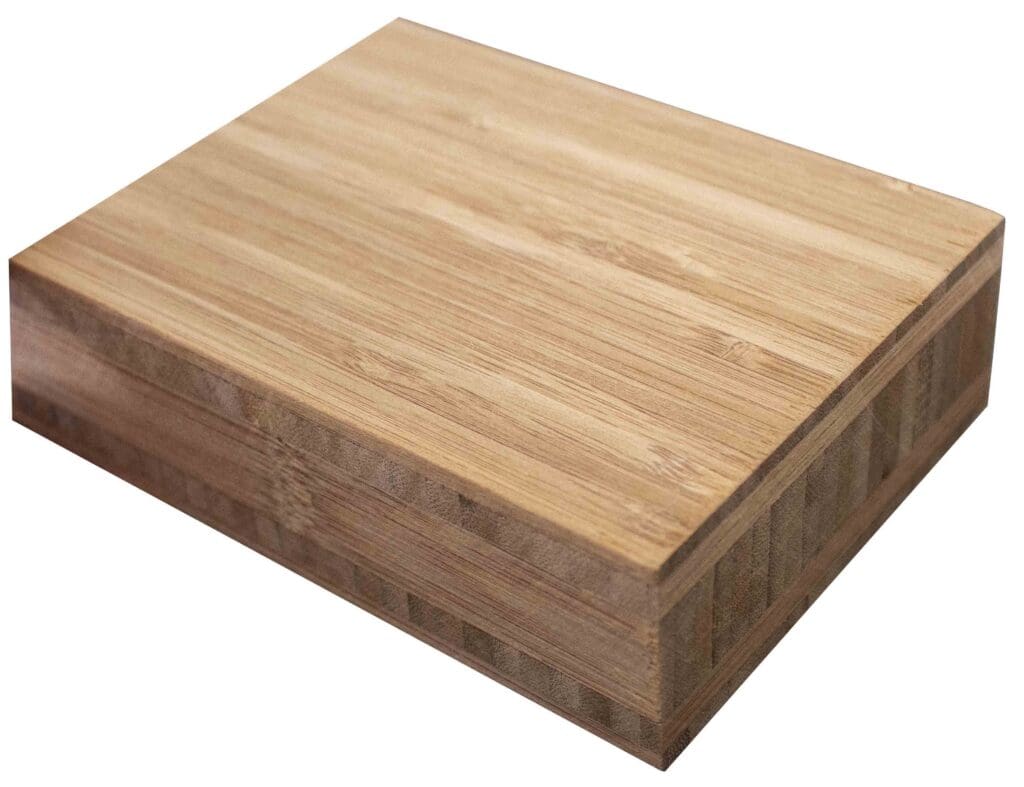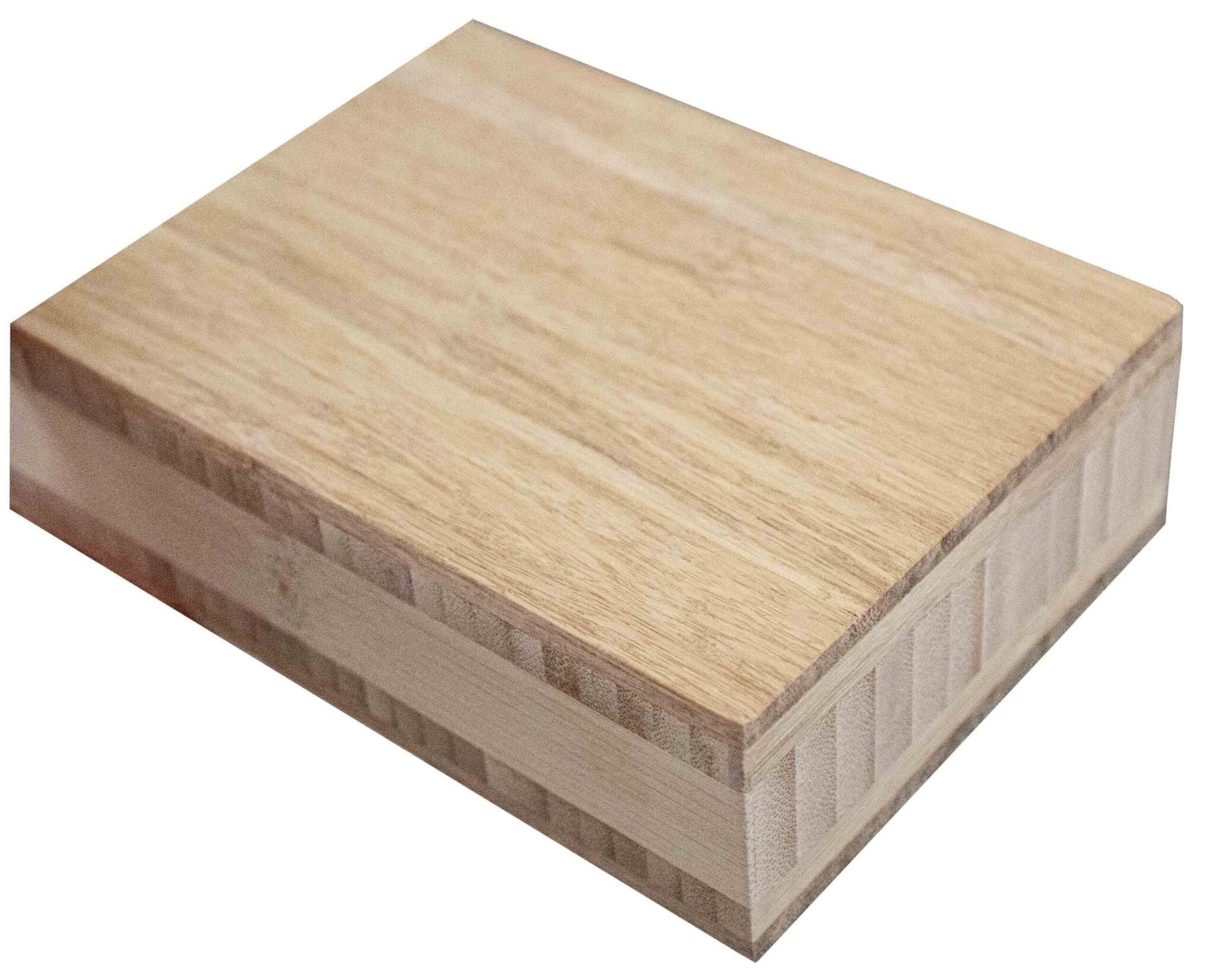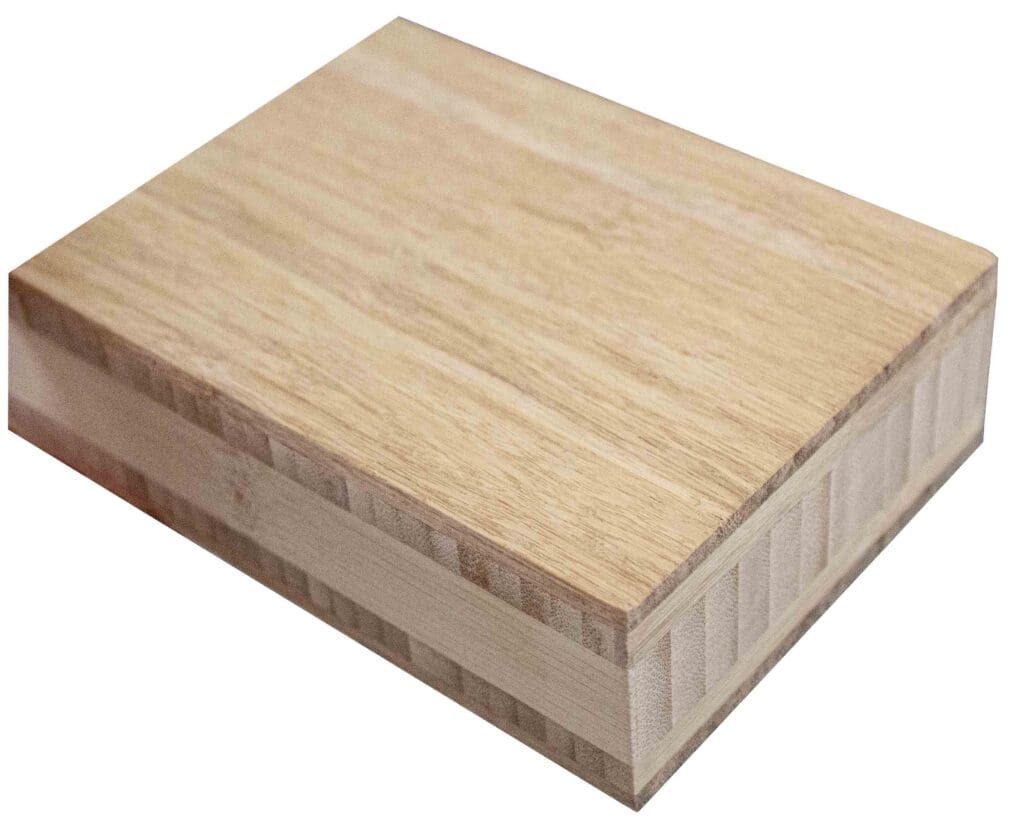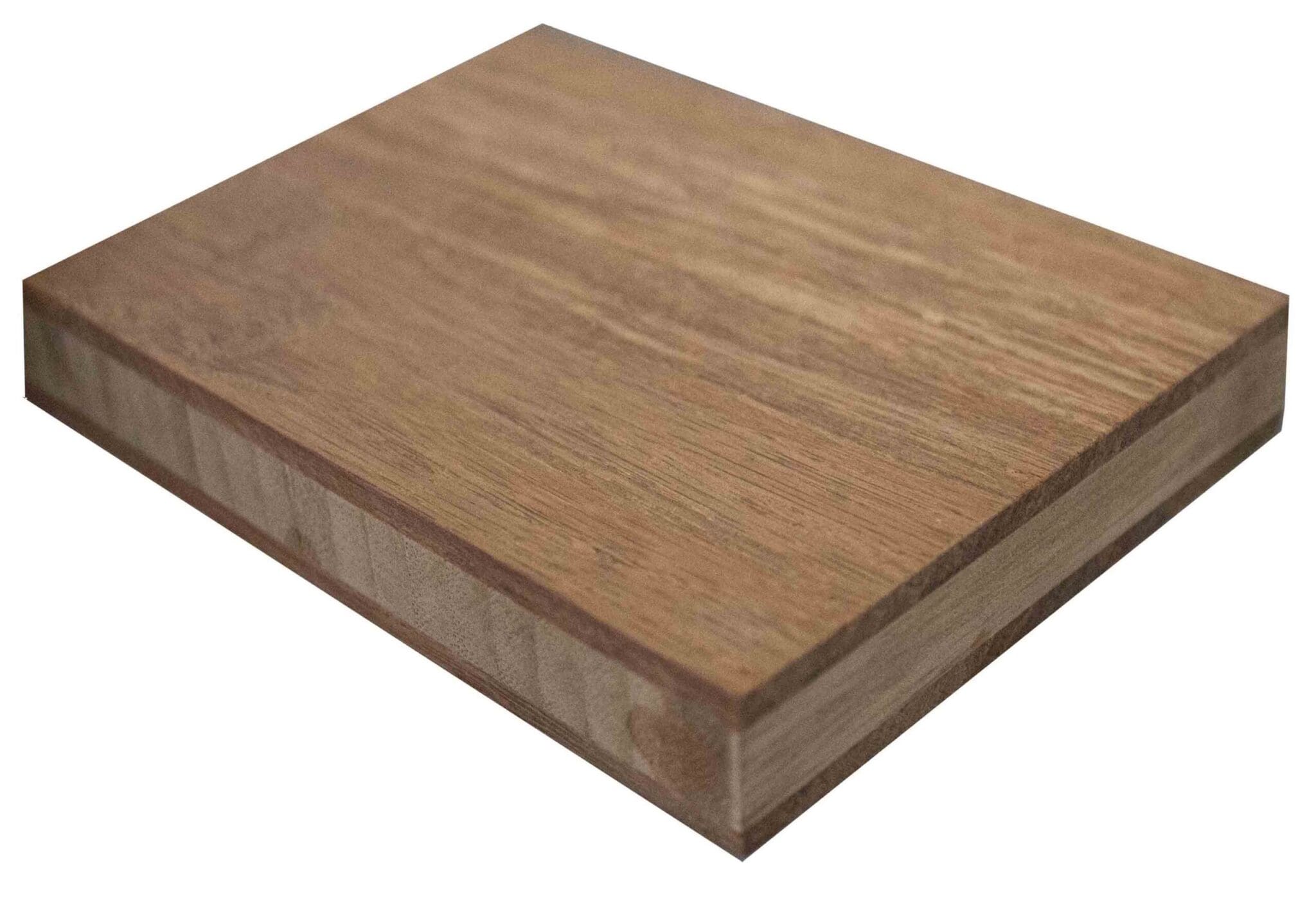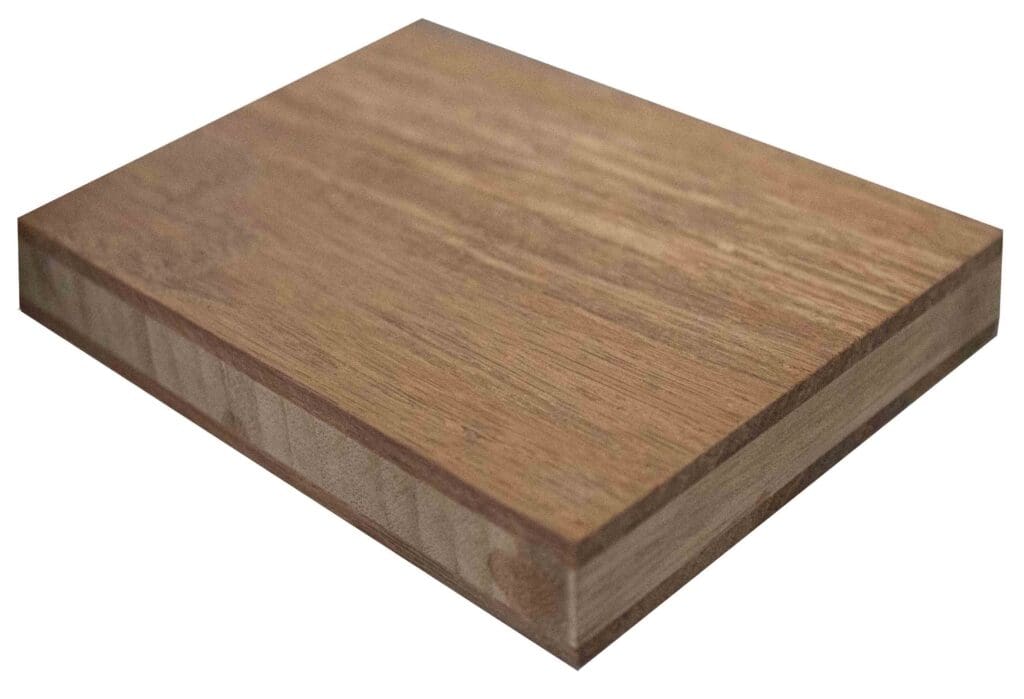 Vertical bamboo panel – the outside surface of the bamboo panel is manufactured using vertical strips of bamboo laminated together, giving more of a striped, uniform look. The grain runs along the longest length of the panel.
Compressed bamboo panel – the outside surface of the bamboo panel is made of compressed bamboo fibers, giving a more natural, wood grain look (similar to compressed bamboo flooring).  The grain runs along the longest length of the panel. A compressed panel is harder, more dense and heavier than a similar sized vertical panel.
Product Specifications and Instructions
Explore installation, sizing and general product info below.
Vertical bamboo panel dimensions are 2440 x 1220 mm – thicknesses of 7mm, 10mm, 15mm, 18mm, 20mm, 30mm and 40mm; plus a 19mm vertical solid bamboo panel (non-ply structure). 
Compressed bamboo panel dimensions are 2440 x 1220mm – thicknesses of 15mm, 18mm, 20mm, 30mm (coffee only) & 40mm
The bamboo panels are supplied unfinished, allowing you to choose from a wide range of finishing options, whether it be oil, clear lacquer, polyurethane or stain.  We recommend the bamboo panels are well sealed on all sides to protect them from water penetration, etc.
Bamboo panels are easy to work with as they cut and finish to a high quality standard – and  come in two colours, "natural" and "coffee" (where the bamboo has been cooked a little longer, caramalising the sugars, resulting in the slightly darker colour).
What our customers are saying...
Explore Our Bamboo Panels Gallery