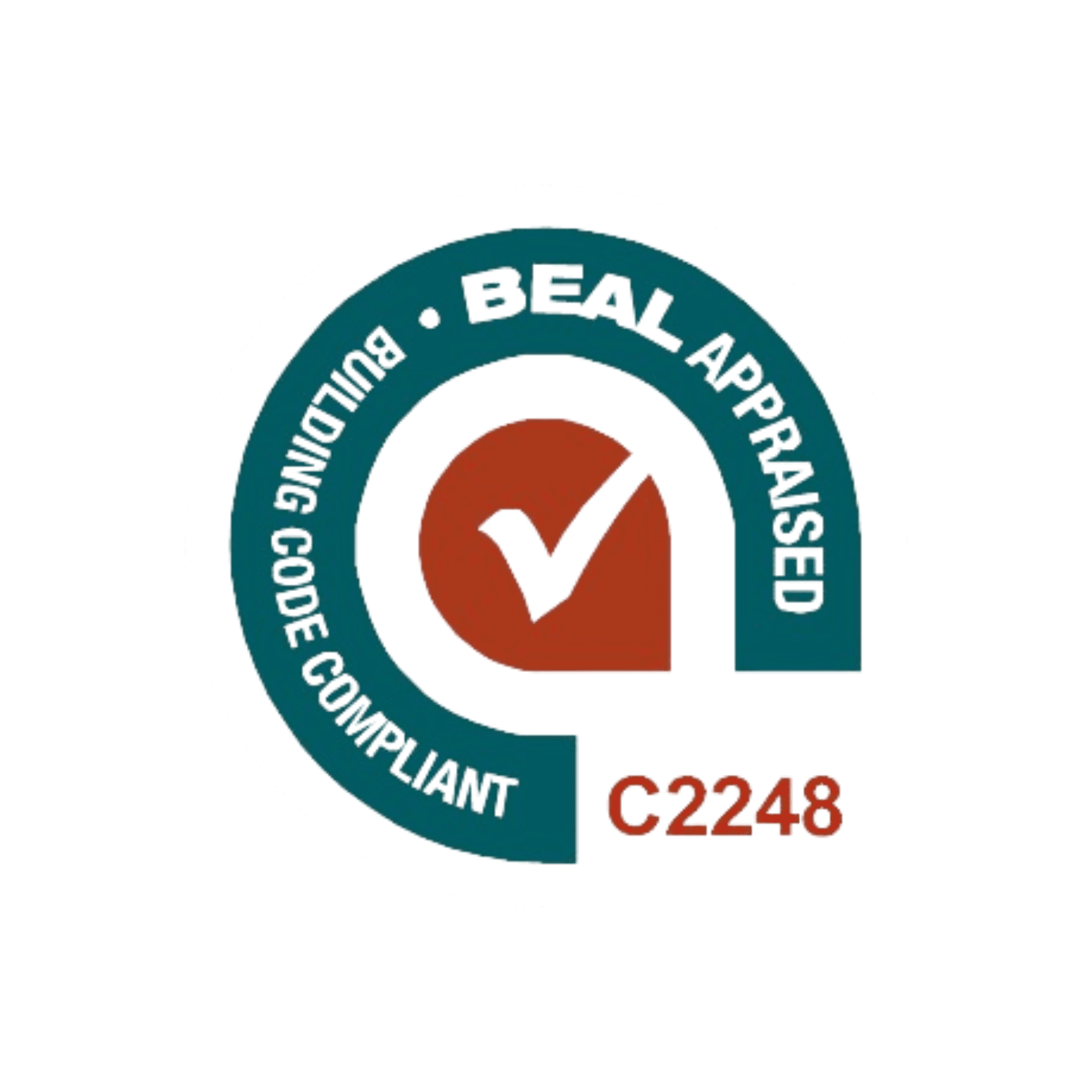 Our Bamboo X-treme Cladding has been tested and appraised by BEAL as compliant with the New Zealand Building Code
Good stock available in our Auckland & Christchurch warehouses - order now!
Plantation Bamboo cladding is an extremely strong, solid, high-density exterior bamboo plank made from compressed strand-woven bamboo – profiled into an overlapping cladding board. 
A special, patented "thermo-density" heat treatment manufacturing process provides bamboo X-treme cladding with the highest durability class possible, making it well-suited for the harsh New Zealand sun and environment.
For pricing, free quotes and further information, please contact us or request a FREE sample. 
Superior quality and unmatched durability
Bamboo X-treme cladding is exceptionally hard, dense and stable, and has been tested for durability (class 1 of EN350 standard – the best possible class available), ensuring maximum performance.
Like our Bamboo X-treme decking product, the stability of the cladding allows for the tongue-in-groove end-matching of the boards, giving a high-quality snug join and finish
See below a range of photos from around the world.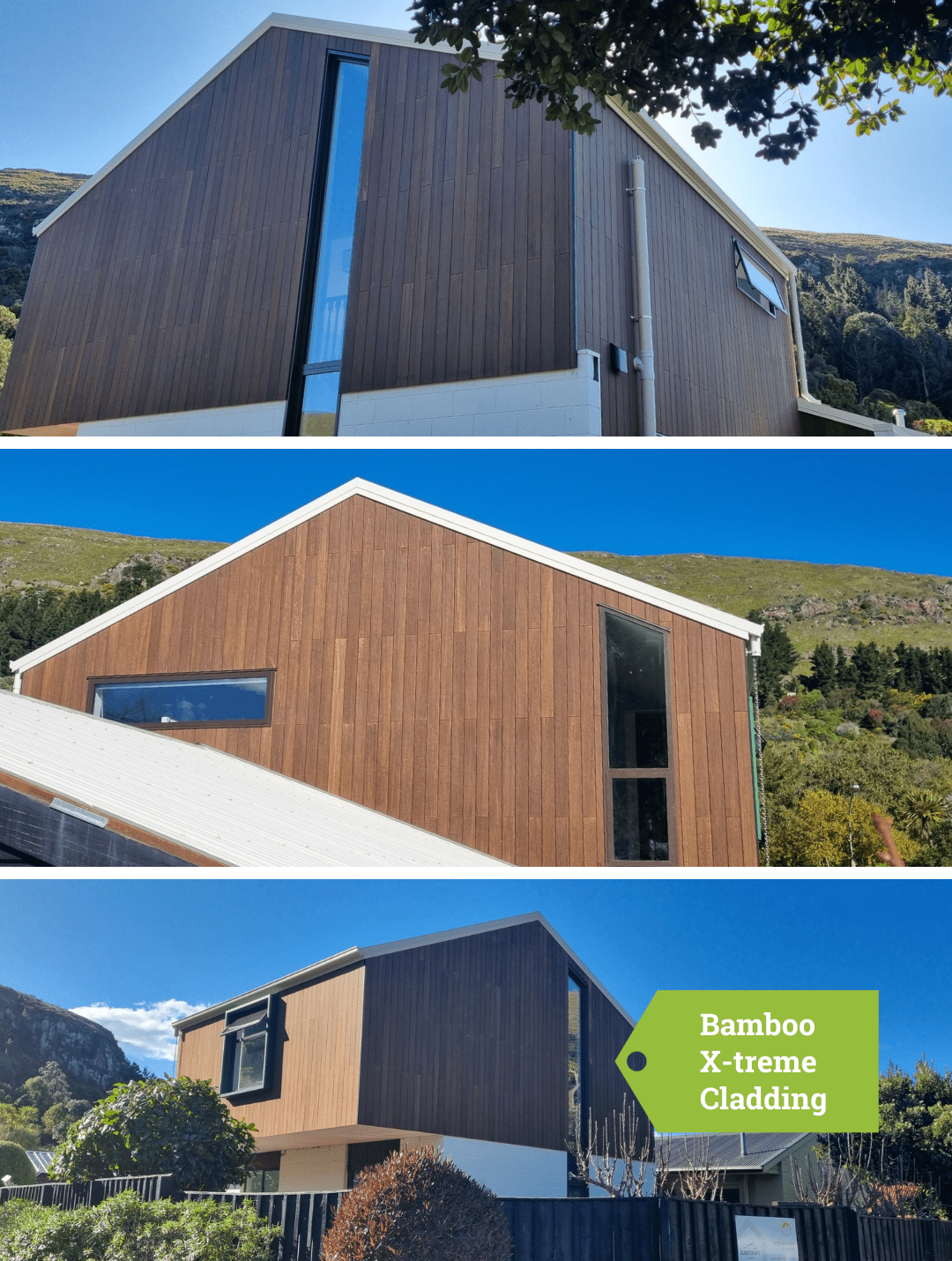 Christchurch Builder, Matty from Surecraft Carpentry recently installed our bamboo x-treme cladding on an architectural second story house addition.
"It's the first time I've heard about a T&G cladding system. It's amazing how dense and versatile this cladding is - it doesn't dent like cedar which makes installation much easier. It seems bulletproof. It saved me a lot of time having the hidden clip and screw fixings and looks very smart with clean lines, once installed. I'm looking forward to using it again."
-Matty, Surecraft Carpentry, Canterbury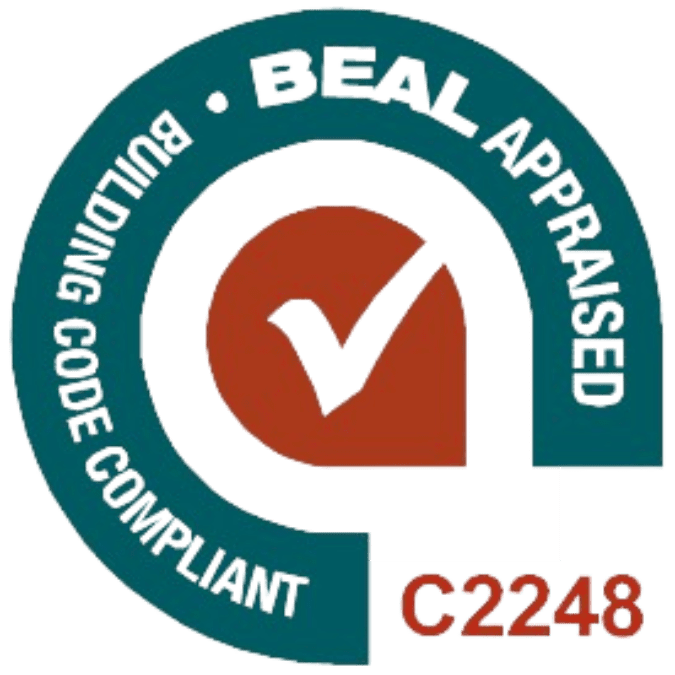 Our Bamboo X-treme Cladding System has been tested and appraised by BEAL and complies with the following clauses of New Zealand Building Code:
B1 – Structure
B2 – Durability
E2 – External Moisture
F2 – Hazardous Building Materials
Modern and Natural Bamboo Cladding for Exterior
New to the New Zealand market, Bamboo X-treme cladding is a durable and sustainable alternative to timber hardwoods and other cladding options, and is successfully used in Europe and around the world. Our supplier utilises a 200°C heat-treatment process to thermally modify the bamboo to increase the stability, hardness and density of the cladding boards, making the cladding suitable for very demanding applications. 
Bamboo X-treme cladding will rival other hardwoods in grain and structure, with the characteristic bamboo fibres being more visible as the product weathers, giving a lovely natural and unique look.
With the strong stability of this product, it can withstand temperature changes with hardly any shrinking or swelling. Due to this stability, the cladding will stay flat and in place, unlike some other natural materials. 
It is suggested that bamboo cladding is fixed to battens (with the clips/screws provided), over a waterproof membrane.
The cladding can also be used for making a fence, feature wall and more!
Easy installation and maintenance
Bamboo X-treme cladding comes with powder-coated stainless-steel clip and screw fixings, which makes installation easier and provides a smarter finished look. 
The clips are simply screwed onto battens and the cladding boards clip together with the boards only requiring to be cut at the end of a row (as the ends snugly fit together). See our installation instructions for more information.

After installation, the cladding does not require any regular maintenance (unless a darker colour is desired), which can save on time and cost. Due to the "thermo-density" heat treatment process, the cladding is a mid-dark brown colour, but this will gradually change to a silver-grey colour over time as it naturally weathers.
Unlike our bamboo X-treme decking product (which has been pre-oiled as part of the manufacturing process) the cladding boards come unfinished but can be oiled if preferred, depending on the look and feel that is desired.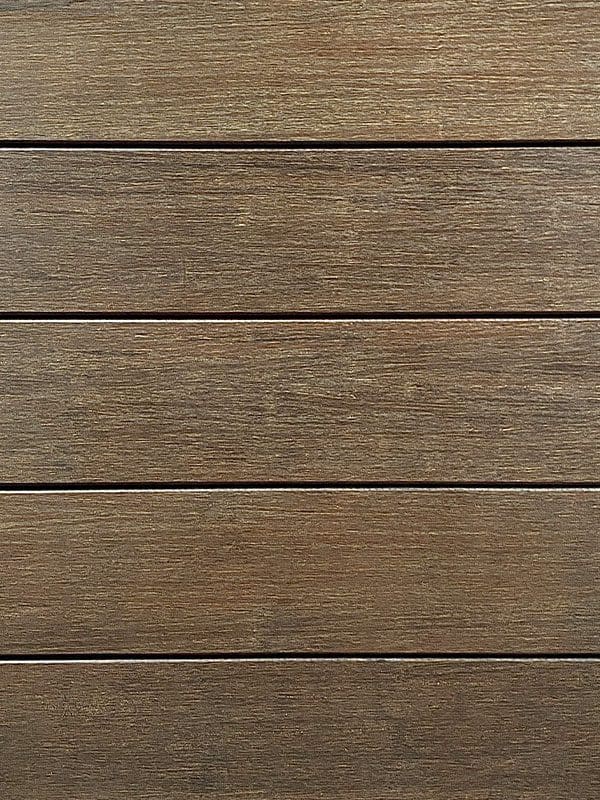 Contrary to many other wood products, bamboo X-treme cladding reaches a fire safety class B-S1-d0 (EN 13501-1) and Class A (ASTM E84). This makes it suitable for commercial buildings, apartments and housing while giving a beautiful natural appearance.
The cladding reaches this exceptional fire safety rating without impregnation of eco-damaging and expensive fire retardants.  Therefore, the cladding is safe for the environment and for the installers.  Sustainable, safe and beautiful!!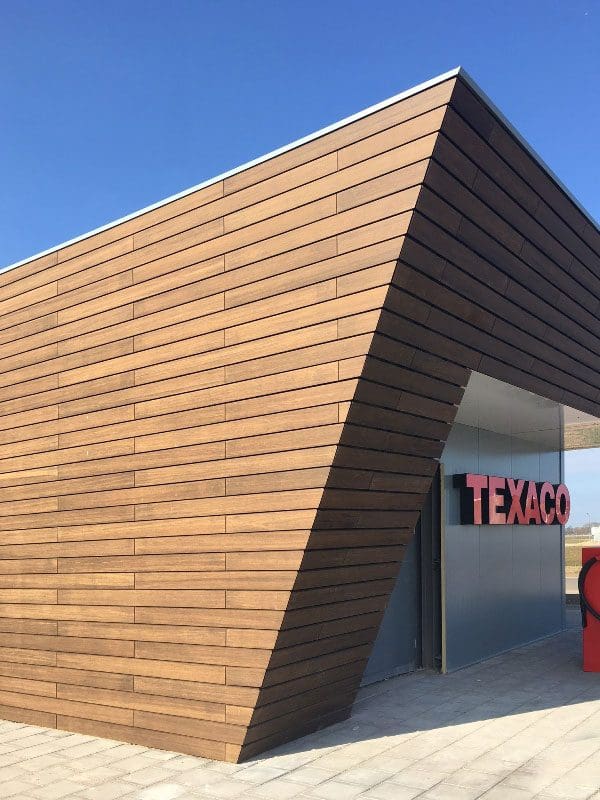 While tropical hardwoods can take up to 80 years to grow to full maturity and be ready for harvesting – Moso bamboo stems (which is what bamboo X-treme cladding is made from) are mature after 4-5 years.
After harvesting the bamboo stem doesn't die and no deforestation occurs – the rhizomes sprout new shoots even faster. There, the bamboo forest can be harvested annually and sustainably in a fair-trade manner for the farmers, by default.
All our solid bamboo products have a negative carbon footprint over their complete lifecycle (see here for more details.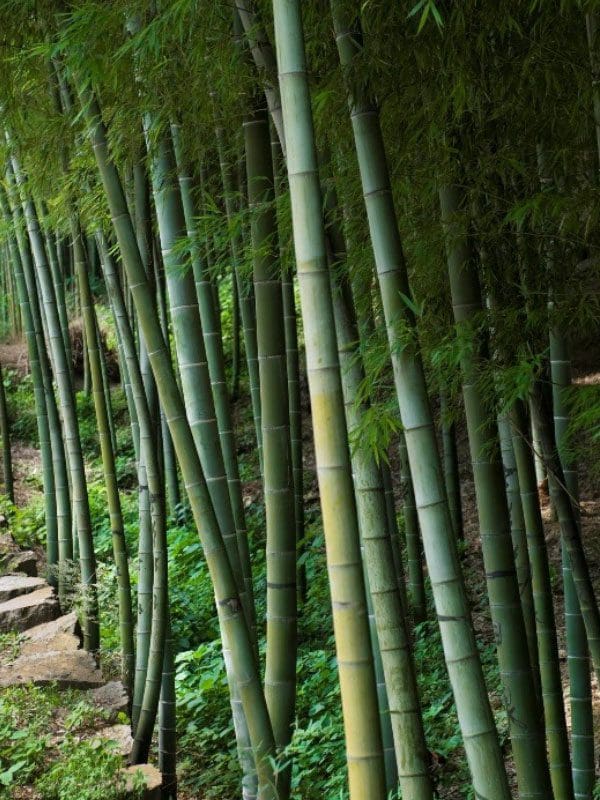 Learn all about Bamboo X-treme, from our Dutch supplier, MOSO Bamboo
Explore our X-treme Cladding Gallery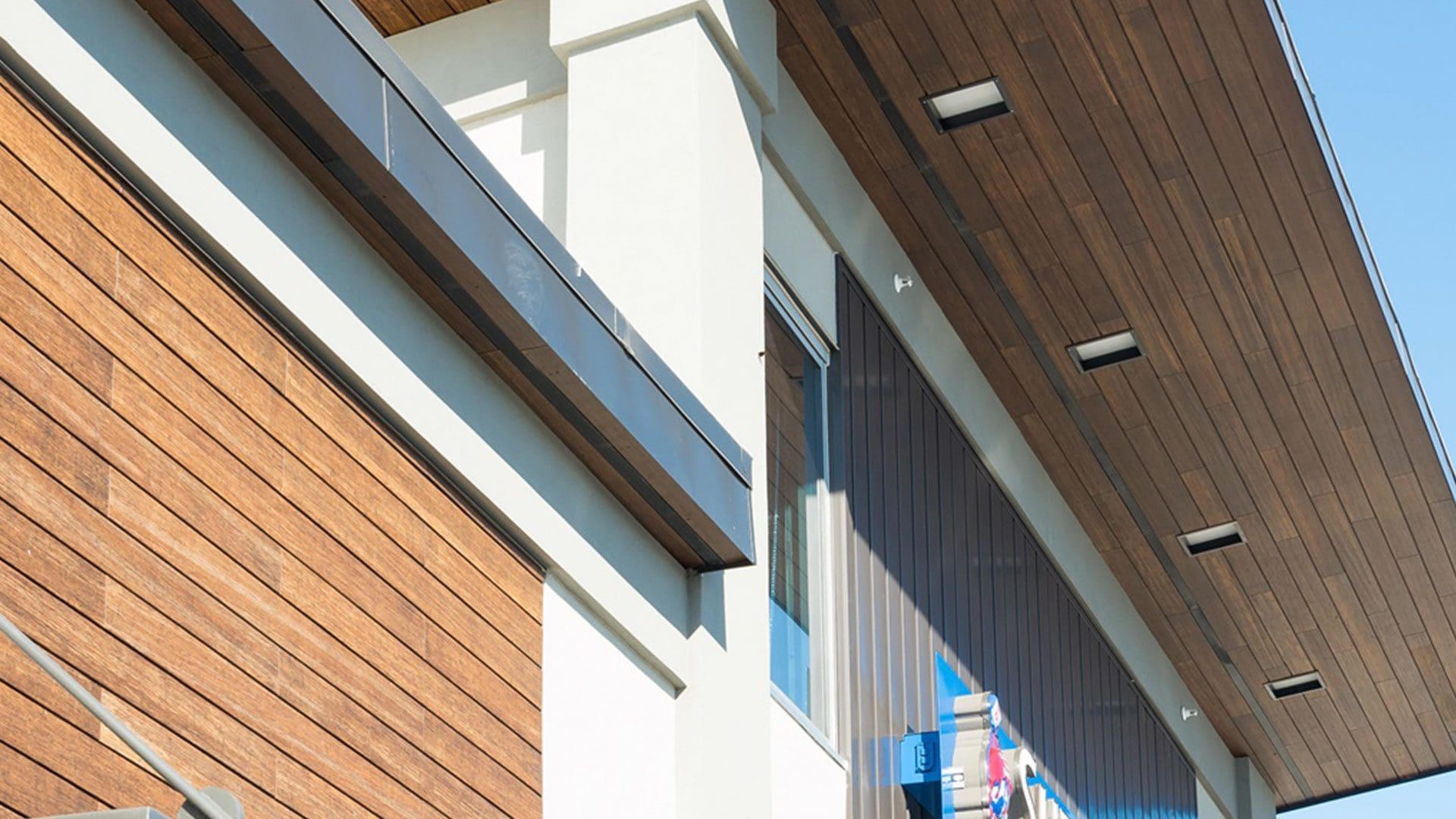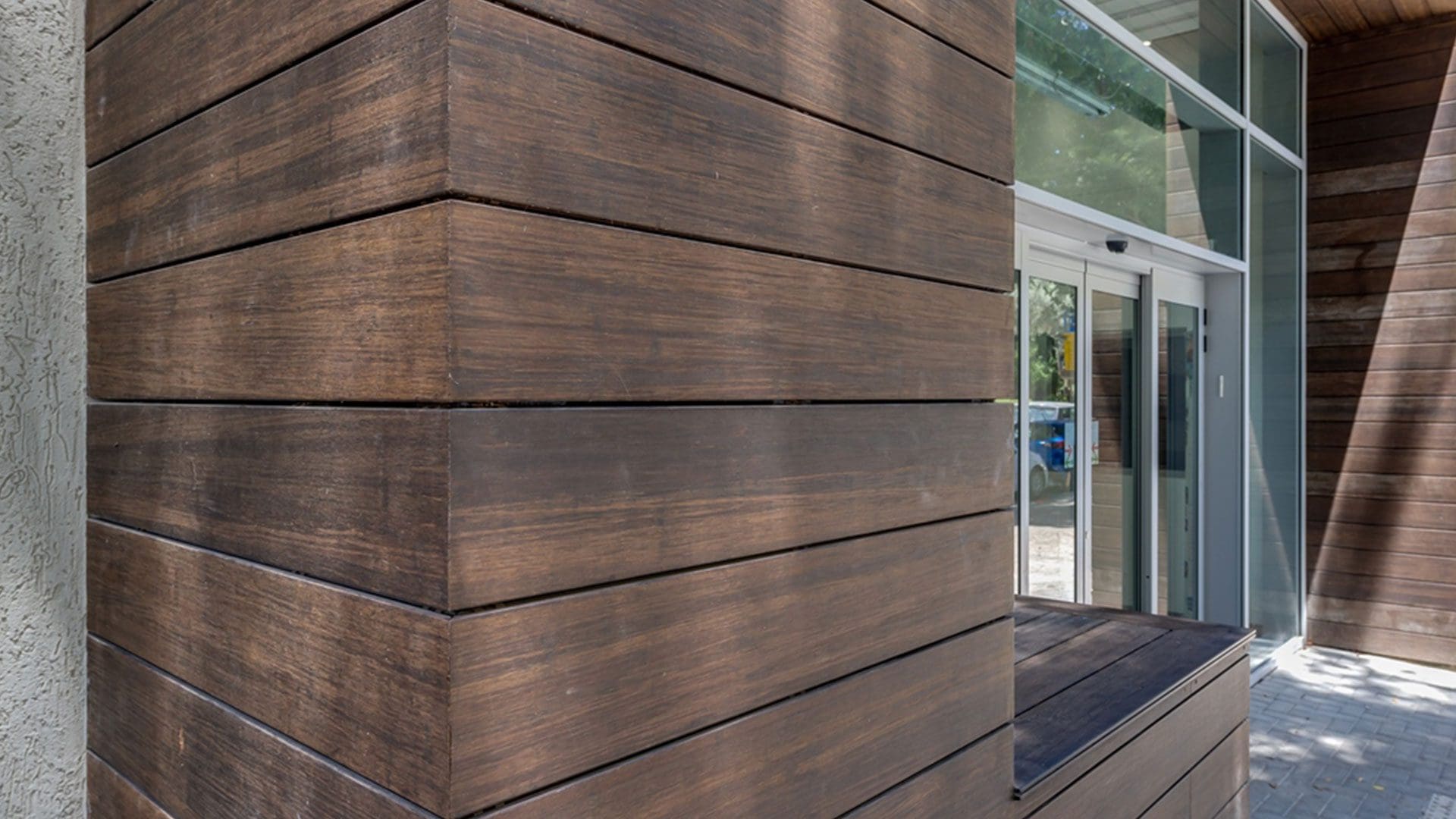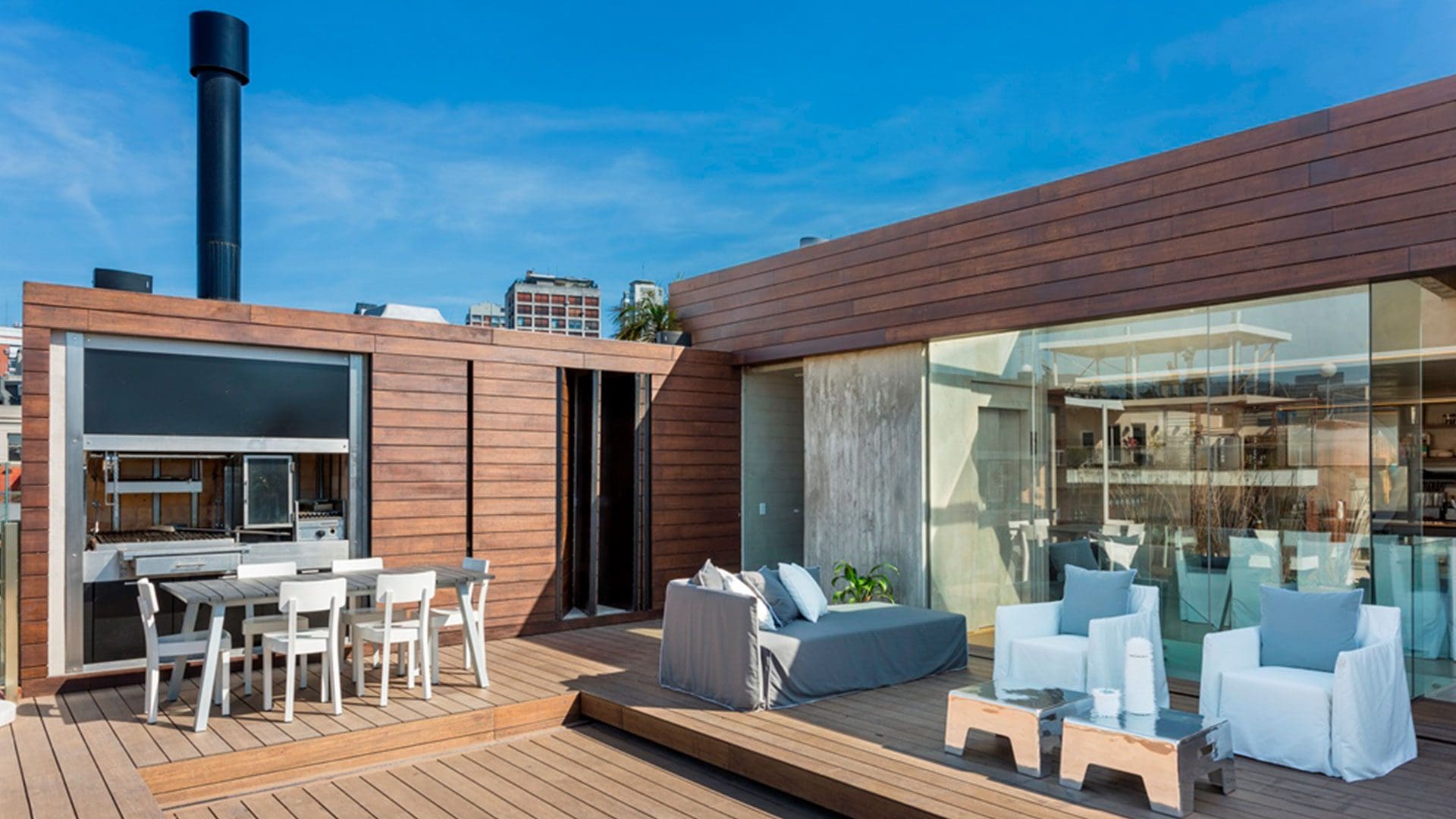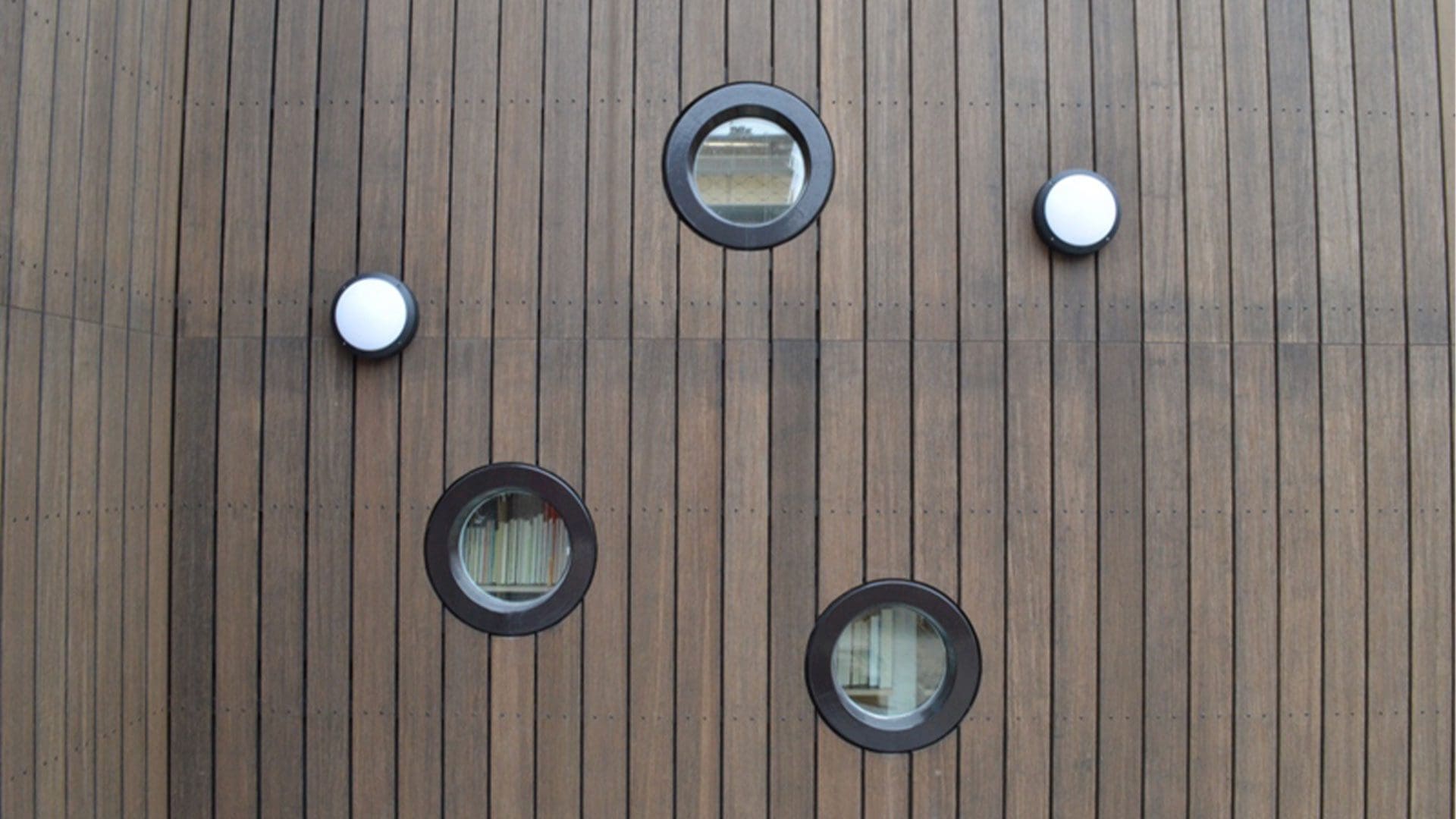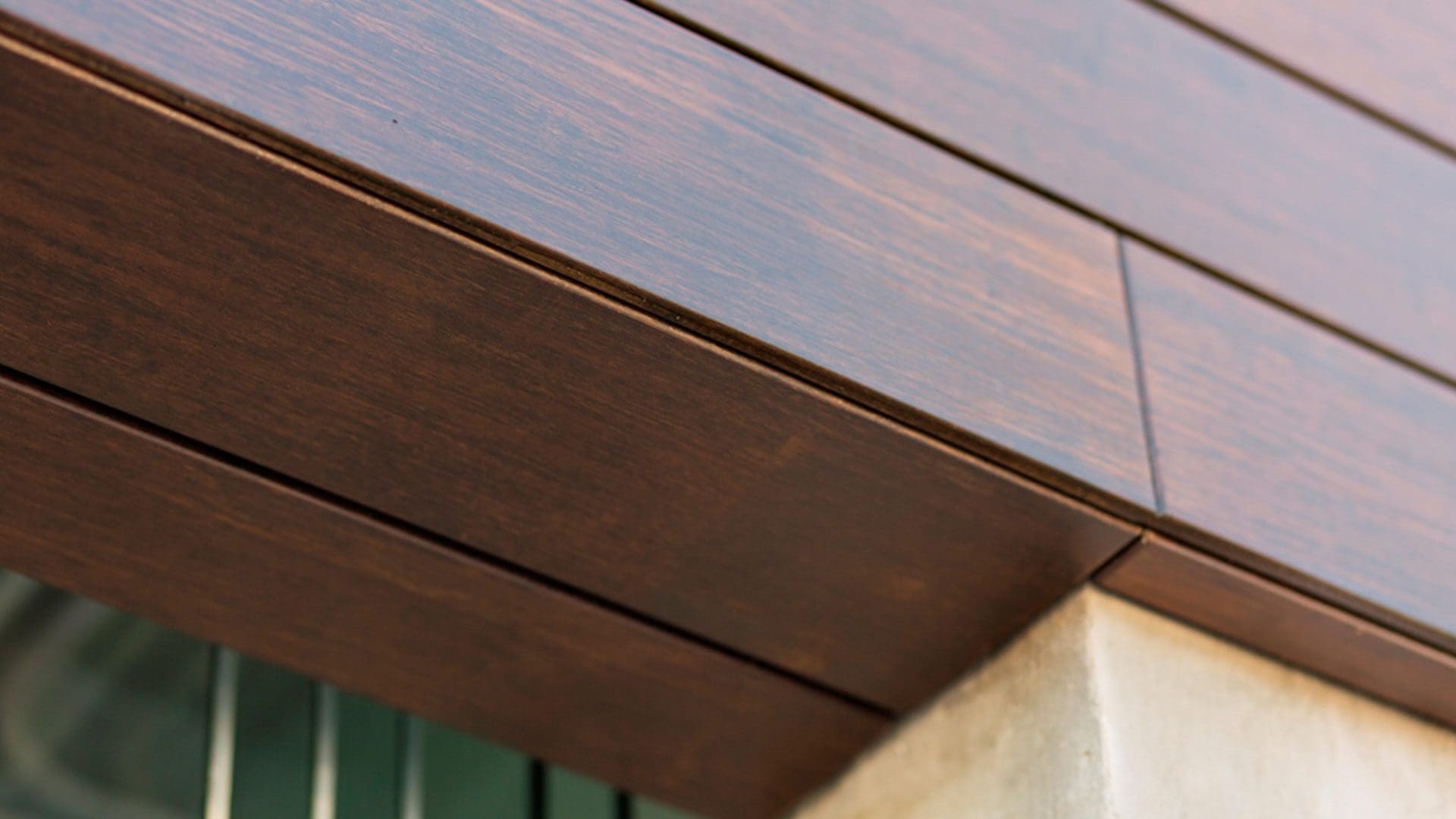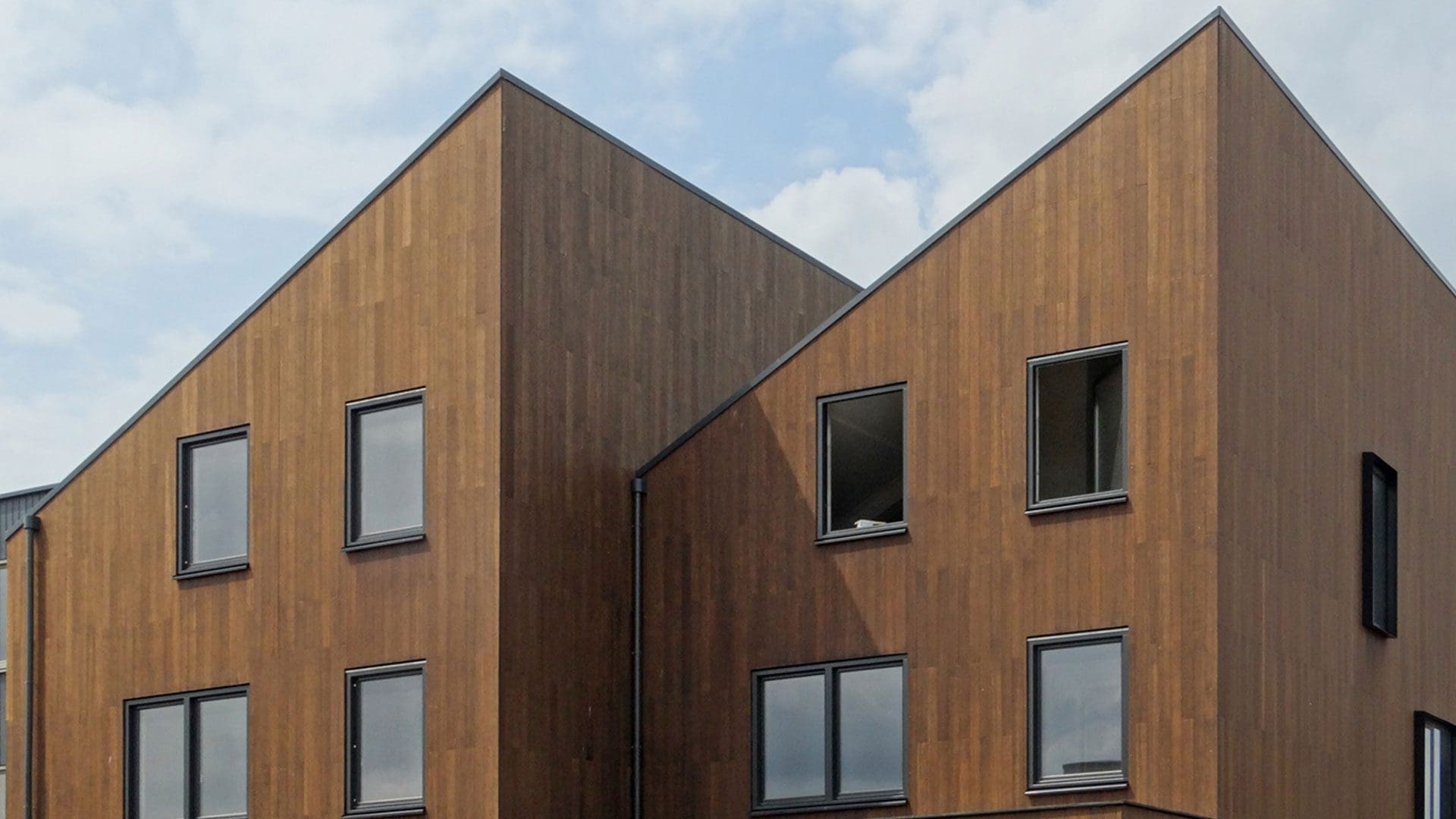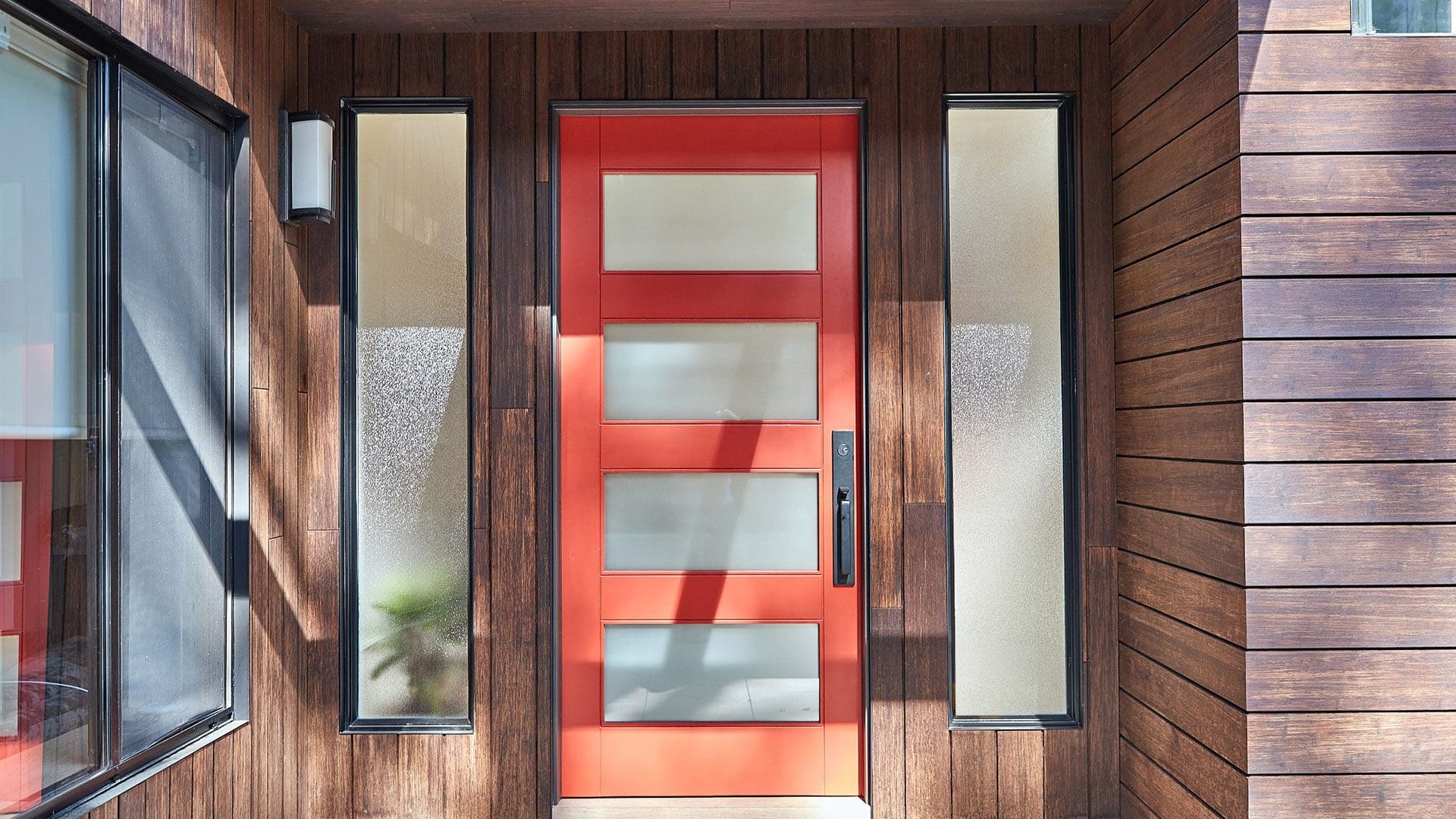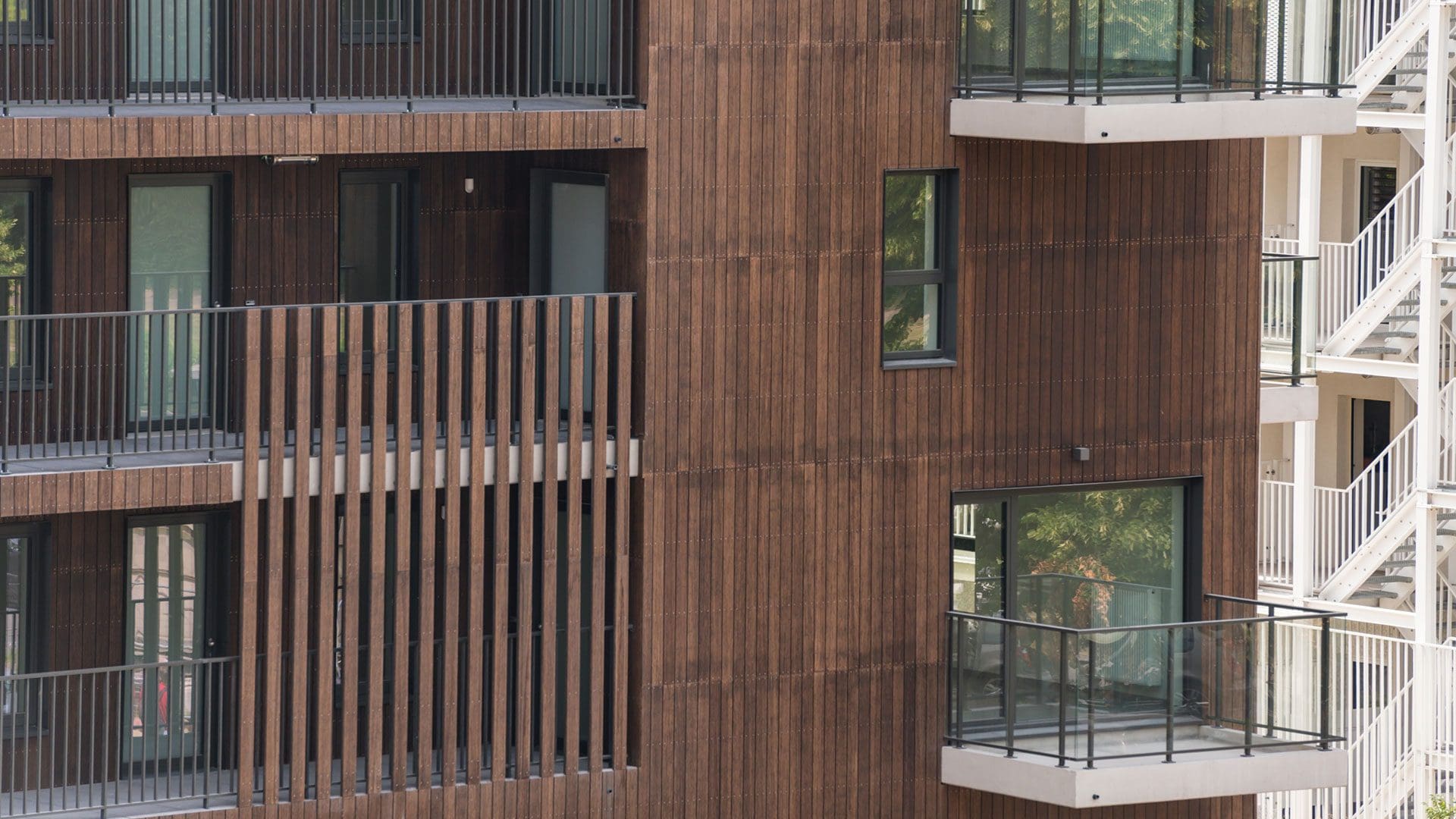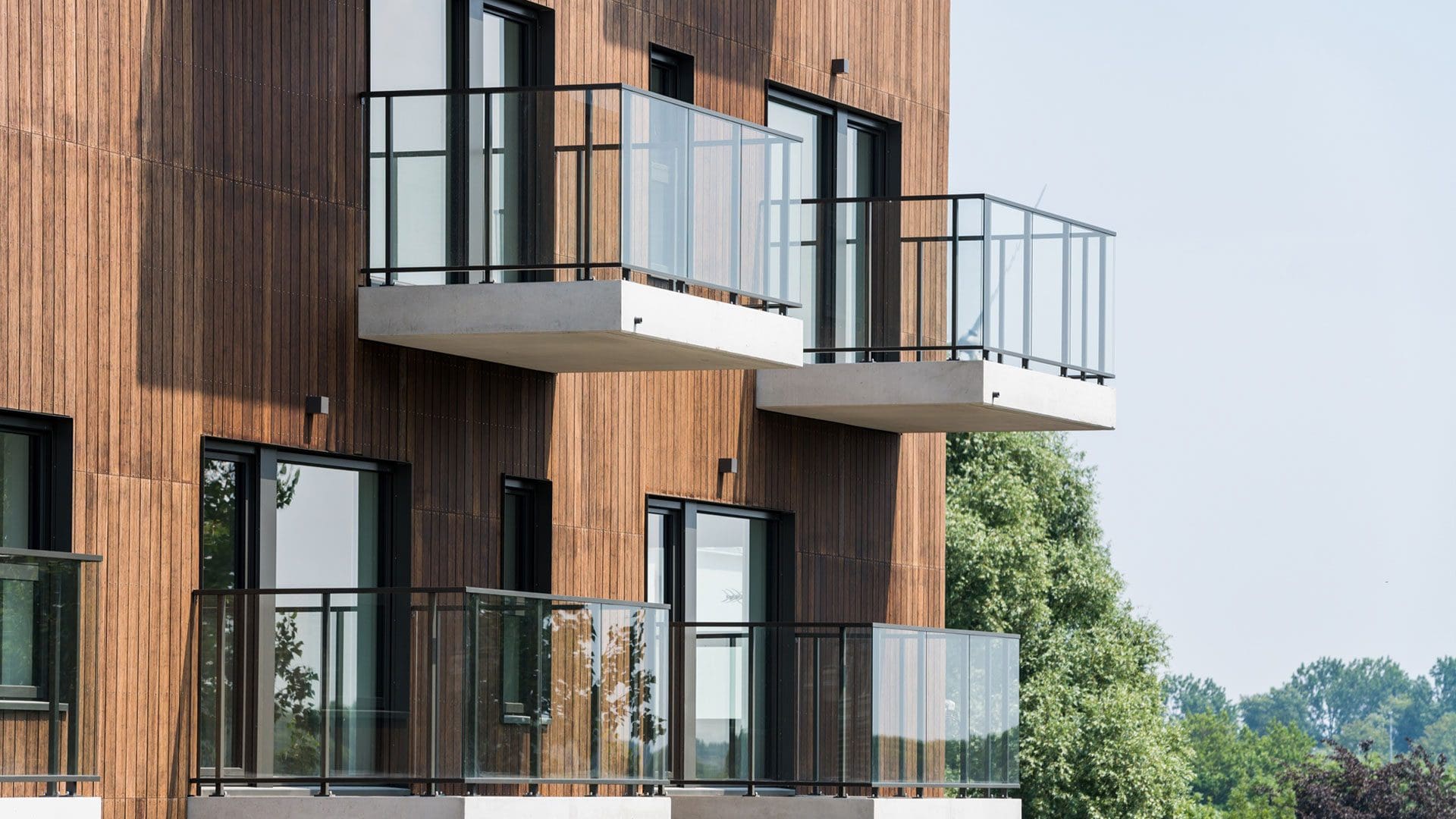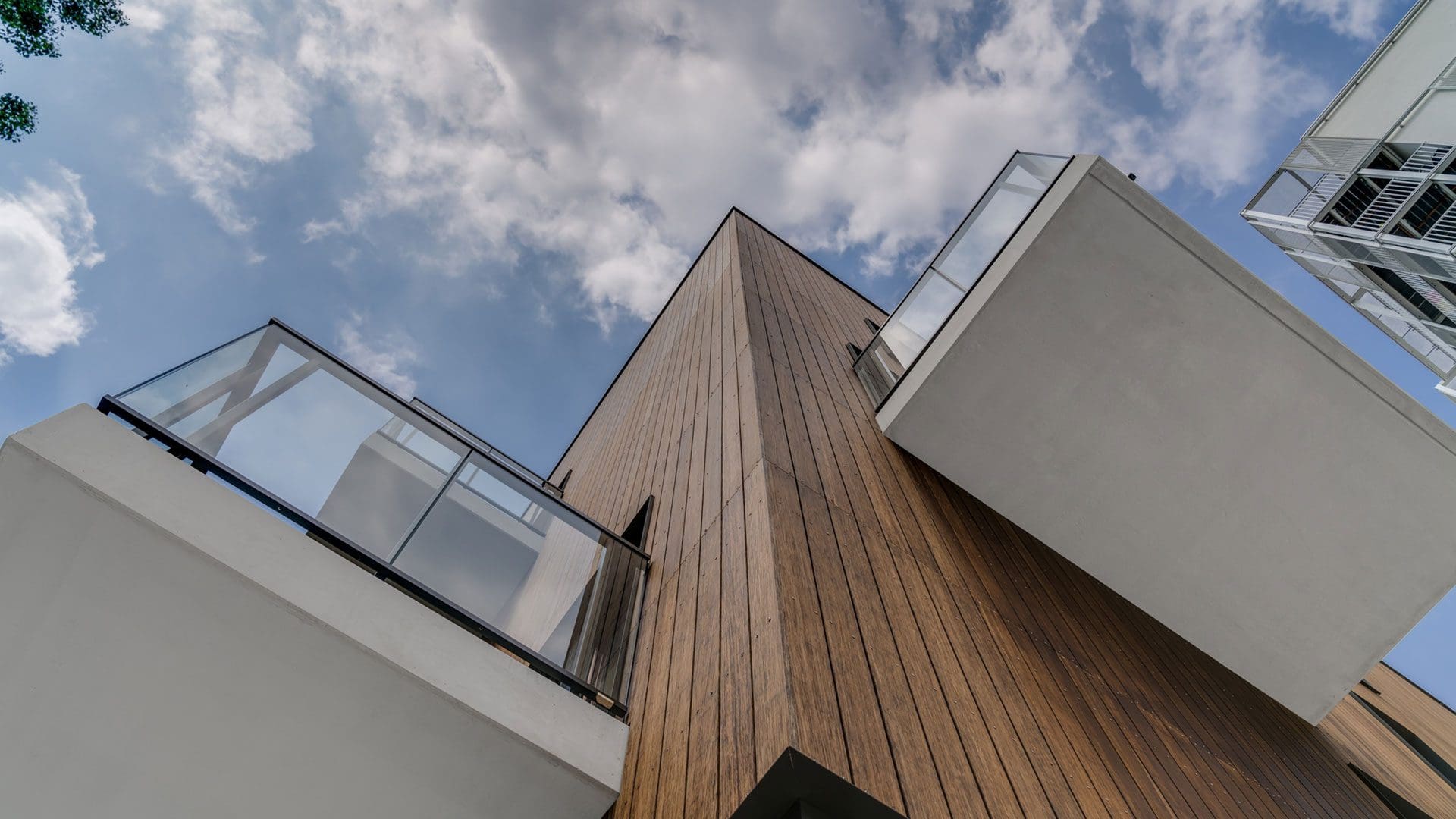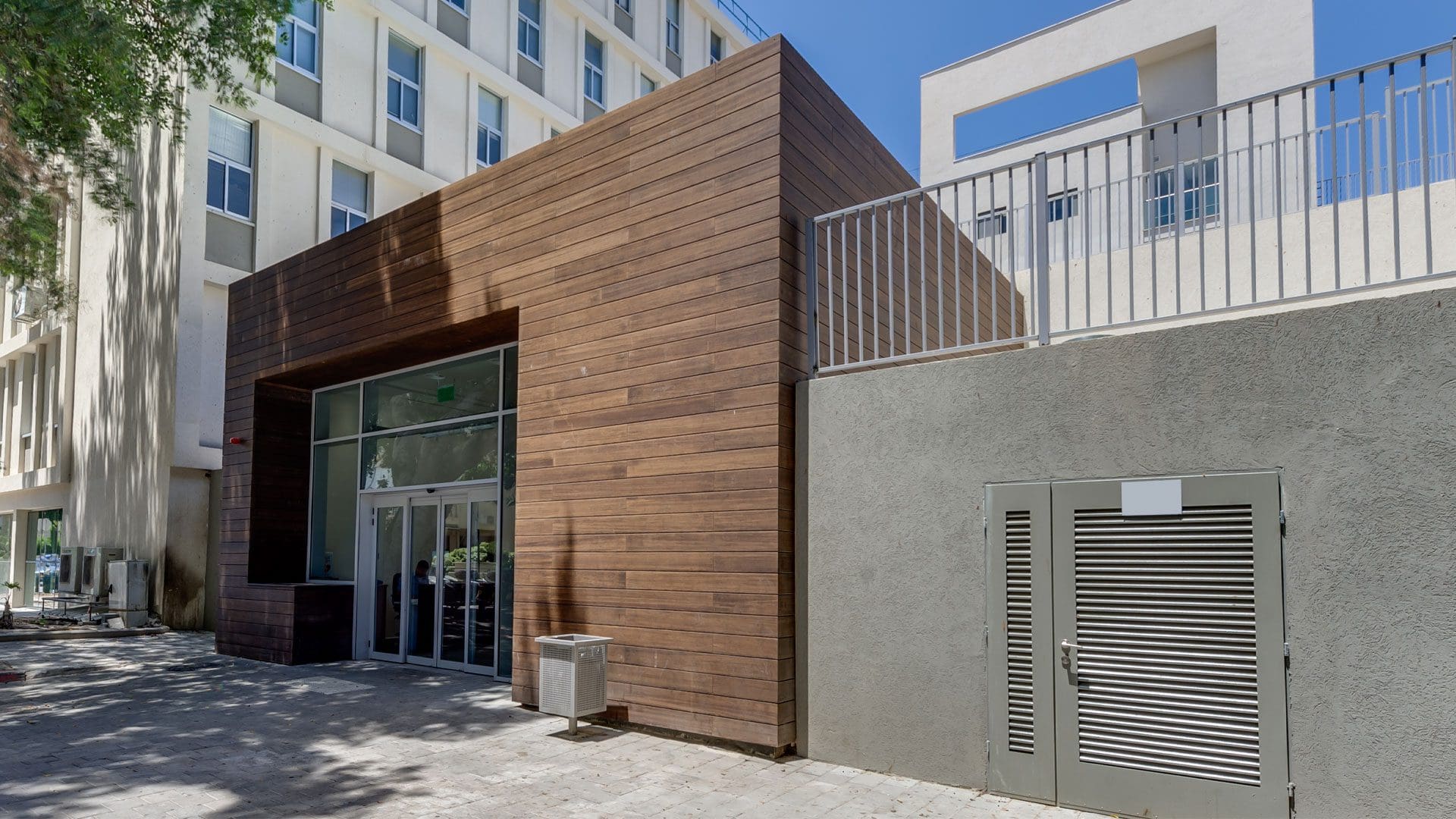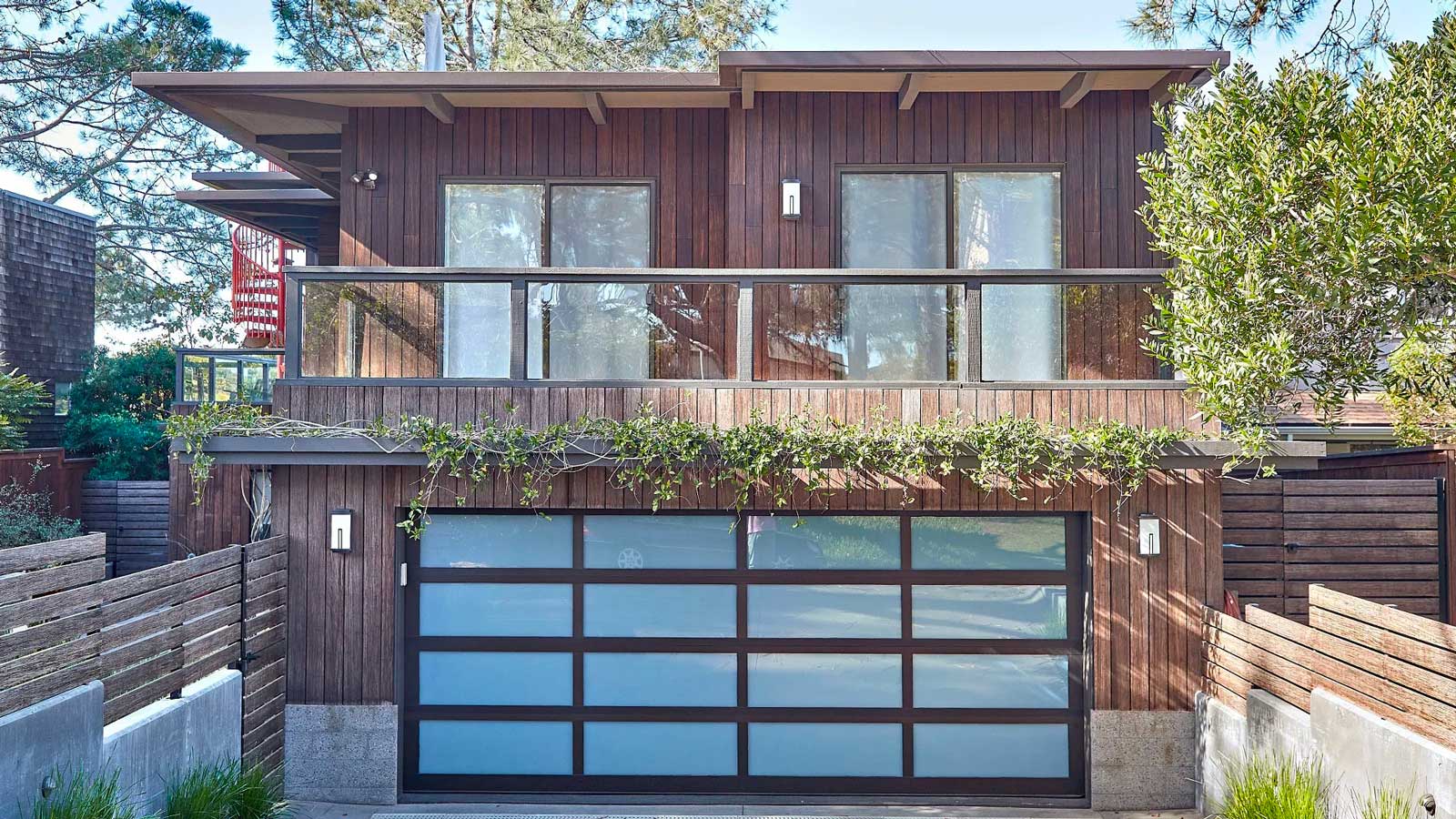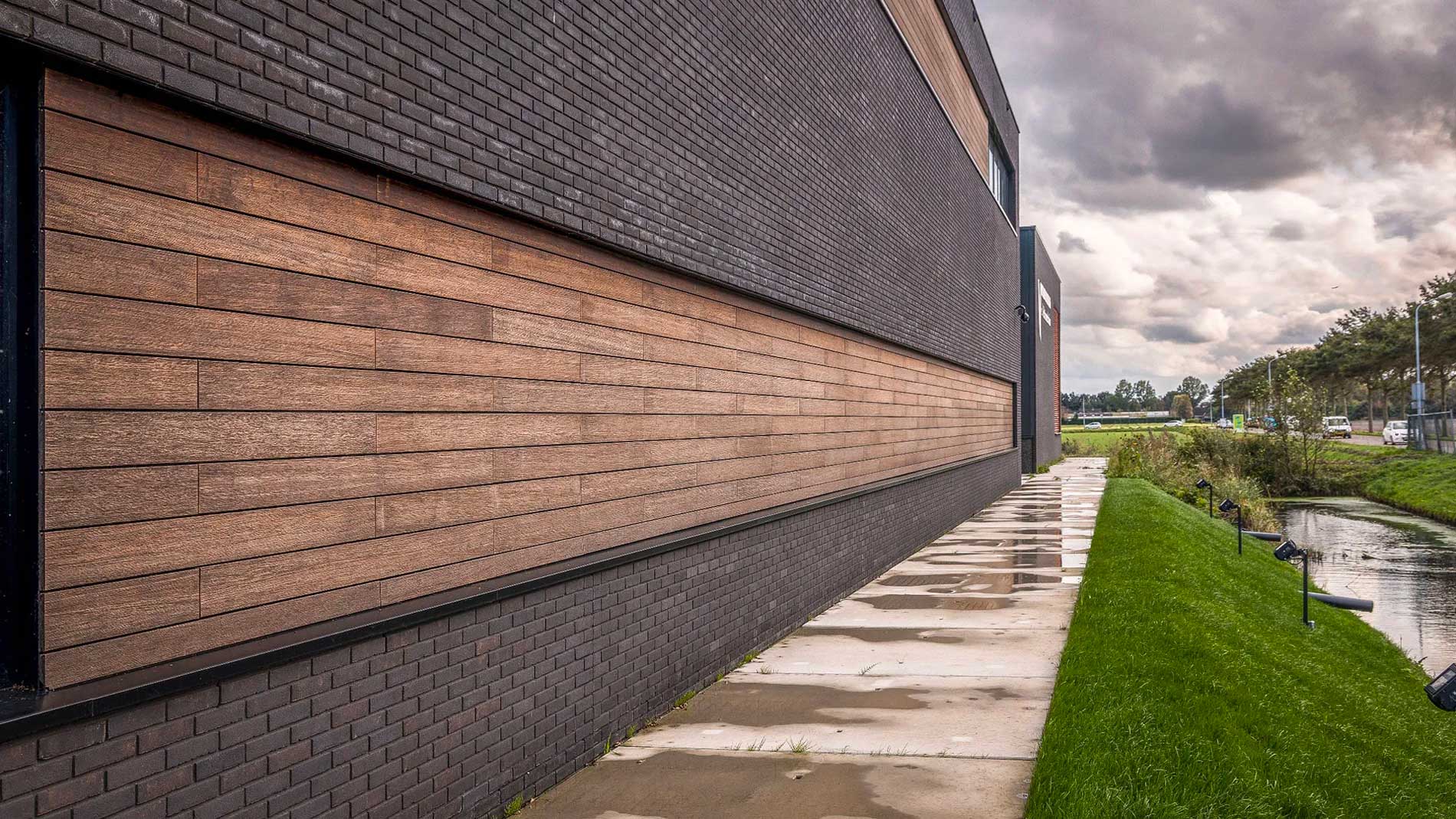 Product Specifications and Instructions
Explore installation, sizing and general product info below.
Bamboo x-treme cladding boards are 1850mm long, with end-matching tongue-in-groove join.  The boards are 137mm wide, but with the profiled overlap the visible face is 128mm (once clipped together and installed), with a small gap provided between the boards for air-flow. 
The cladding is 18mm thick.
There are 5 boards = 9.25LM per box.  A box weighs 27kg.
Supplied with powder-coated stainless steel clip and screw fixings – for "invisible" fastening.
Technical characteristics and certifications of bamboo x-treme cladding:

Density: +/- 1150 kg/m3
Dimensional stability: length: + 0.1 %; width: + 0.9% (24 hours in water 20°C)
Resistance to Indentation – Brinell Hardness: ≥ 9.5 kg/mm2 (EN 1534)
Reaction to fire: Class B-s1-d0 (EN 13501-1) 1)
Flame spread index: Class A (ASTM E84)
Thermal emittance: 0.81 (ASTM C1371) 2)
Solar Reflectance (SR): 0.32 (ASTM C1549) 2)
Solar Reflectance Index (SRI): Low 27, Medium 30, High 33 (ASTM E1980) 2)
Modulus of Elasticity: 13565 N/mm2 (mean value – EN 408)
Bending strength: 54.4 N/mm2 (characteristic value – EN 408)
Biological durability: Class 1 (EN 350 / CEN/TS 15083-2), simulated graveyard test / Class 1
(EN 350 / CEN/TS 15083-1)
Effectiveness against Blue Stain: Class 0 (EN 152)
Use Class: Class 4 (EN 335)
CO2 neutral: LCA report TU Delft (ISO 14040/44) (www.moso-bamboo.com/lca)
Environmental Product Declaration – EPD (EN 15804) (www.moso-bamboo.com/epd)
Contribution LEED BD+C – v4: MR 1, MR 2, MR 3 (FSC®), SS 7
v2009: MR 6, MR 7 (FSC®)
Contribution BREEAM: MAT 1, MAT 3 (FSC®), MAT 5 (HD)
Warranty: 25 years

1) Tested on 18 mm thickness, without gaps between boards, with ventilation space behind boards.

2) Tested on 3 year-weathered Bamboo X-treme Cladding