Bamboo furniture can enrich living spaces and create modern, natural, stylish interiors. Plantation bamboo panels can be used to create a wide range of beautiful furniture items.
Use bamboo for your next furniture project
There is a wealth of possibilities to have your dream furniture item custom made from our bamboo ply panel range. The bamboo panels are so versatile, coming in a range of thicknesses options – and cut and finish well for a clean, sharp-looking end product.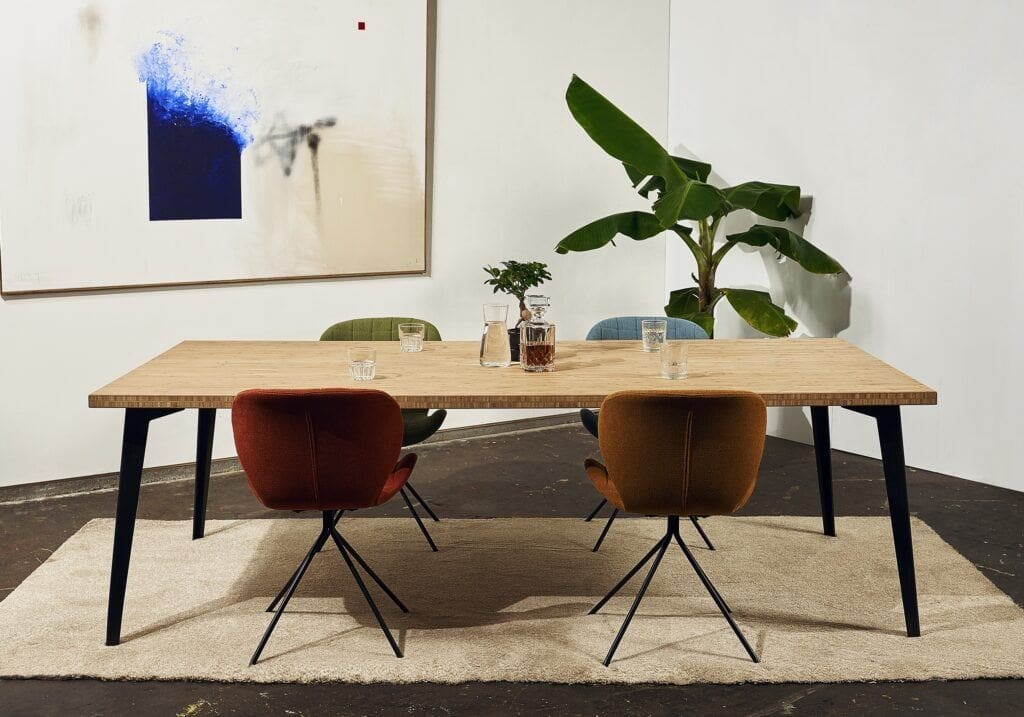 Durable and tasteful bamboo furniture
The furniture in a home or office helps create the atmosphere of the interior. Applying natural materials, like bamboo to make furniture items, offers the opportunity to make the atmosphere warmer and more pleasant.  Plantation bamboo panels offer several possibilities to create beautiful, functional furniture to fit in with almost any internal design.
Versatile and strong
When making furniture items, the product used often needs to be strong and durable – these are key characteristics of bamboo. Plantation bamboo panels are made in a three or four cross-ply structure, giving them incredible strength. Supplied as 2440x1220mm panels, in up to 7 different thickness options, the panels are versatile, and cut (and CNC/rout) very well. As with wood, you can determine the final appearance with a finish of your choice, such as an oil, lacquer or polyurethane, stain etc.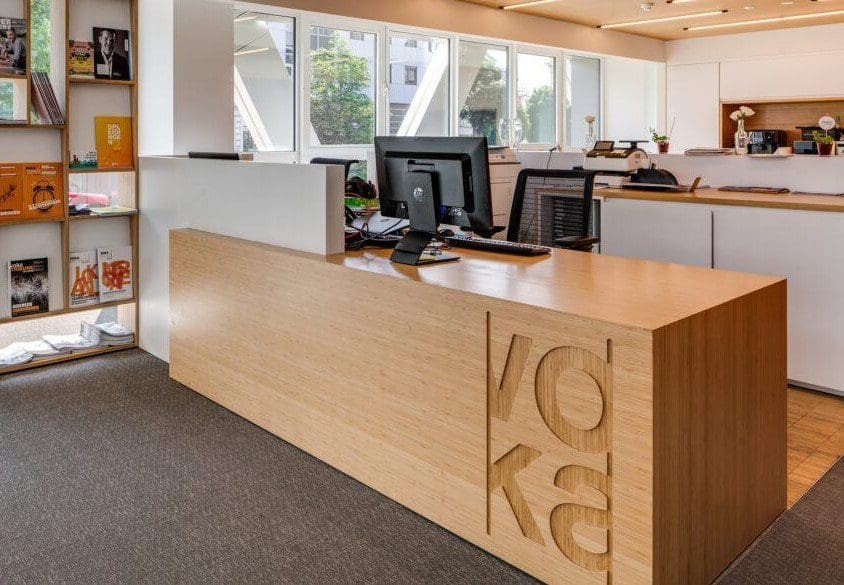 Bamboo offers several benefits
In comparison with other materials:
The advantages of bamboo
Furniture made of Plantation Bamboo panels offer many benefits over other materials:
The natural look – with incredible strength
A strong, wear-resistant and hard material that lasts for years and years
The low emissions contribute to a healthy indoor climate,
CO2 neutral Plantation Bamboo products contribute to sustainable building and a lower ecological footprint.
Provide great value-for-money options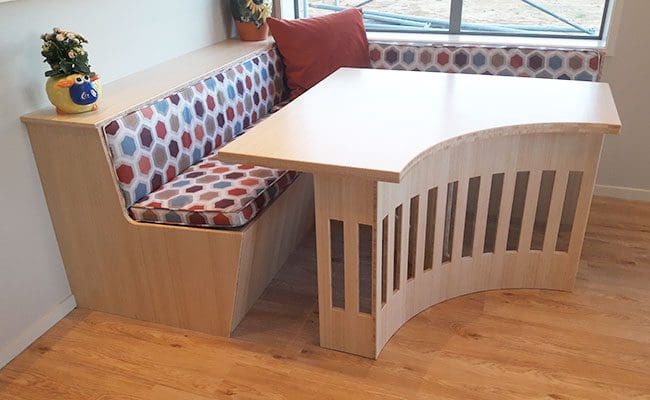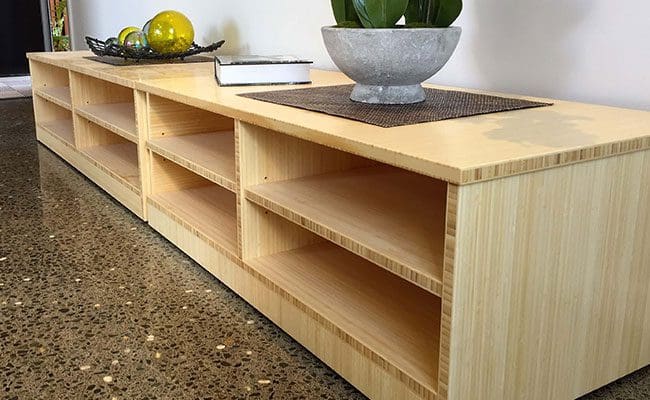 Bamboo furniture – so many options!
Bamboo panels are available in a range of sizes, two colours and types – providing some great options for furniture, cabinetry and other internal joinery options. Compared to timber, bamboo ply panels are very stable and provide a hard, natural look and finish. The multi-layer ply construction gives strength and stability and also provides a unique edge-grain effect.
Innovation in Tiny Home applications
Bamboo was a key feature throughout a "Tiny House" build project in Auckland. A range of vertical natural colour bamboo panels were made into a coffee table, a desk, doors, shelving, a vanity and kitchen cabinetry! These items helped create a tiny home with beautiful, natural tones – making great use of the limited space available.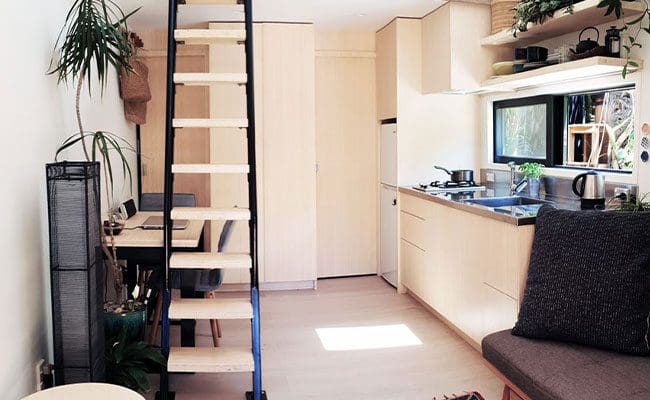 Find out why our customers have loved using Plantation Bamboo products to make a range of furniture.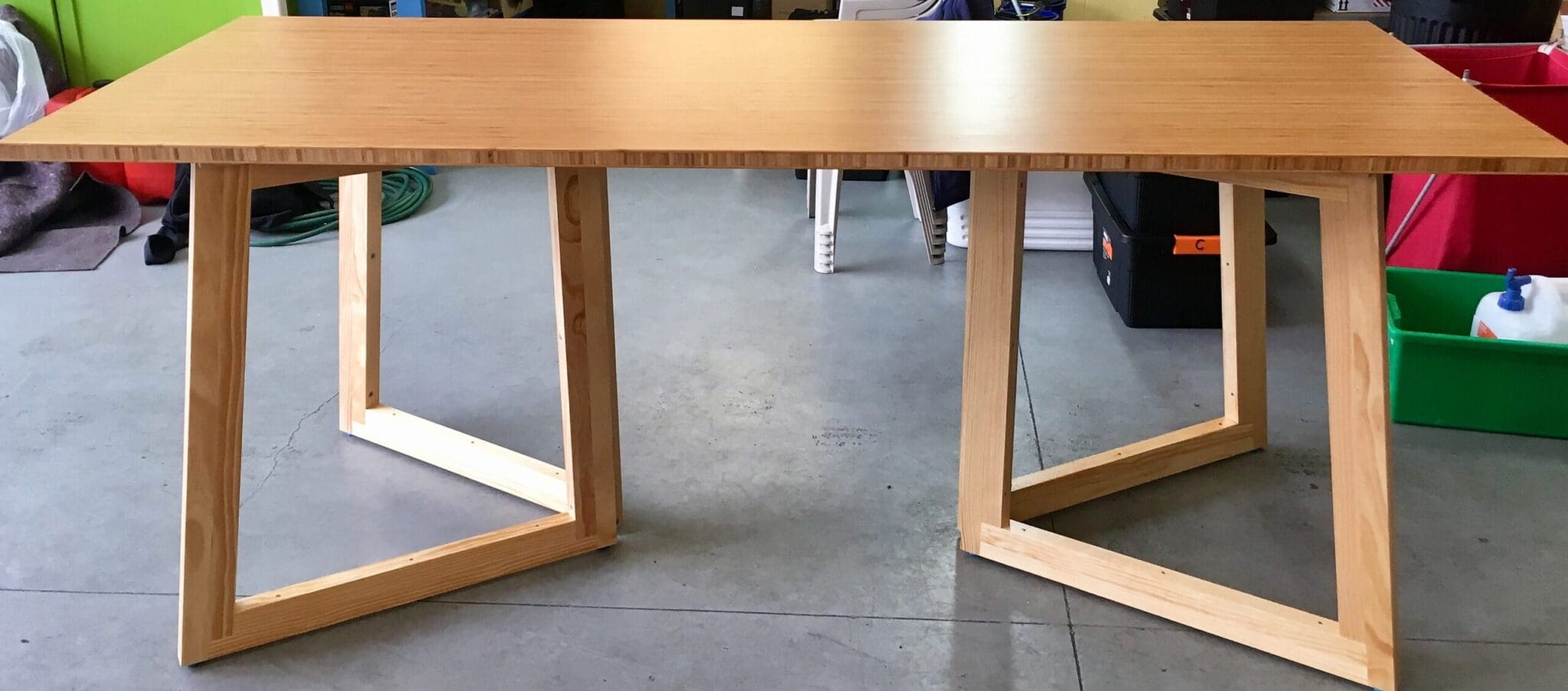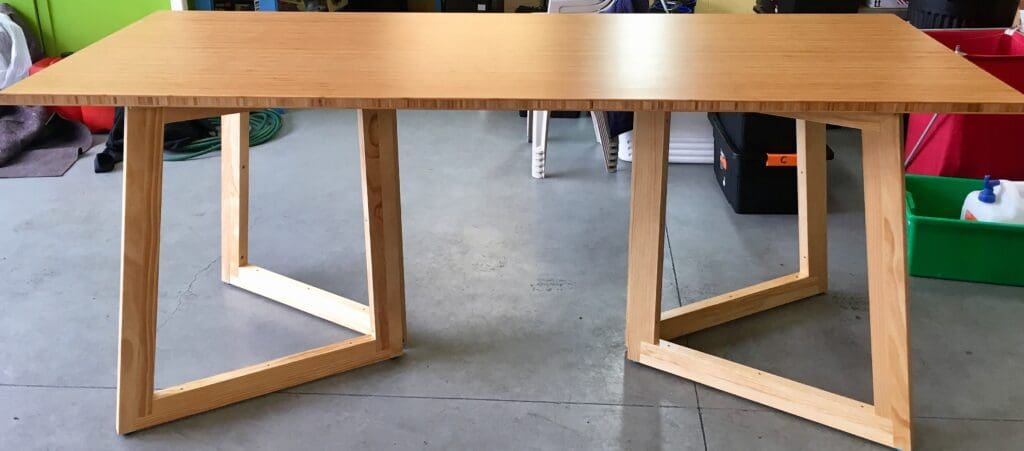 Bamboo tables
The creativity of the designer, combined with the special properties of bamboo, enables bamboo tables to be unique pieces of furniture. Plantation bamboo panels provide a perfect base material for any capable DIY'er or carpenter to transform the bamboo ply panel into a table top for virtually any frame. The wide range of finishing options available will complete a beautiful table or furniture item.
Extremely hard and durable
Moso bamboo is one of the fastest growing plants on earth. The bamboo stems grow from an underground root system and after 5 years a stem can be harvested, while the others continue to grow. This means the bamboo can be used without destroying the forest. After harvesting, the Moso bamboo stems are split and the outer skin is removed. The strips naturally have a light yellow colour (natural), but can be steamed for a light brown colour (coffee). After treating and drying, the strips are ready to be joined in several ways to make the final product. After production and finishing, the bamboo panel or floor is stronger and harder than almost any other wood.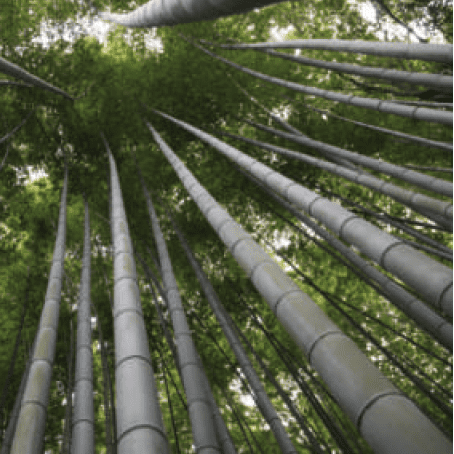 Discover our full product range
Plantation Bamboo offers a wide range of flooring, decking and panels perfect for your next new build or rennovation project. View our product gallery for inspiration.
Would you like more information about Plantation Bamboo panels?
Get in touch with the Plantation Bamboo team to request more information, a quote or a sample. We'd love to help!