Zoe, Katrina, Samantha, Maya, Fontayne and Elayna are the talented group of Year 13 students from Wellington East Girls' College behind Bamboo Boards. They have designed a range of fabulous bamboo chopping boards as part of a Young Enterprise project.


 Their business, Essence I.C.E. stands for Incredible Chopping Experience. They believe bamboo was the obvious material of choice to deliver this experience!
The girls decided to reinvent a traditional household product, by making it sustainable and eco friendly. "We decided to approach Plantation Bamboo to buy the raw material for our chopping boards. This was due to Plantation selling high quality bamboo. Other companies they supply also informed us that they are a trusting company and share similar ethical and sustainability values to us".
The chopping boards are practical, easy to clean and of course look great in any kitchen. The girls designed the boards with food presentation in mind, "we wanted our chopping boards to be multi-purposed…use them to prepare food, or serve it!"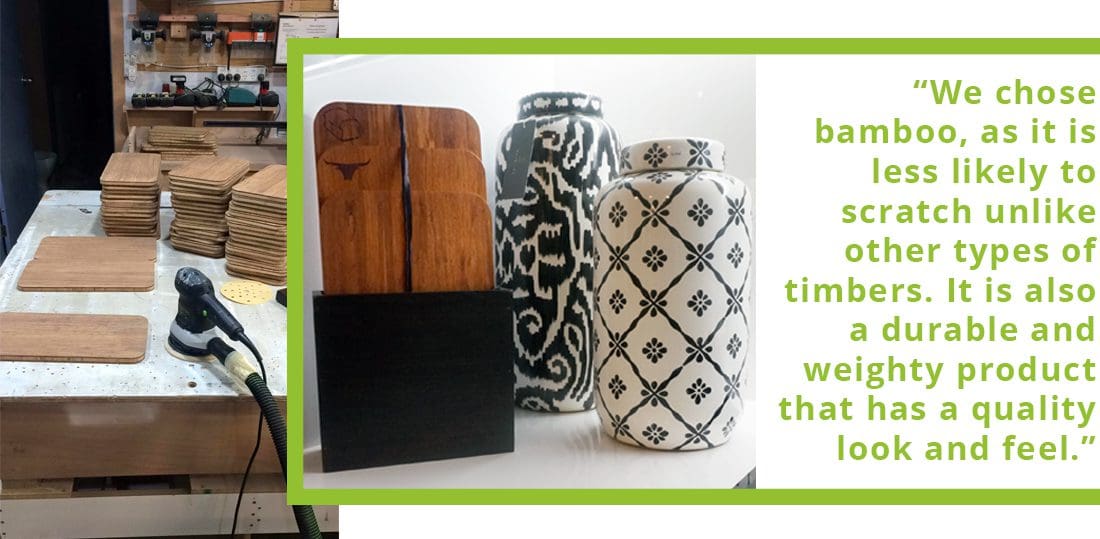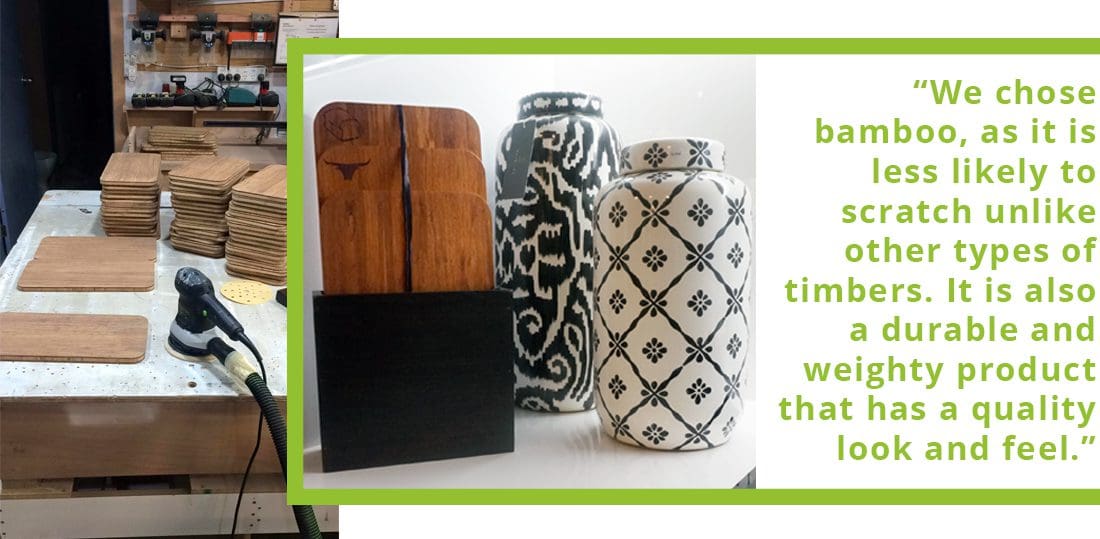 The girls have a designed a wide range of chopping boards, their most unique boards come in a set of three and feature a symbol in the top corner to categorize them for specific uses, e.g vegetables, bread and meat. "We wanted our chopping boards to be family friendly and hassle free."


Ambitious and excited, the girls have plans to expand their product range. They have just launched their larger chopping boards to target restaurants and 'foodies', with the aim that this will be used for serving meals and as tasting platters.
 "Our bread and meat boards are the most popular at the moment, both available in the sizing option of medium and large". The girls will be selling their Bamboo Chopping Boards at the underground market at Frank Kitts Park in Wellington. The market will be taking place on the 27th August. "Please support our team by visiting our stall, you'll be very impressed by the quality of our bamboo boards!"
 The bamboo chopping boards made by the Essence I.C.E team are produced from Plantation compressed bamboo panels – coffee colour.