Innovative design and quality craftsmanship define the gorgeous use of Plantation bamboo panels featured in the Sai Thai Eatery in Napier. What was a crumbling shell of the old Mid City Plaza, Interior Designers Bibby and Brady helped transform the space into the warm, inviting and stylish authentic Thai restaurant it is today.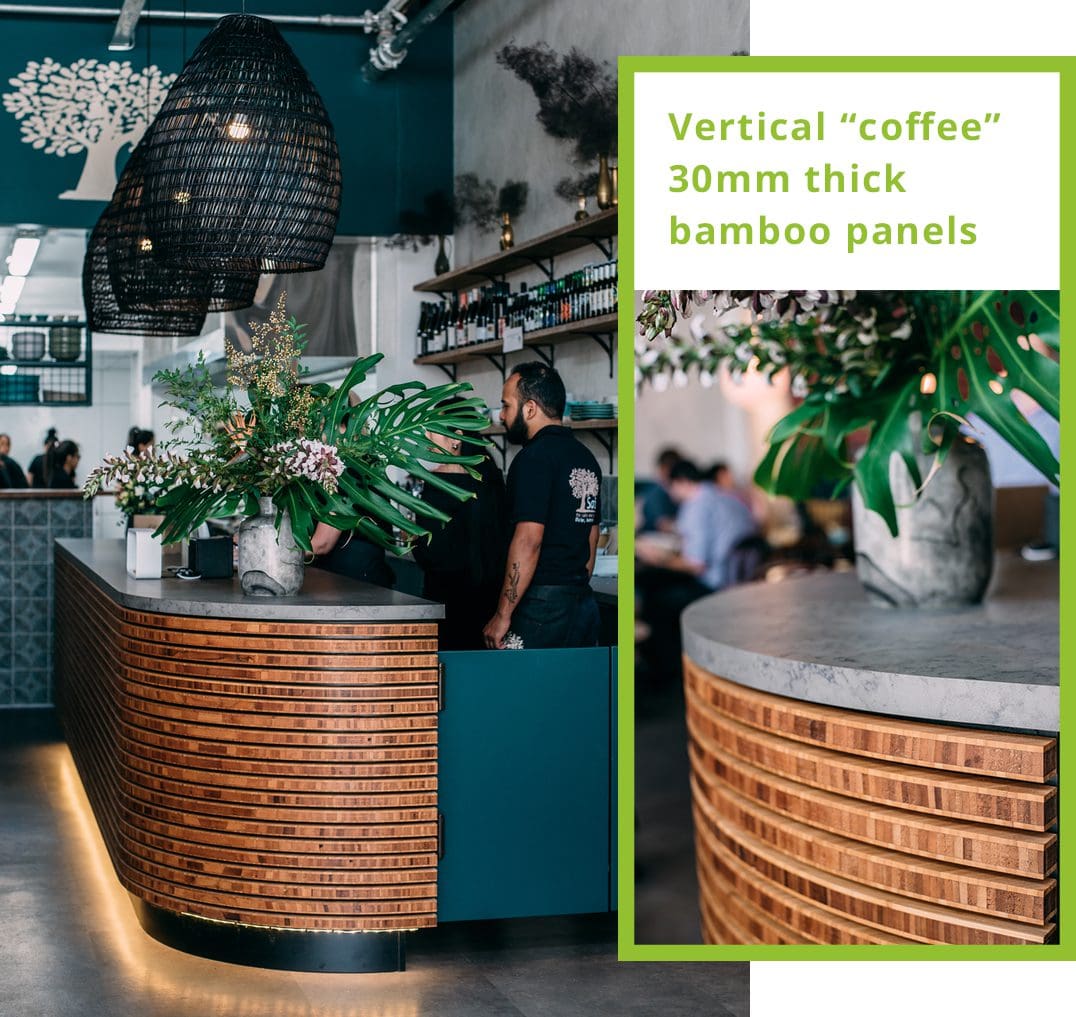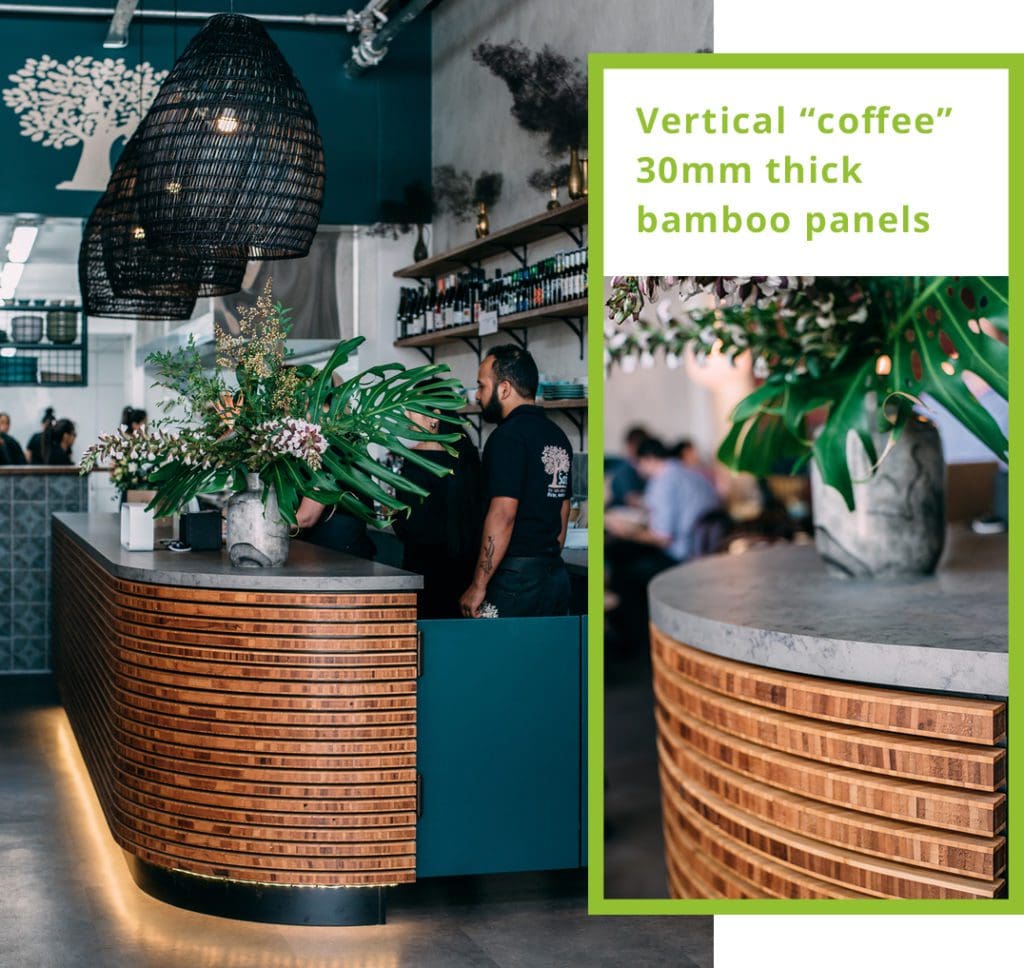 "My most favourite part of the restaurant is the beautiful bar which greets you as you enter", said Interior Designer, Dael Brady. "It was created by the amazing team at Sunshine Joinery, along with the cabinetry behind the bar, all of the bench and booth seats, the open kitchen bamboo benchtop, and all of the shelving. We can't thank Rick, Ben, Felicity and their team enough".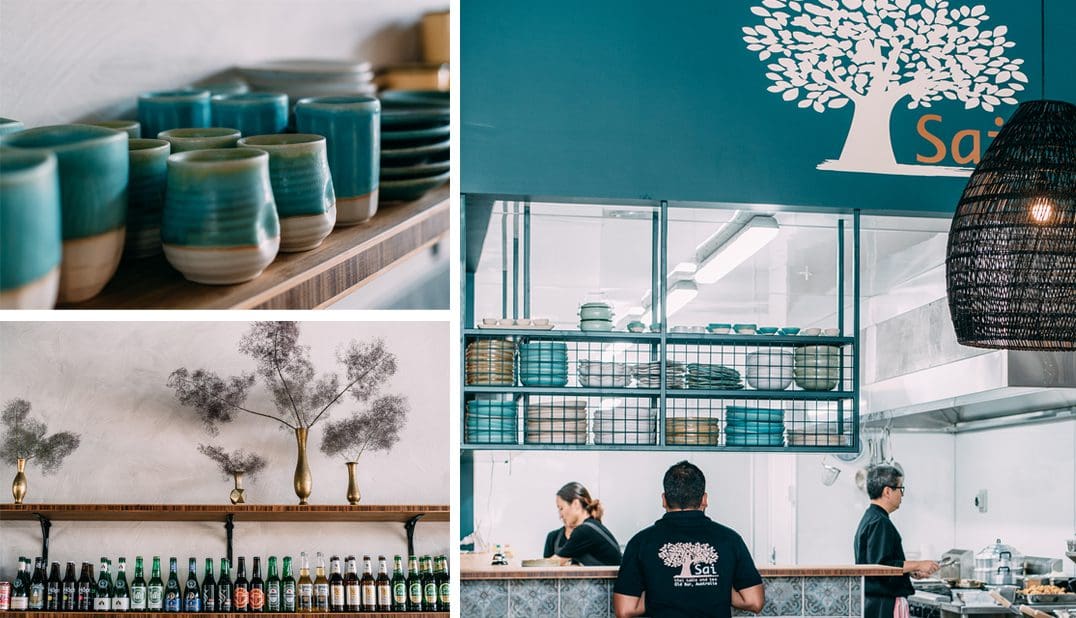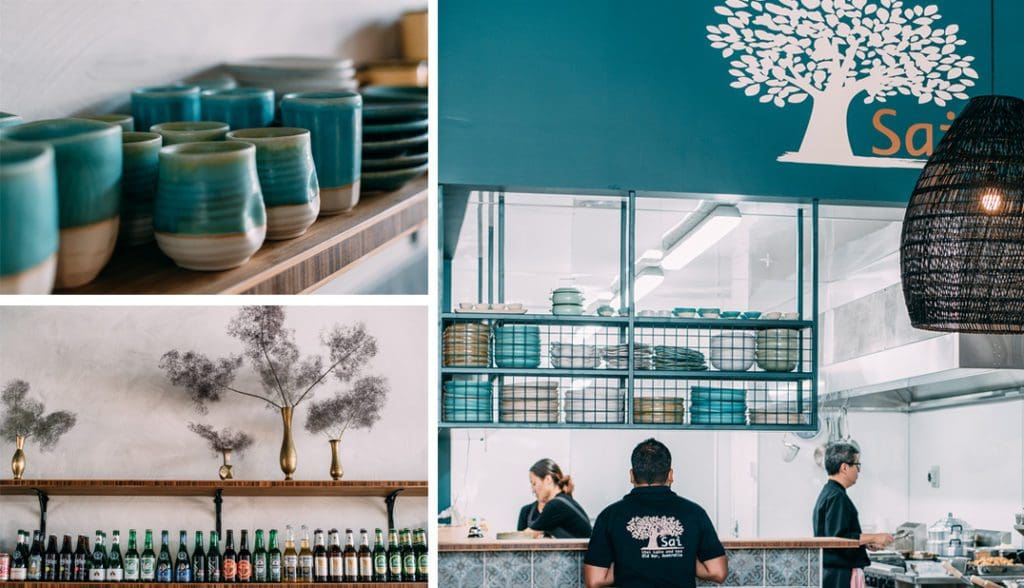 Vertical "coffee" 30mm thick bamboo plywood feature throughout the restaurant – cleverly crafted around the bar and used in shelving and bar-tops too. Dael added "the curved bar is created with strips of bamboo that bring gorgeous texture and warmth, and contrast beautifully with the deep teal featured throughout the restaurant".
The Plantation Bamboo team love the look created – well done to all involved!