We were delighted to receive some lovely photos and feedback on a beautiful, modern kitchen recently crafted by Nic Harvey from Harvey Woodcraft in Christchurch.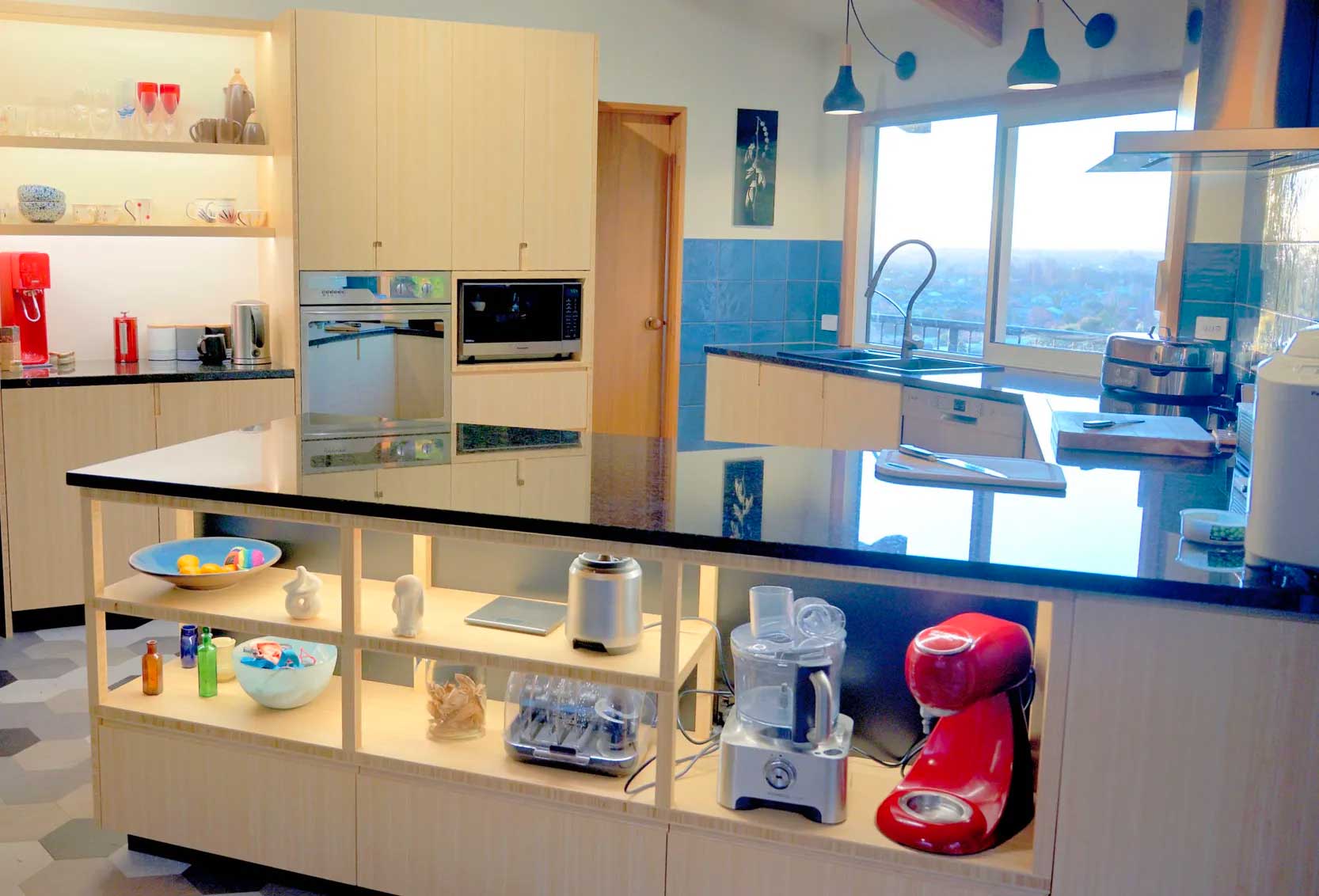 Nic's love of woodwork began years ago in the UK when he was working in "French Polishing", before moving to New Zealand and retraining in Joinery.  He set up Harvey Woodcraft just over 4 years ago.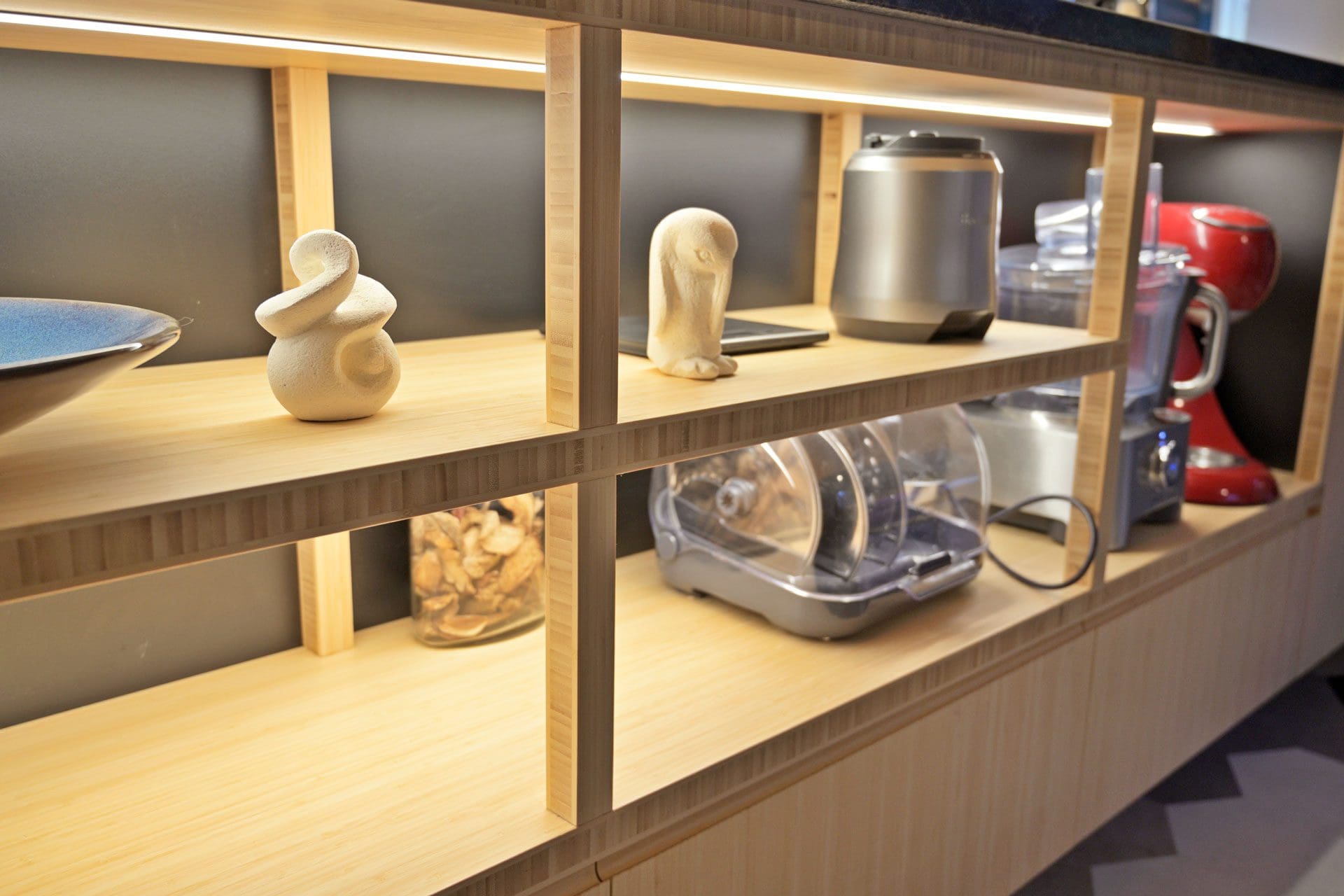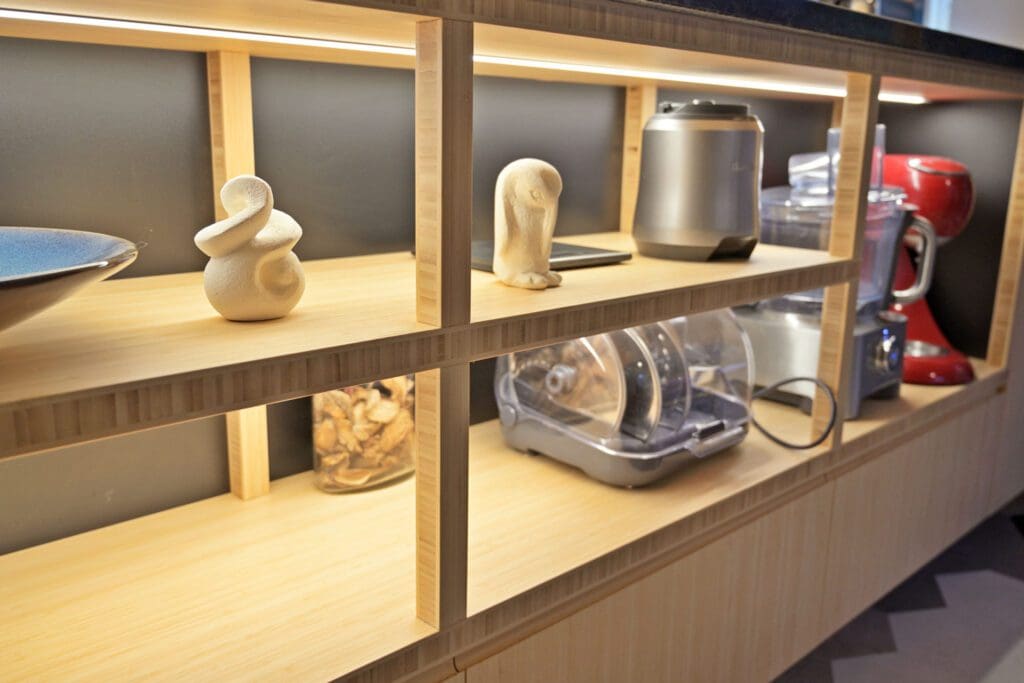 "I work from my home garage which has been converted to a full professional joinery shop", said Nic. "It's small but I don't let that stop me taking on the big projects. I advertise myself as a bespoke joiner and love to make 'cool stuff'. I've never made the same thing twice with all of my kitchens being unique, made to the client's brief and always with a little bit of my own flair" he proudly added.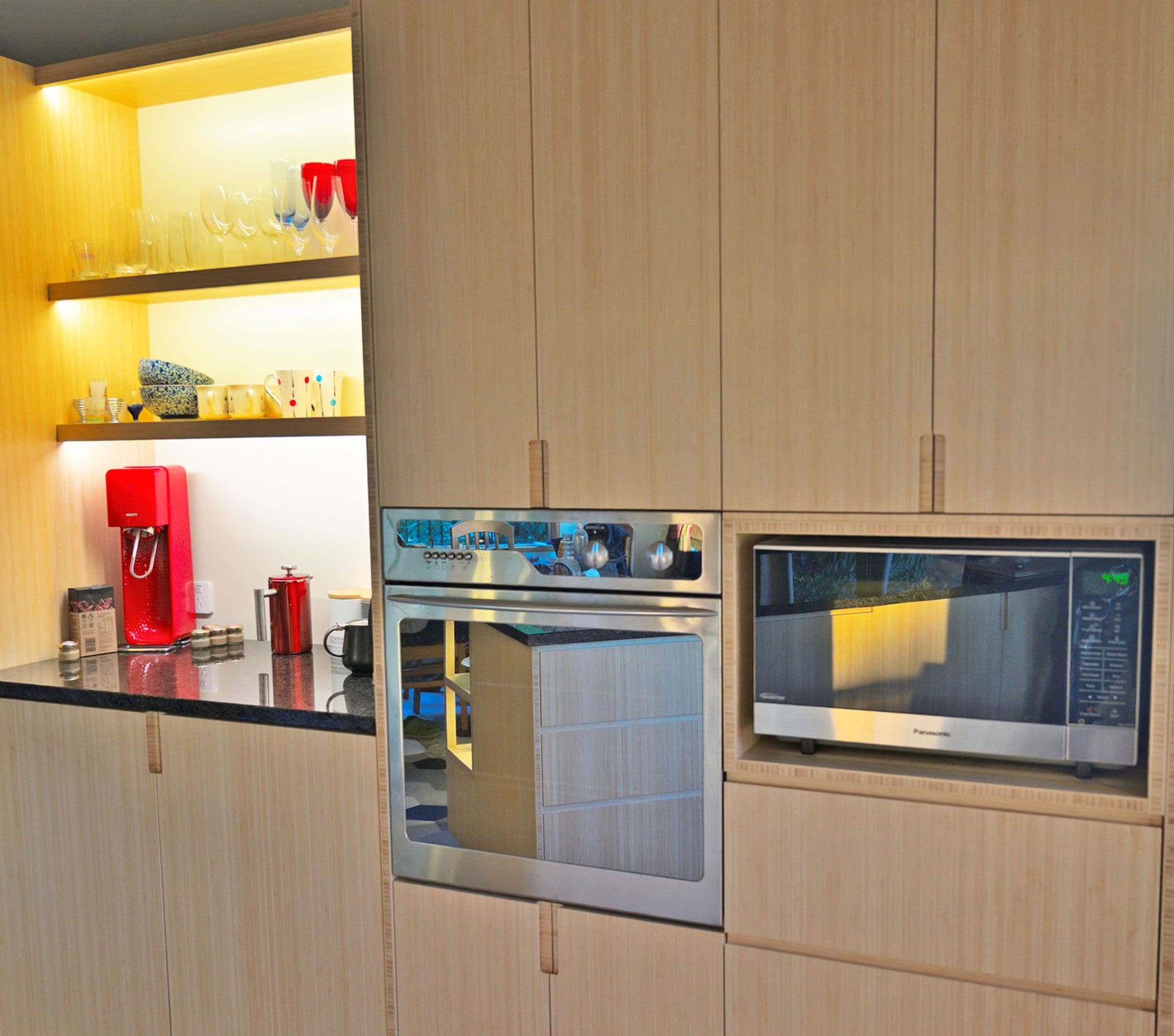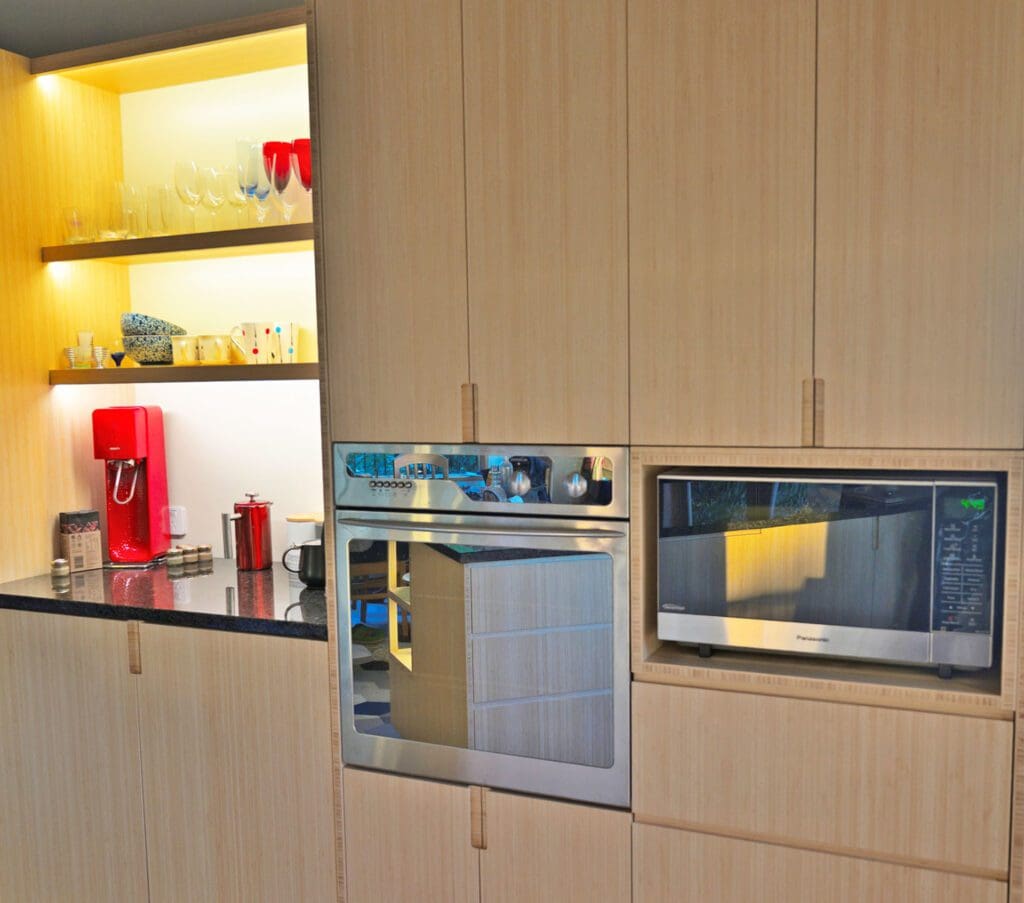 "The bamboo kitchen certainly came under my scope quite nicely. My clients, 'Helen and Jerry' were recommended my services from a previous client – a 'one off' walnut kitchen", said Nic.
Nic explained that Helen already had bamboo in mind to use. She wanted something that was a natural product, was sustainably sourced and in lighter tones.  "Their house is on a very awkward section – a big hill, with a huge pine forest to their right and stunning views from their balcony. So the kitchen had to blend and mould to these surroundings" he said.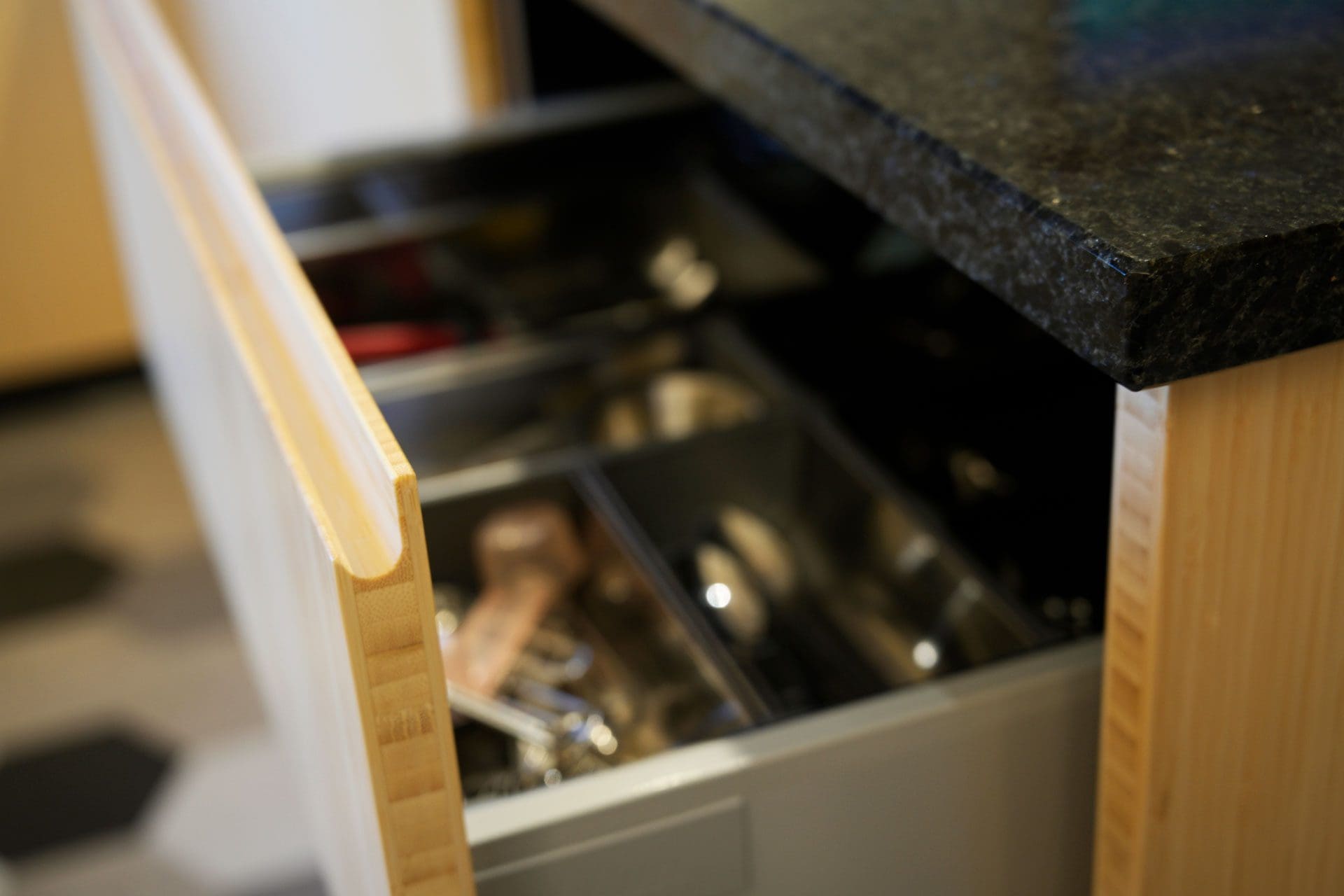 "I designed the kitchen from a few of their sketches using SketchUp – and with a bit of back and forth we got there. The 3D modelling program really gave them a full perspective view of what their kitchen would look like. This is a vital part of my process".
Nic researched and found that Plantation Bamboo's 20mm vertical natural bamboo panel was a perfect choice for this job. "It's a very stable material, easy to work with and simple to cut and sand" he said. "I applied four coats of Osmo Hardwax oil for the finish. That took a lot of work, but it was worth it", he added.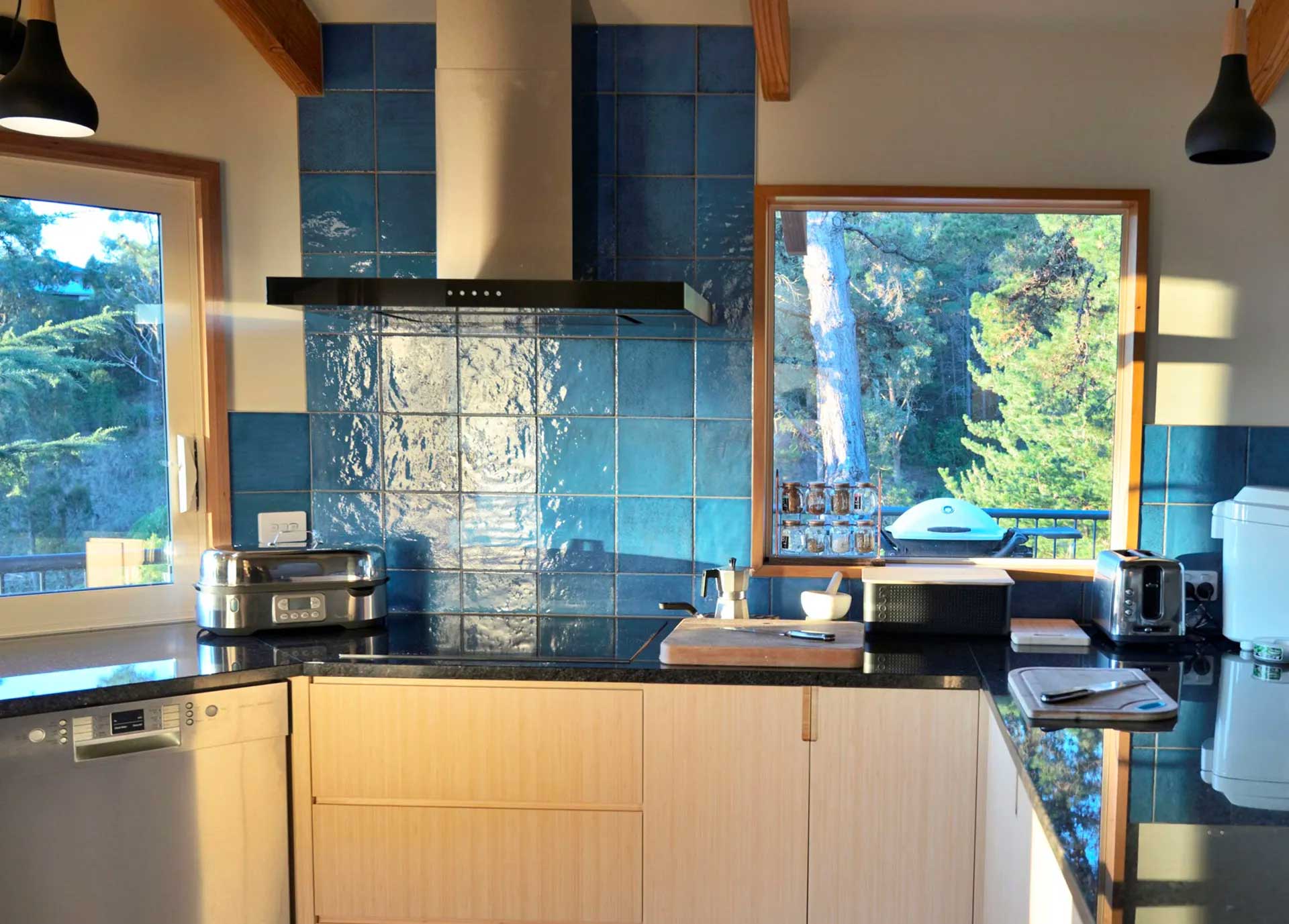 "We also used one 30mm vertical natural bamboo panel to create the shelving area under the island. The uprights were the same material. I really enjoyed making that part!".
We love the way Nic routed the cupboard and drawer handles. "My own flair really came out with handle detail. Each one cut with a specific router cutter to give the detail I was after. Choosing 20mm bamboo was perfect for this handle to be cut into, as it offers enough depth to get the feel for it spot on" he said.
Clever use of LED lighting strips really enhanced the bamboo joinery too. 
"I was a little sad to see this one finished as I just enjoyed working on it so much! But I'm always on the look out for the next one, that hopefully will involve some more bamboo!"