Ashburton couple, Nicky and Andrew planned a significant project to renovate and modernise their home and kitchen, originally built by Andrew's uncle in the 1970's.
Mastercraft Kitchens Ashburton were chosen to help create a contemporary style for the new kitchen, while considering the sustainability of materials used.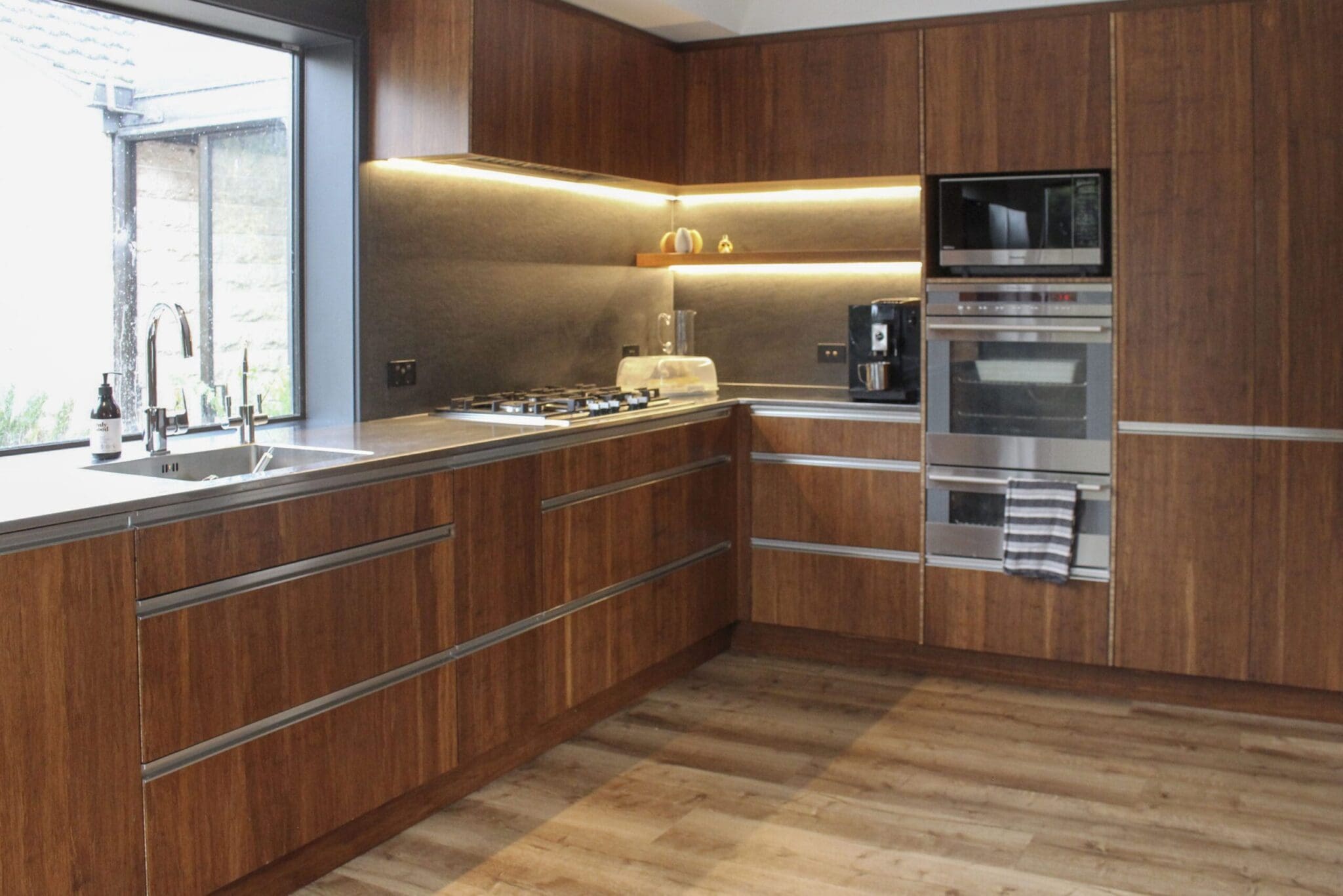 Nicky and Andrew chose to use Plantation compressed coffee bamboo panels (18mm) and Flexbamboo to give their kitchen the style and aesthetic they wanted to achieve.
Nicky said "being sustainable was a huge positive but also being contemporary in style. I particularly like the evidence of how the bamboo has been created with the multiple tonal sections on the edge of the panels."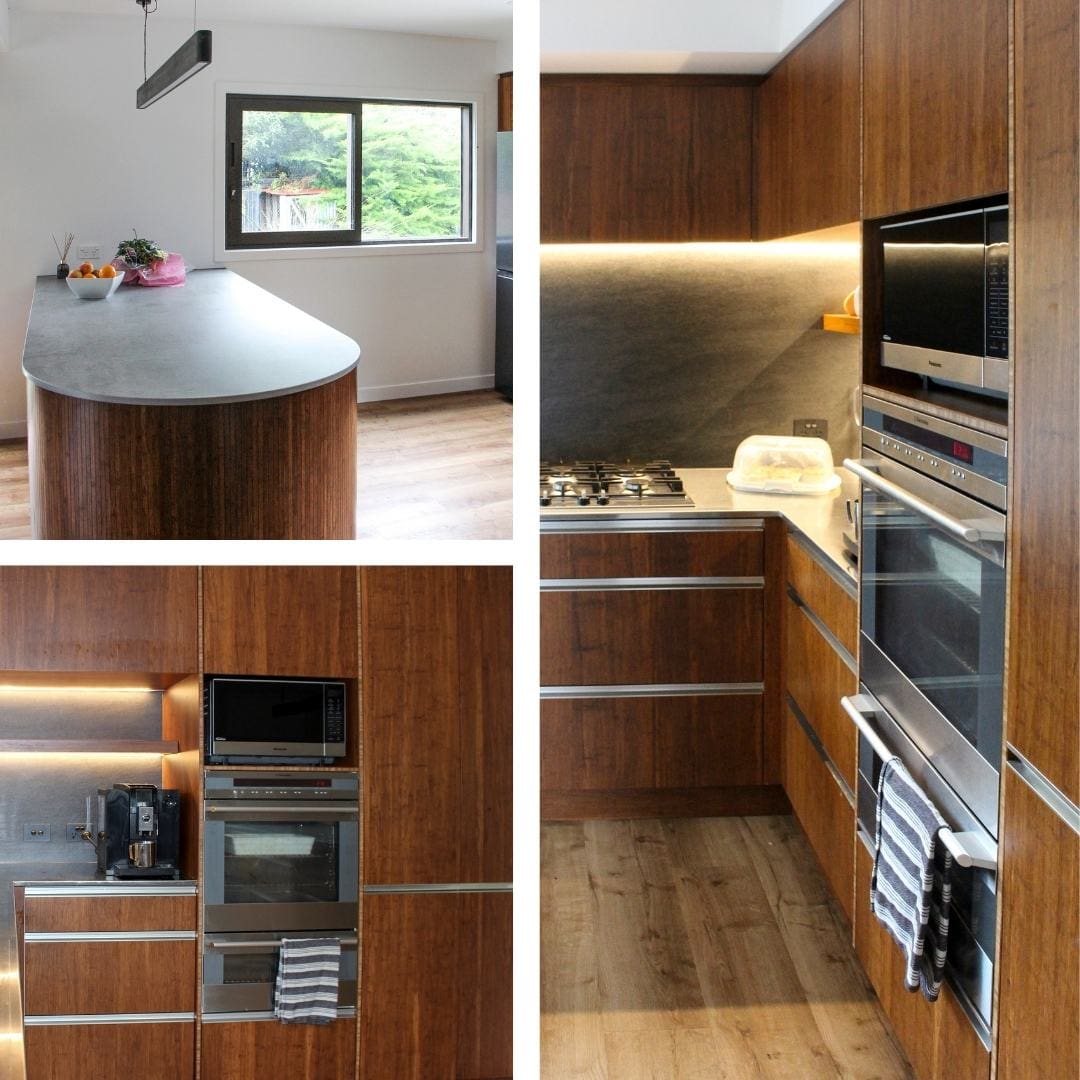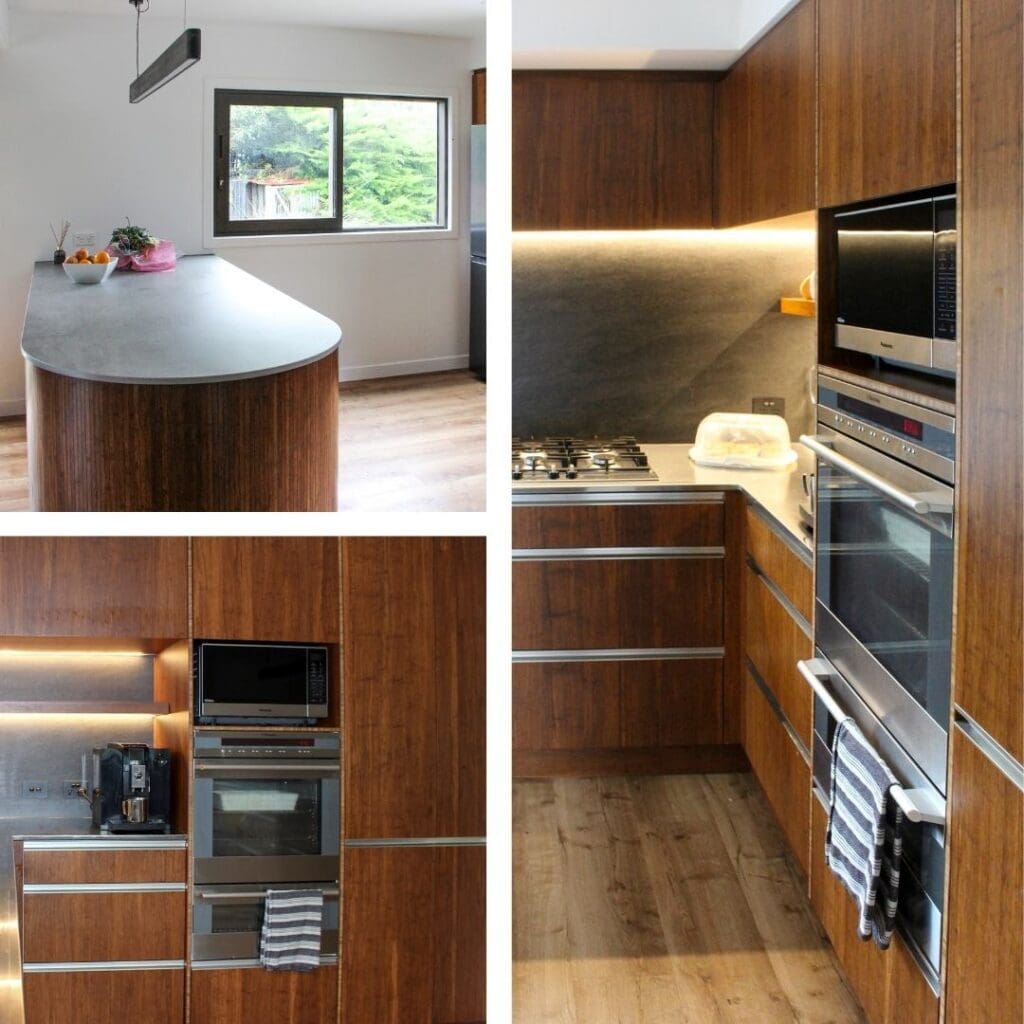 "The Flexbamboo panelling for the curve of the rounded peninsular solved what was going to be a potentially expensive aesthetic and has a beautiful finish. Large drawers make easy access and organised storage", she added. 
"Andrew and I are hugely happy with the new kitchen. We thank Plantation Bamboo and Mastercraft Kitchens for enabling the space to now do more", said Nicky. 
Mastercraft Kitchens said "Nicky and Andrew's project was the first time we had used bamboo panels for Kitchen fronts. The Flexbamboo worked perfectly for the large, curved island end feature. We are very happy with the end result and thank Nicky and Andrew for choosing Mastercraft Kitchens Ashburton to bring this project to life!"