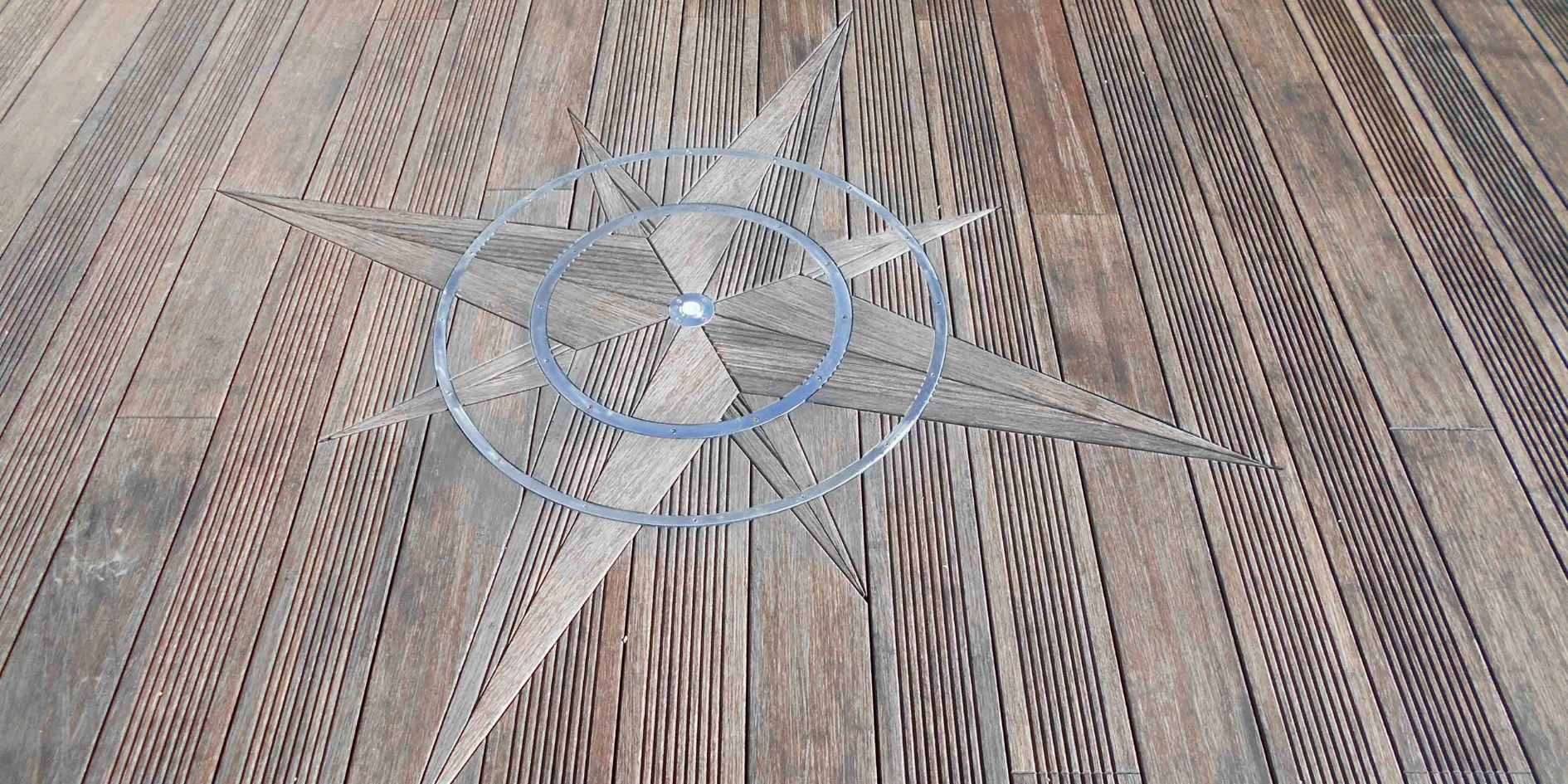 New Plymouth based David Palmer is a talented DIY'er who has taken on many projects over the years.
This was his first project using Bamboo X-treme decking.
The deck is constructed from Bamboo x-treme decking with bespoke detailing, including a compass rose and two "knots".
"I can certainly say that there isn't another deck like it and I suspect that the features built in would not have been possible in the more traditional decking materials. I have really enjoyed building the deck, especially using Bamboo X-treme Decking." said David.
Why did you decide to add features to the deck?
"I generally like to do something different and something that contrasts to highlight the colour, texture, or uniqueness of the materials being used."
"As our deck is reasonably large I felt that having it constant i.e. just one side up would be "ordinary". The "knot" was really just a pattern but the Compass Rose also suggested direction, the journey we are all on. It implies that there are many ways to travel," said David.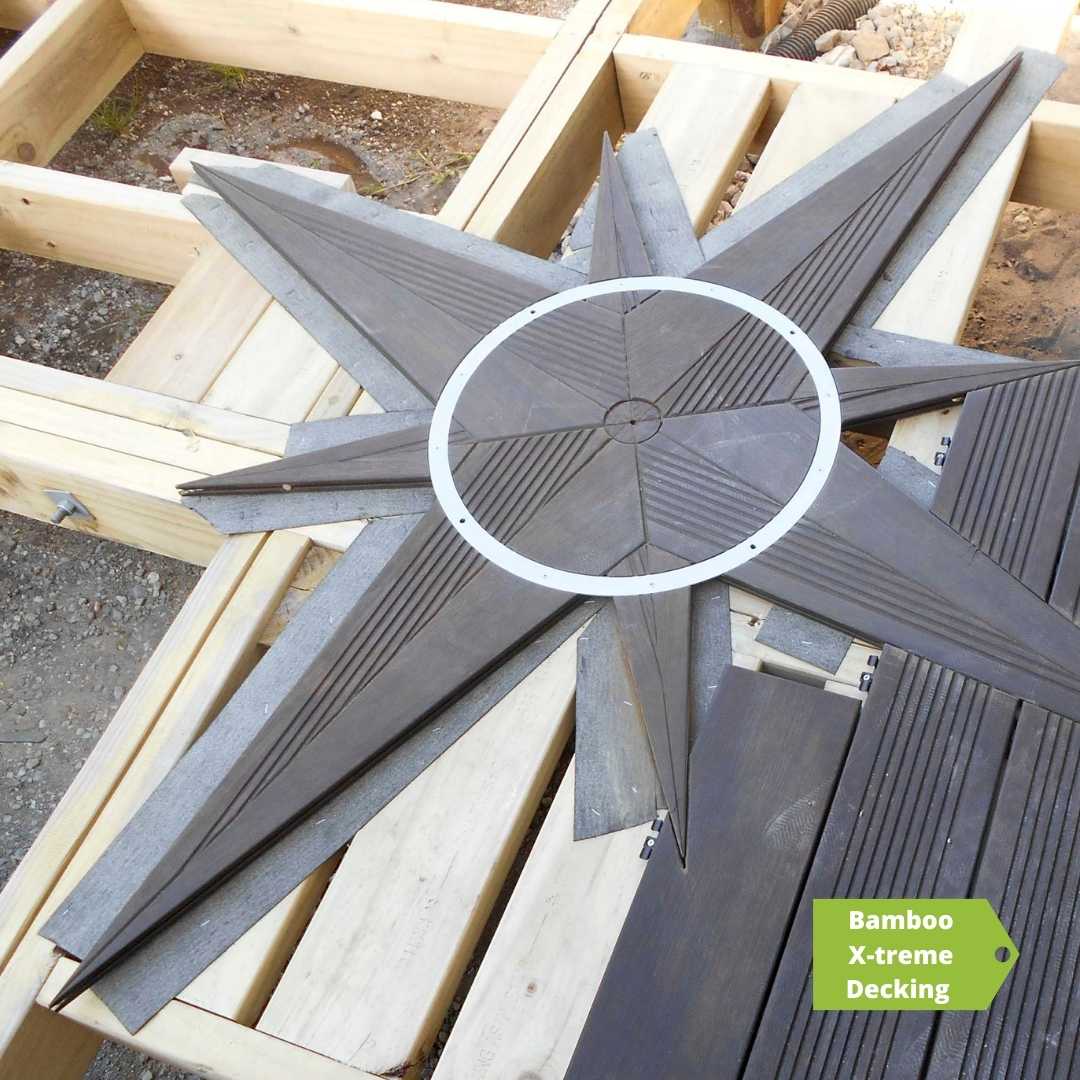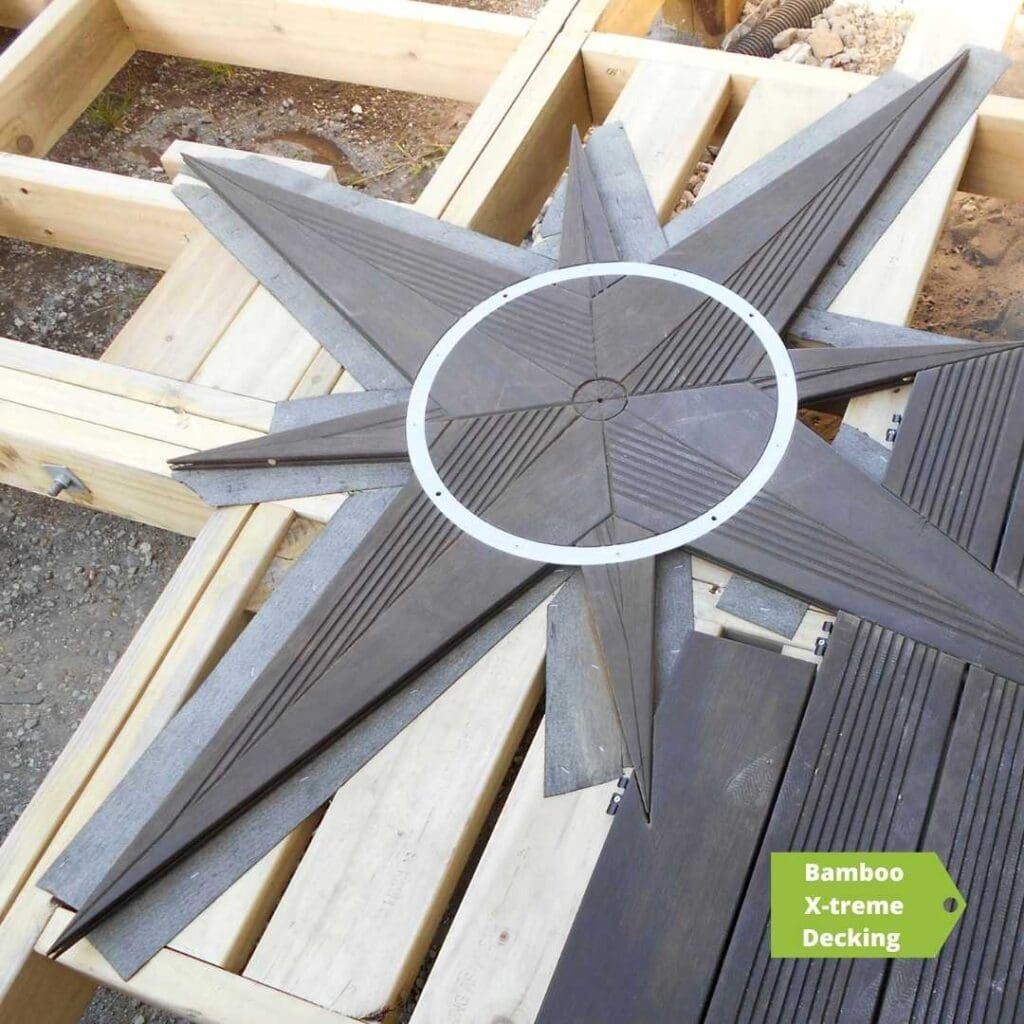 "I like to highlight the colour, texture, or uniqueness of the (bamboo) materials being used"
Any tips for other aspiring DIYers?
"Over the years I have found that it is the material that is the real hero when making things. It doesn't matter how good you are, if the material is no good or not right, the project will reflect it."
"They need to get the framing right, if it isn't then no matter how good you are with the decking material it will reflect the underlying faults. Making a clear plan and careful measurements also ensure that the materials fit the width of the deck. Having a compound mitre saw was essential to get square and angled clean and accurate cuts," David added.
"This was the largest project I have done but also the one that has really turned out so well. We are grateful for the opportunity to use this wonderful Bamboo material," said David.
Are you thinking about updating your outdoor area?
Bamboo X-treme decking is quick easy to install by any capable DIY'er (with stainless steel clips and screws provided), making it a cost-effective and an attractive option to transform your property.
Talk to us today to request a FREE sample.