Flexbamboo is an economical, aesthetical and healthy finishing material that can be used for walls, ceilings, cabinets, furniture and more.
Flexbamboo is beautifully featured at the Kings Plant Barn new concept store in Stonefield's, Mount Wellington, Auckland.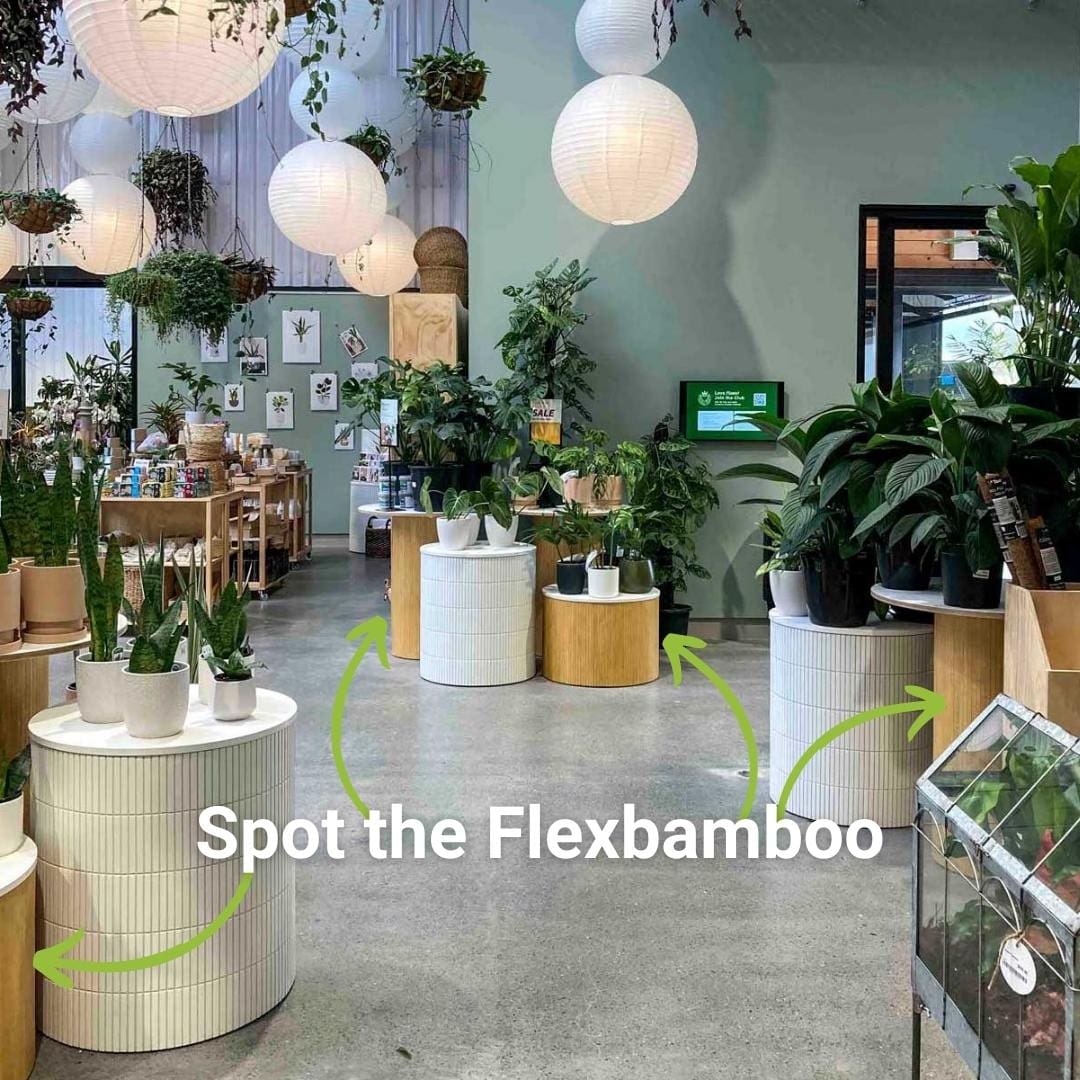 Why did you choose to use Flexbamboo?
"Through the materials used in the build and fit out, the products we stock and the day-to-day operations of the space everything was very planned and considered around sustainability and how we could educate our customers on this," said Hannah, Visual Merchandiser.
"Being a retail space, the fittings, and fixtures we designed needed to be practical for the space, with a sustainable message behind them. This is where Plantation Bamboo came into the design planning.  Being a Garden Centre, which sells plants, even bamboo plants, the Flexbamboo product was a great option of us."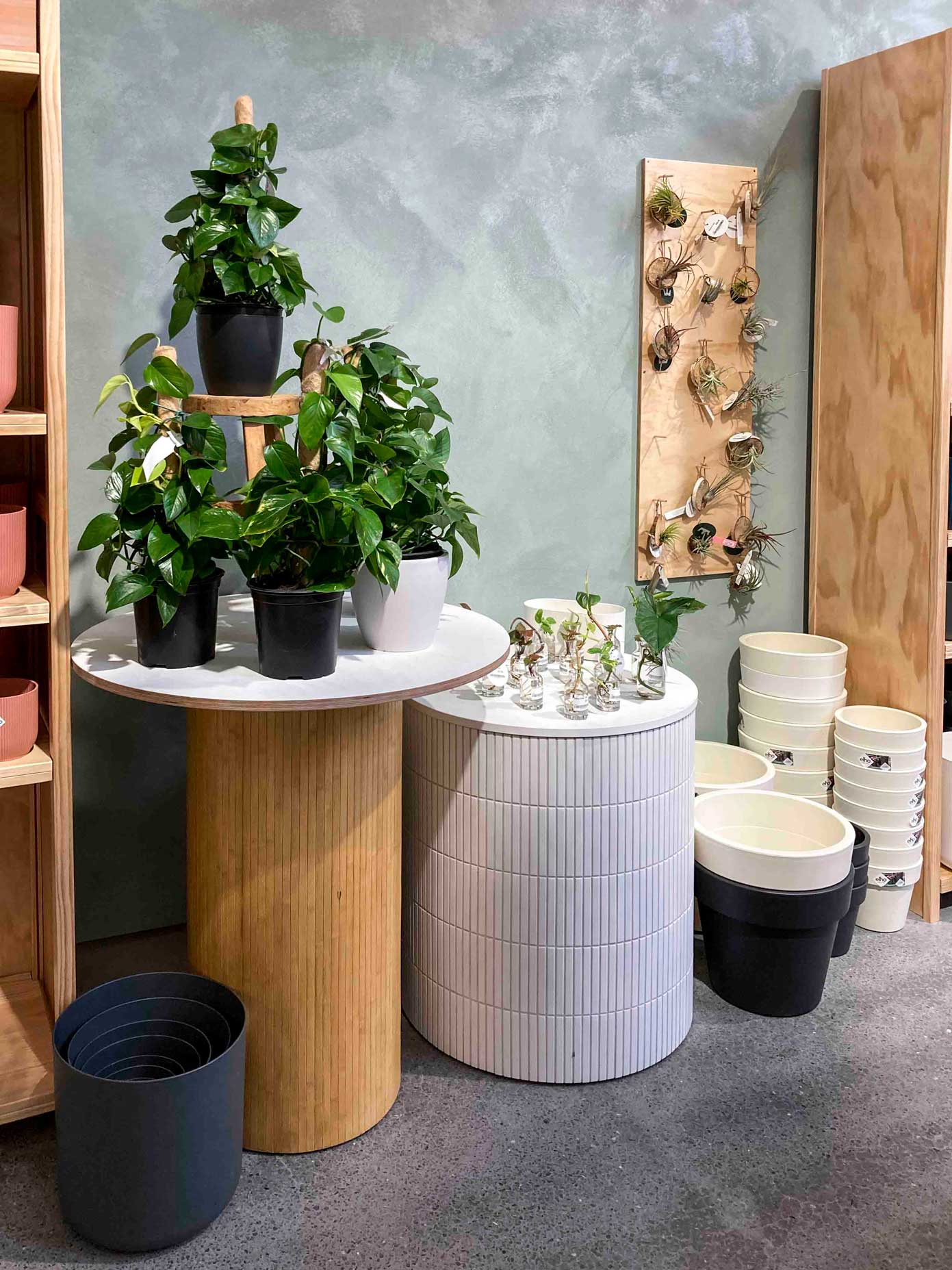 How did you find working with Flexbamboo?
"The Flexbamboo came in big rolls making it easy to work with. We used it to wrap and finish our cylindrical display tables and plinths. It was great to have a product which was so flexible and allowed us to use it in a variety of ways around the space. It is also featured on our checkout counters, as well as around the plinth of our Grow Well Wall, an information hub for customers, " said Hannah.
"Flexbamboo was a great balance of a beautiful product, whilst also celebrating the life cycle of nature and plants. We are so excited to have such a premium product in our space and have had nothing but compliments from customers!"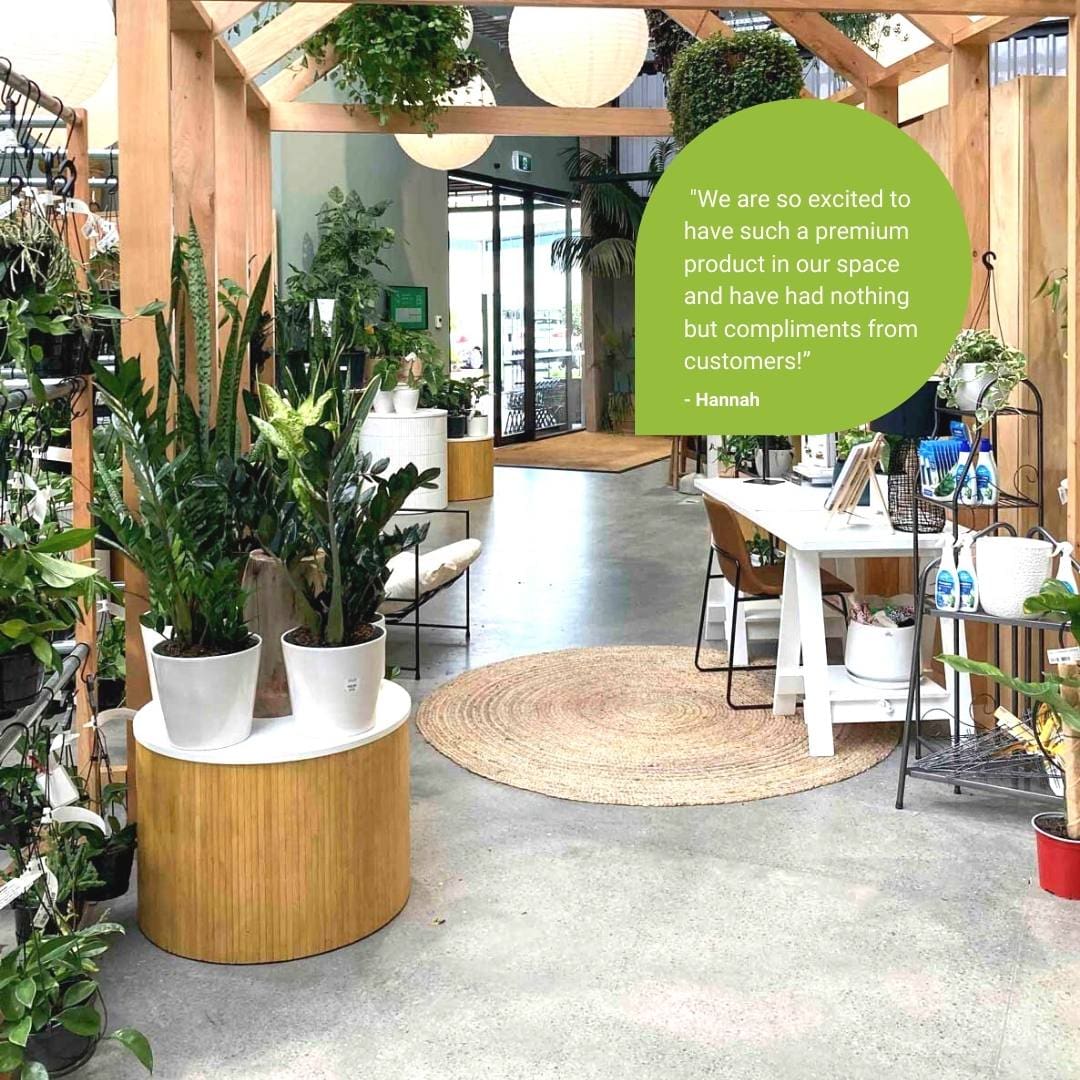 Do you have a curved wall or project that needs covering?
Flexbamboo is quick and easy to install by any capable DIY'er making it a cost-effective and attractive option to transform your project.
Talk to us today to request a FREE sample.
Credits:
Kings Plant Barn Concept Store in Stonefield's, Mount Wellington, Auckland.