The next generation in sustainable decking.
Plantation bamboo X-treme decking is an extremely strong, solid, high density bamboo decking plank made from compressed strand-woven bamboo.
A special, patented "thermo-density" heat treatment manufacturing process ensures that bamboo X-treme decking is suitable for the harsh New Zealand sun and environment.
A few reasons why you should consider bamboo.
Here's why Plantation Bamboo X-treme Decking is incredible.
Explore recent projects using Bamboo X-treme Decking.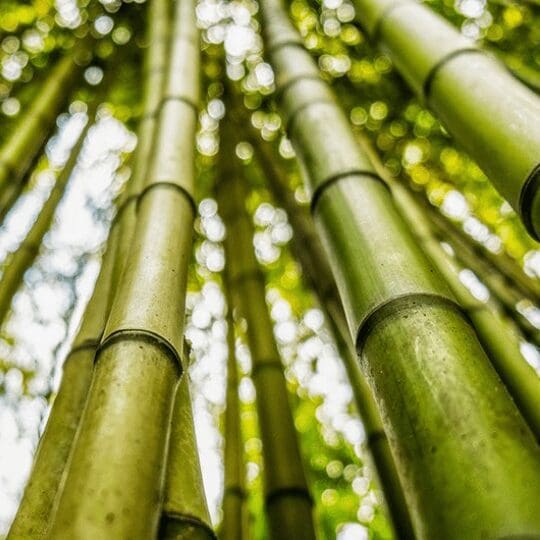 Fastest growing hardwood alternative
Bamboo X-treme decking is a truly ecological and durable alternative for increasingly scarce tropical hardwood and timber decking.
Our supplier utilises a unique patented process to enhance the hardness, dimensional stability, fire safety and durability of the decking to a level superior to the best tropical hardwood species. This process removes all living micro organisms and sugar, preventing rot and mould.
Research proves that this process is the most effective method (and currently the only efficient solution) to ensure that bamboo is suitable for outdoor applications. No other bamboo decking available utilises this patented process and Plantation is the exclusive supplier of this product in New Zealand.
Bamboo X-treme decking is similar to other hardwoods in grain and structure. The characteristic bamboo nodes can however be recognised, giving the product a unique and appealing look.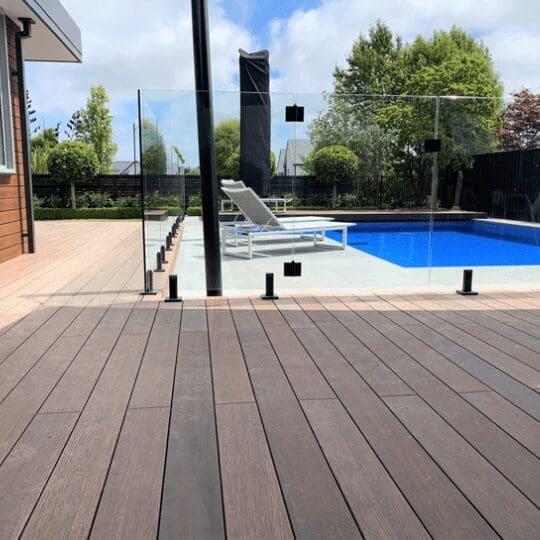 Superior quality and unmatched durability
Bamboo X-treme decking is:
Exceptionally hard, dense and stable.
Has been tested for durability (class 1 of EN350 standard the best possible class available), ensuring maximum performance. 
The stability of the product allows for tongue-in-groove end-matching of the decking boards, giving a high quality, snug finish, which is not possible with less stable decking products.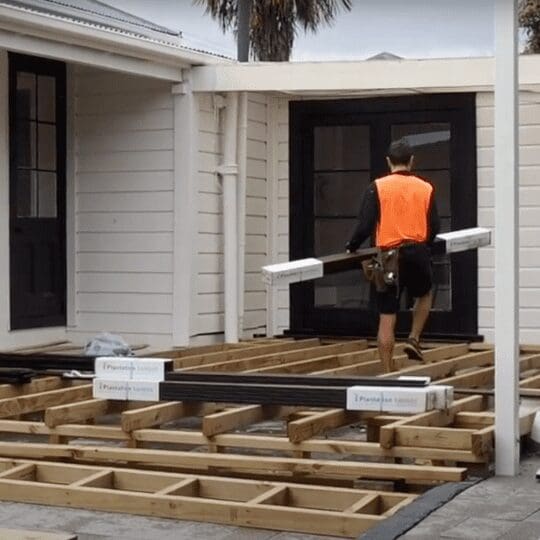 The symmetrical shape of the outside surface offers the choice between either a ribbed or a flat surface (either side can be used).
With the correct joist set-up, bamboo X-treme decking can be quickly installed using the powder-coated stainless steel clip and screw fixings supplied (for "invisible" fixing – no unsightly nails or screws visible).
This system saves up to 50% in time and cost of labour to install the decking boards.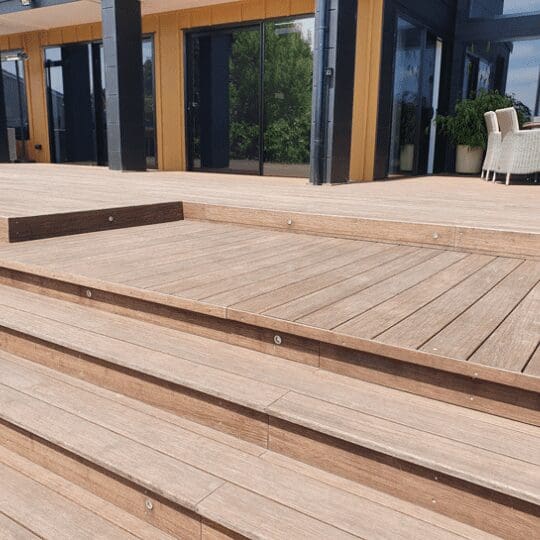 We have great confidence in the stability, strength and longevity of Bamboo X-treme to provide such a long structural warranty.
Install X-treme Bamboo Decking yourself!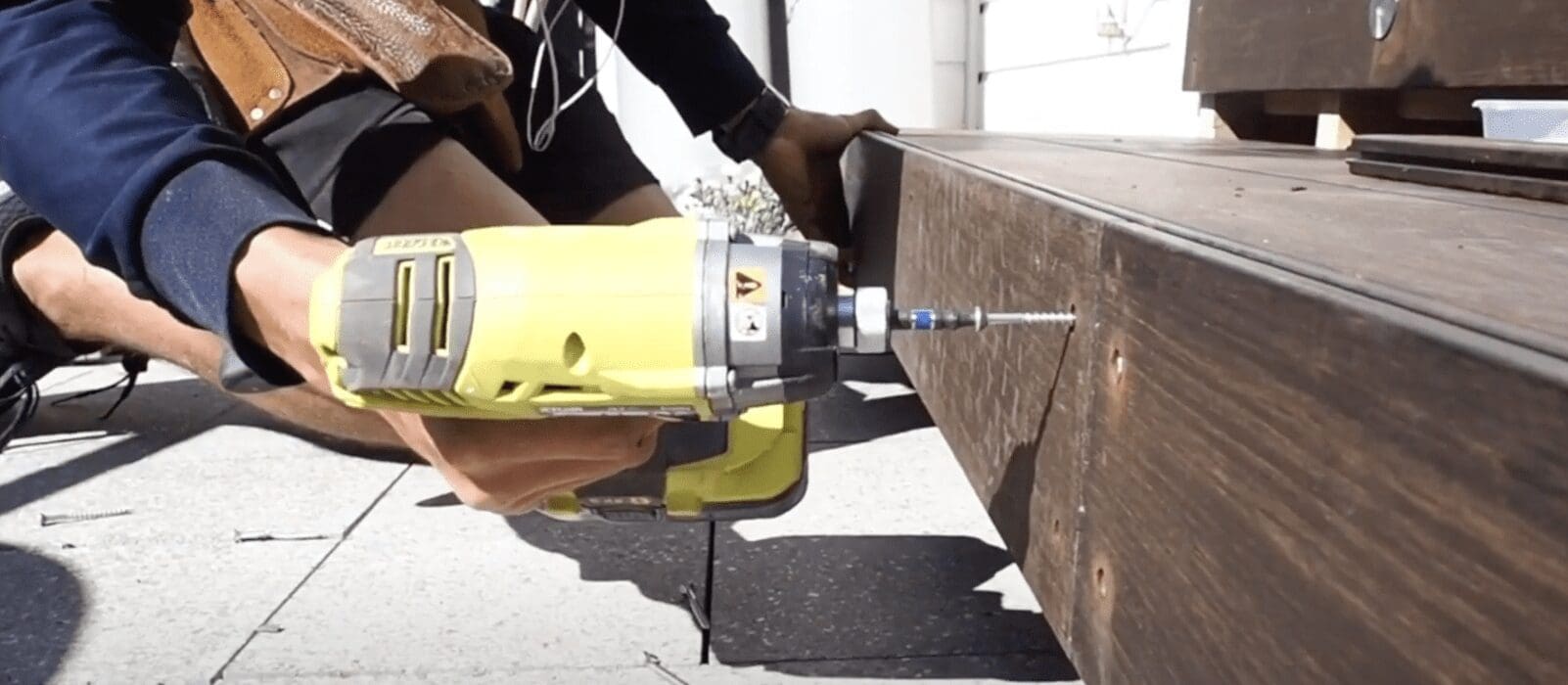 Watch an Installation in Action!
All of the decking boards are 1850 mm with this spacing will ensure that there is always an end match over a joist meaning less cutting and less wastage.
"Plantation Bamboo X-treme decking was a product I really enjoyed working with, it was really easy to put down and it looks great!"
It's not just us that LOVE Bamboo!
What our customers are saying...
"The product has been a joy to use. Result is straight clean lines and great finish. Would recommend this as the only decking to consider. Everyone from builders to friends have been impressed with the ease of install and the good looks of the finish."
Frequently Asked Questions
We answer the most popular questions asked about our Bamboo X-treme Decking.
Product Specifications and Instructions
Explore installation, sizing and general product info below.
Please fill out the form below if you would like a free bamboo product sample.