Bamboo panels can be used for all sorts of internal joinery solutions. A Wanaka customer wanted to have solid, natural-looking doors for their new home. After reviewing options they decided to have their internal doors made from Plantation 30mm vertical coffee bamboo plywood and were delighted with the results (so was their Joiner).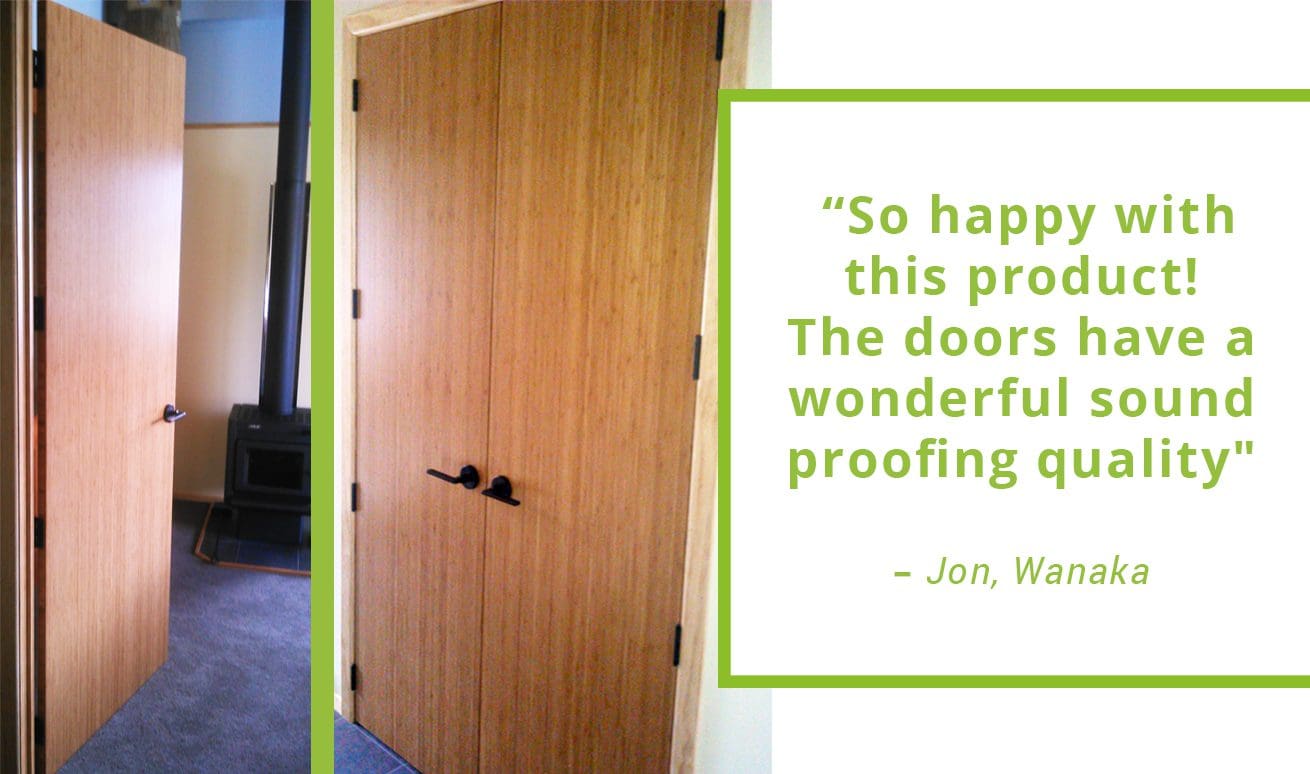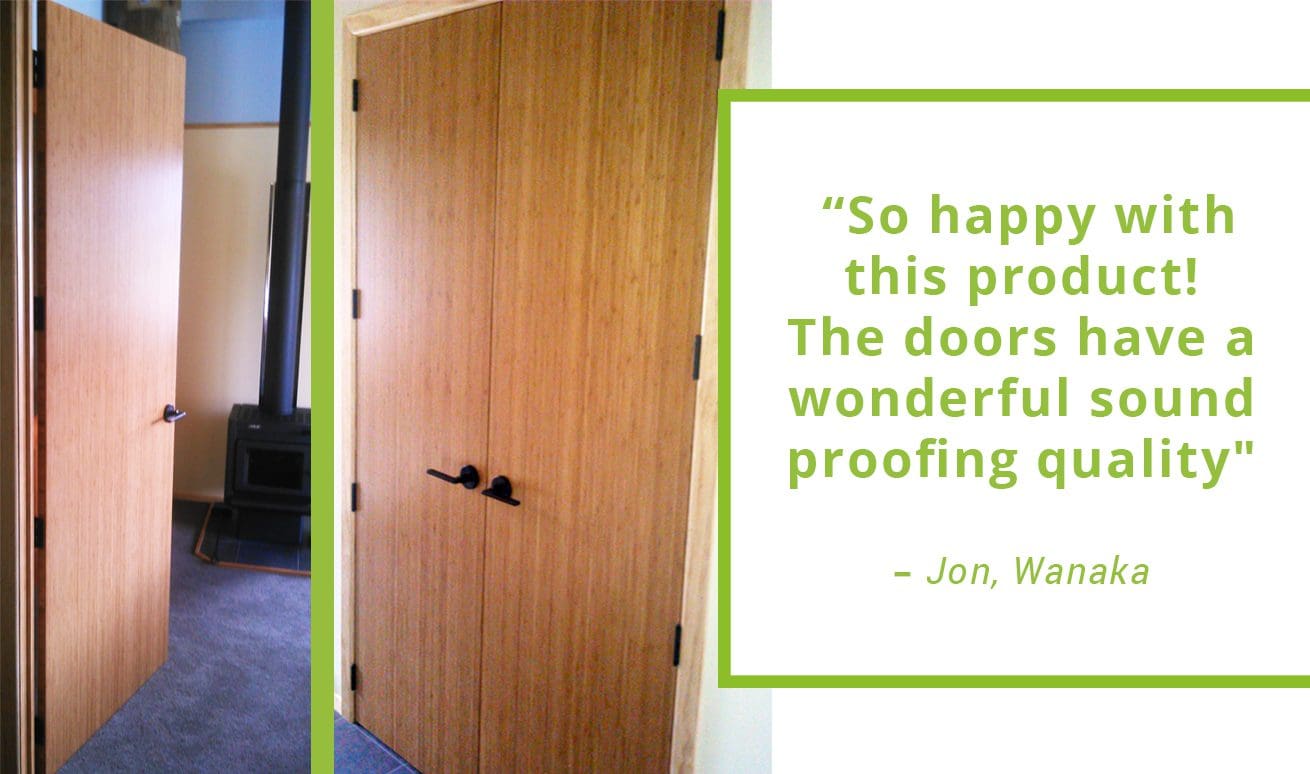 Plantation Bamboo construction panels are an attractive and stunning alternative to hardwood and plywood products. The success of the product lies in the fantastic strength, sustainability, great looks and amazing versatility of this natural timber alternative.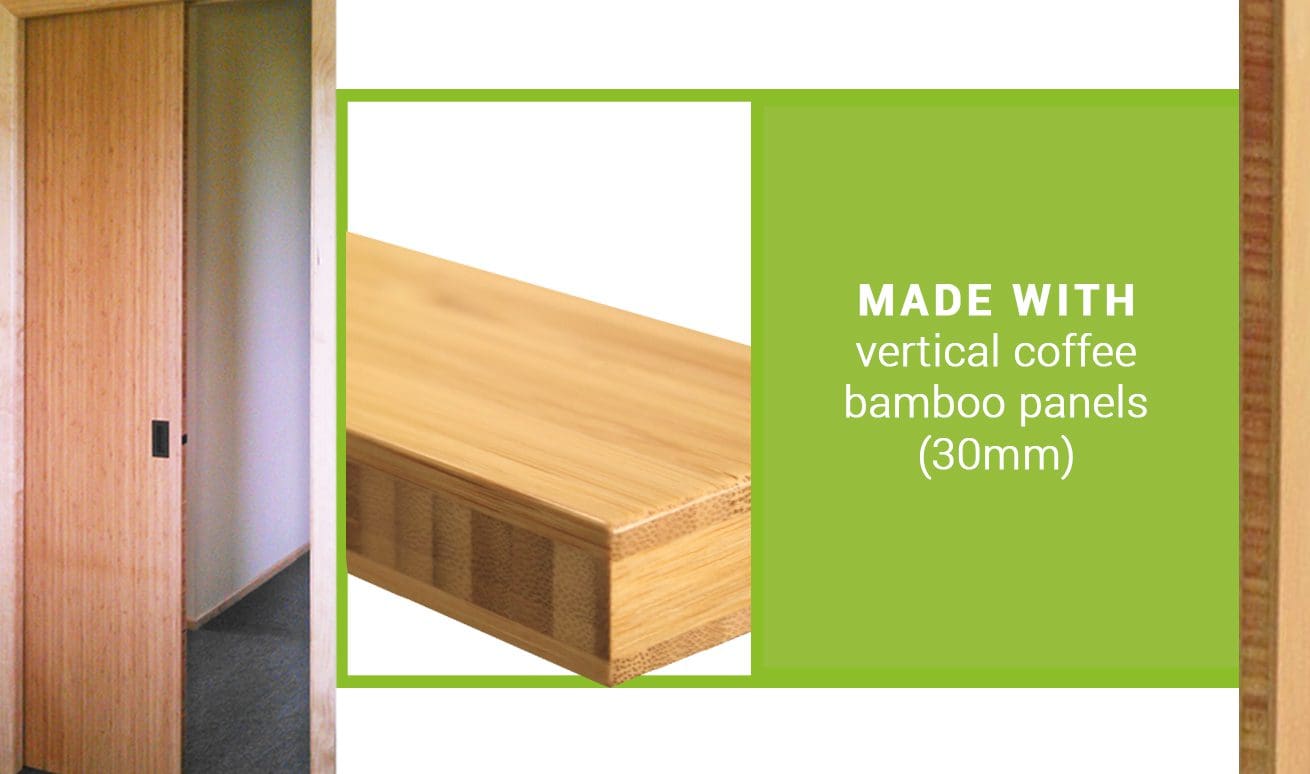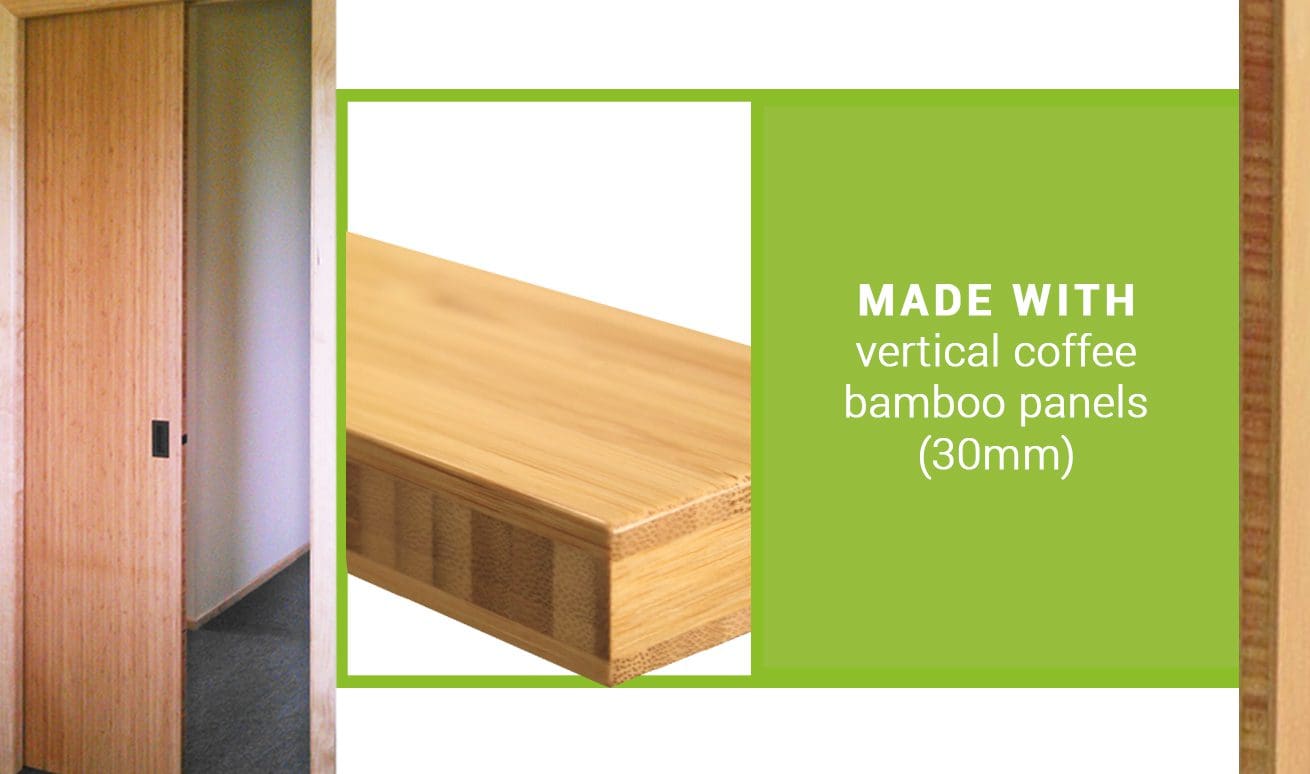 "
So happy with this product! 
The doors have a wonderful sound proofing quality. The off-cuts make a great workshop bench top and shelves too. Hard and smart.  The joiner was impressed too!"    Jon, Wanaka