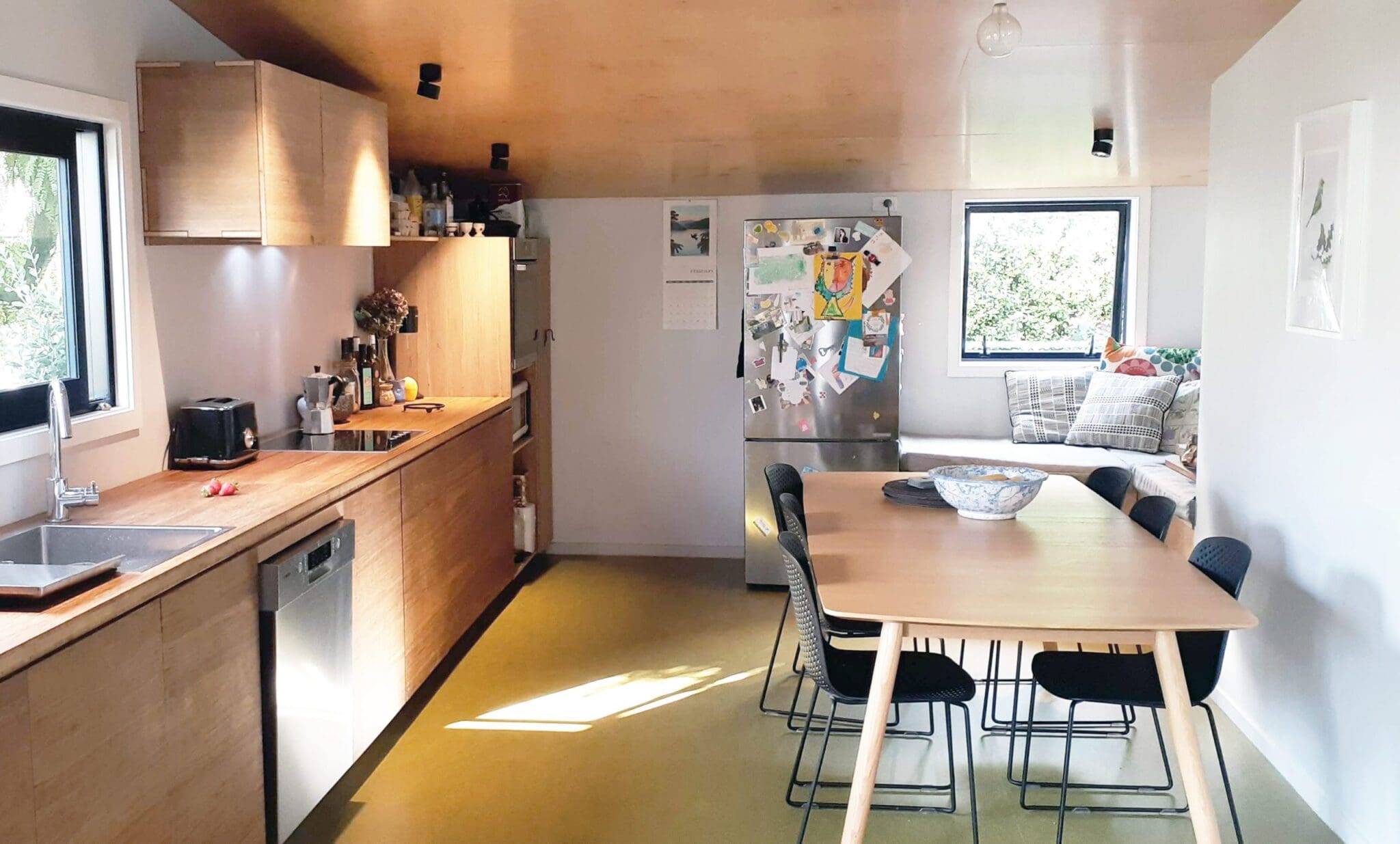 Christchurch-based designer, Emma Wallace (from Emma Wallace Architectural & Interior Design) took on her own DIY project to build a new kitchen for her home renovation. "I was keen to design and build a kitchen entirely from bamboo panels for the sustainable nature of the product – and then fell in love with the colour of the compressed coffee bamboo panels and the tactile nature of the product", said Emma. "Bamboo grows incredibly fast, so that has got to be good for the environment", she added.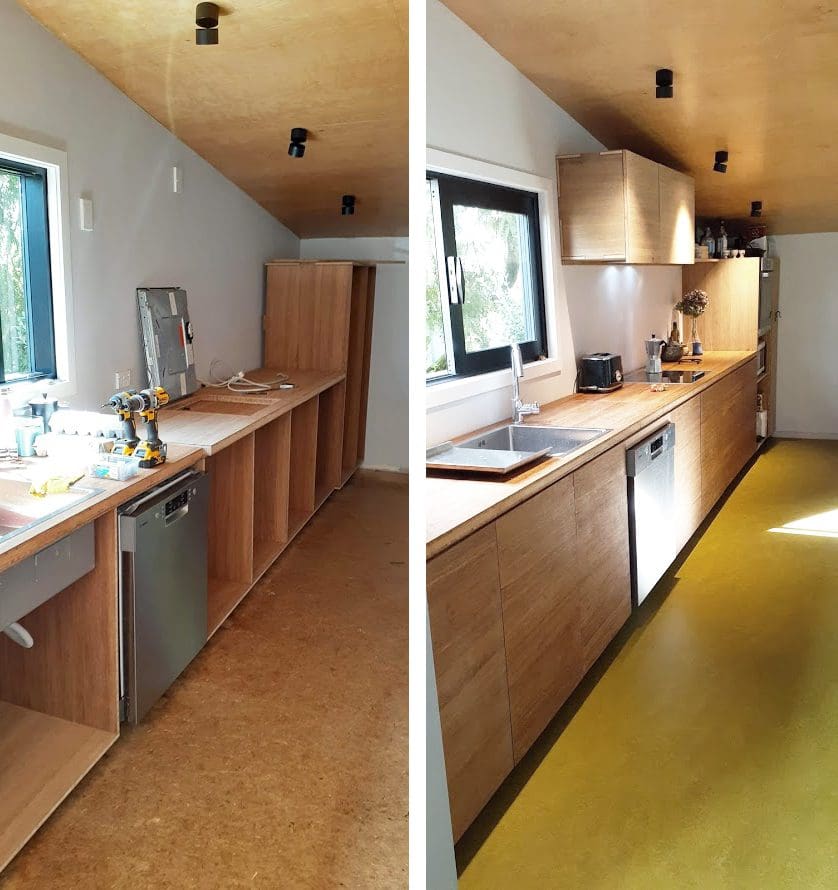 The kitchen is constructed from 18mm thick compressed "coffee" bamboo panels for the joinery carcasses and cupboard doors, with 40mm thick panels for the bench top. 
Emma designed her kitchen to optimise the use of the bamboo panel size (2440x1220mm). "I designed it to be a 'flatpack' system which we could install ourselves after having it cut for us. Doing it this way I could also design it to fit the sheet sizes with minimum waste with the few off cuts making great kindling for those winter fires. We made the entire kitchen units from bamboo panels, apart from the hardware."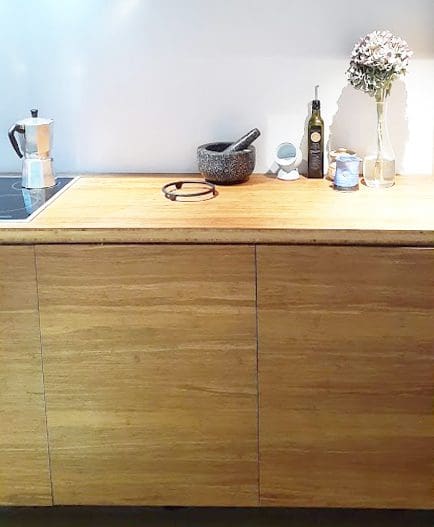 This DIY project was the first time that Emma had used bamboo panels, but had seen them used in some other applications. "We found the compressed bamboo panels were easy to sand to a really soft, smooth finish and once coated in WOCA oil it came up a gorgeous rich, deep colour", she said.
The end result was an attractive, natural and cost-effective new kitchen. Emma sees potential to use bamboo in the future, especially where sustainability is important to clients. "I love this product and would be very keen to use it again for any future projects".